Having and enforcing a maintenance plan is critical for heavy equipment. In this post, we'll go over the benefits of proper heavy equipment maintenance and inspections, as well as best practices.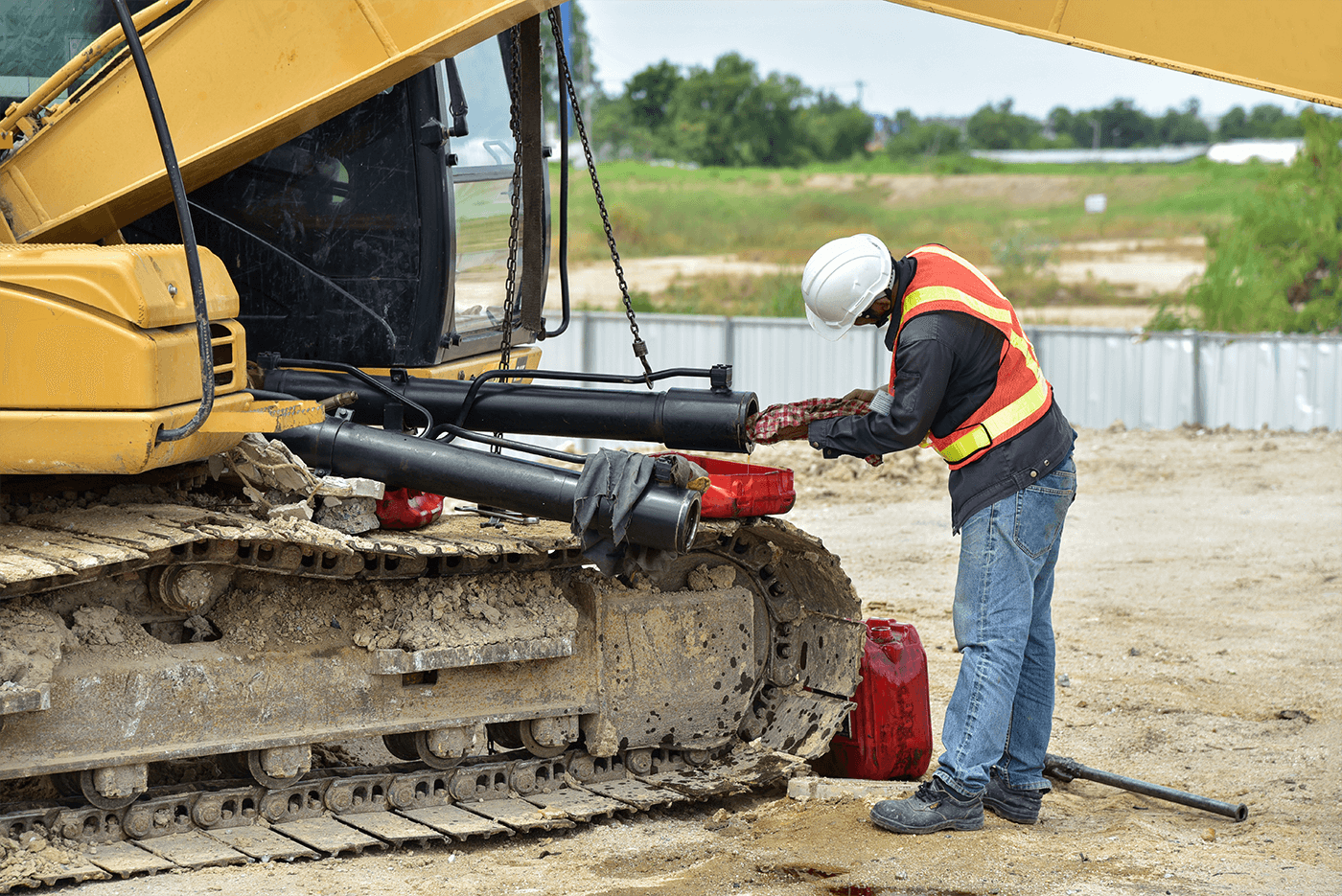 Best practices for a thorough heavy equipment inspection
By conducting thorough heavy equipment inspections, your operators are ensuring that the necessary components are in working order. When defining your heavy equipment inspection process, here are a few best practices to ensure your program is following.
Make sure your process is doable.
Whatever your process is for heavy equipment maintenance, making sure it's reasonable enough to be enforced and followed is the best way to ensure you'll actually do it. Consistency is key, and having a process that feels feasible will help adherence for sure.
Prioritize what matters
Certain elements of equipment, like engines, cooling systems, electrical components and tires, are going to present a greater importance than others. And some equipment requires different inspection tasks than others, leading to a variety of forms (ie. a forklift inspection form). While nothing should be ignored, prioritizing the parts of maintenance that are the most vital to each equipment's function will help you keep your process streamlined.
What to check when inspecting heavy equipment
Oil level
Coolant level
Fuel
Gauges and meters
Tires or tracks
Battery
Monitor inspections
Thorough, complete inspections are an important piece of the maintenance puzzle, so making sure operators and technicians are being consistent in their approach to inspections is a great way to stay on top of equipment health. Keep an eye on inspection forms and take note when defects are reported so you can respond to them quickly.
Use maintenance software to automate processes
A good fleet maintenance software can be a great tool for automating a lot of the maintenance process, from preventive maintenance calendars and notifications to work order storage and digital inspections. You can manage your maintenance end-to-end on a single platform and take a lot of the legwork out of fleet management in the process.
Try Fleetio's equipment maintenance software for free
Key benefits of heavy equipment inspections
Early detection of potential equipment issues
Malfunctions caused by manufacturer errors are sometimes unavoidable, but conducting inspections of heavy equipment on a regular basis is the best way to detect potential issues. Construction fleet management software alerts you instantly of failed inspection items so you can take action and reduce the risk of major failure.
Limit safety issues and improve compliance
Employee safety is the premier concern for any business. Manufacturing and construction businesses are no different. After all, they are some of the most dangerous industries to work in. That's why proper inspections and regular heavy equipment maintenance is so important. Through routine equipment maintenance, you exponentially limit the potential for a serious accident to occur.
Prevent breakdowns and downtime
The underlying success of a manufacturing or construction business hinges on the reliability of its equipment. Undoubtedly, there are many more factors that comprise a successful operation, yet few can cripple productivity quite like equipment breakdowns. Without a plan for regularly scheduled heavy equipment inspections and maintenance, you could be setting yourself up for inevitable issues. It's best to be proactive in your approach by creating a preventive maintenance program for equipment.
Increase the lifespan of your equipment
Heavy equipment for construction projects doesn't come cheap. Those purchases need to show a return on investment, and the more use you're able to squeeze out of equipment, the higher the rate of return will be. Routine maintenance is the best way to increase the longevity of your heavy equipment and keep your equipment running longer and more efficiently.
Minimize the need for a replacement
Equipment costs aren't the only potential hindrance to your operation. Time is not on your side when it comes to purchasing new equipment. Local dealers might not have the same equipment specifications as your now broken-down equipment had. That could force you to order it from a dealer that isn't nearby, thus adding costs and time to account for delivery.
Achieve (somewhat) peace of mind
No matter how levelheaded you are, work-related stress is unavoidable. If you haven't developed a maintenance plan and do not utilize software to assist, the gloom of potential issues should spark a sense of urgency.
Added stress worrying about your equipment is unnecessary and frankly, somewhat avoidable. At the end of the day, having peace of mind that your equipment is operating properly without fear of an issue arising is nearly priceless. Risk aversion is a precious commodity and heavy equipment maintenance can be one of the most important rungs in the ladder of success for your operation.
---
Start your free trial of Fleetio or schedule a demo to learn how you can leverage electronic vehicle inspections to help your business and reduce the risks of equipment failure.