For services fleets, vehicle breakdowns are simply not an option. You must be able to serve your customers on schedule without hiccups.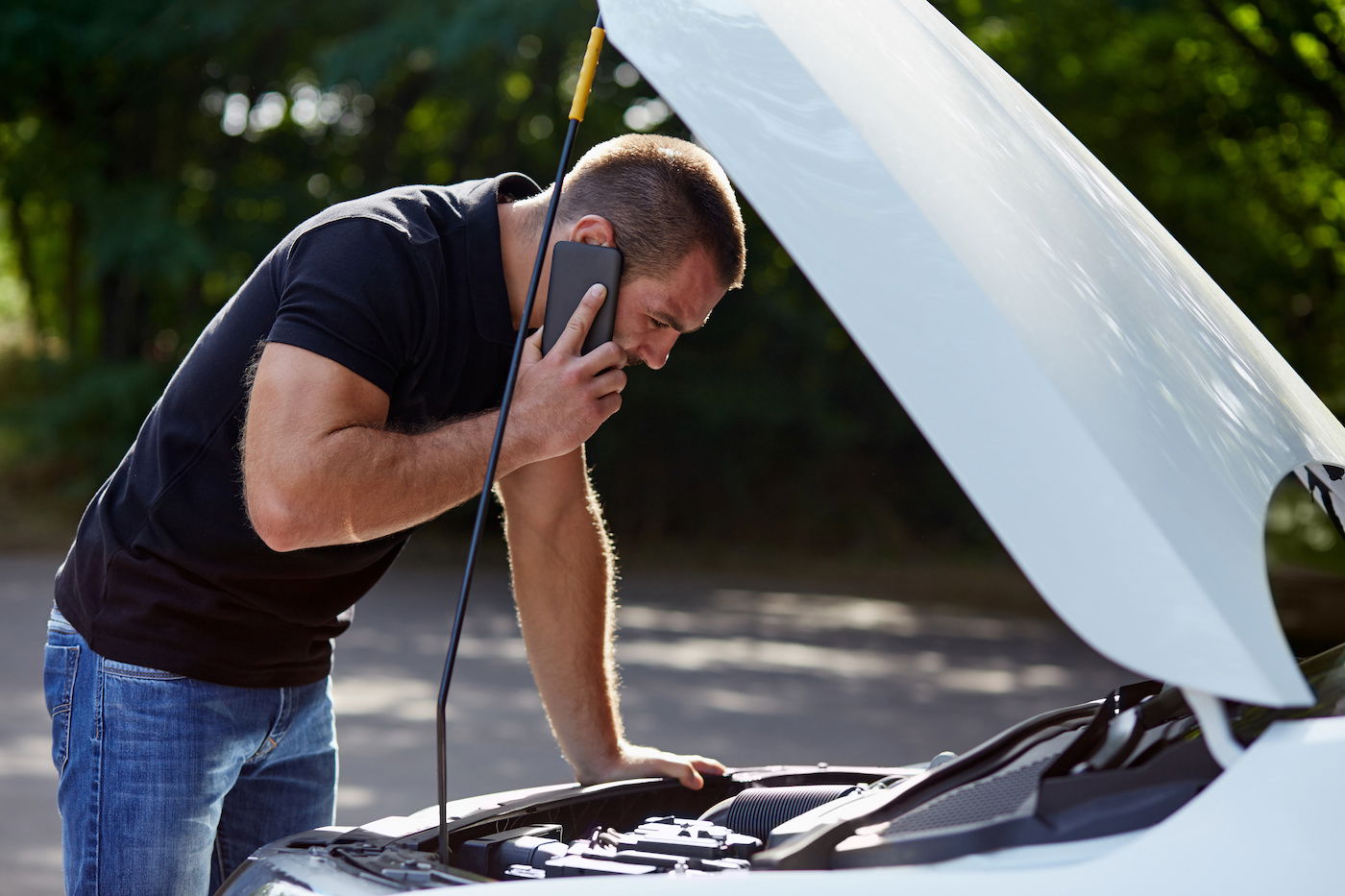 Failure to keep customer appointments or successfully complete deliveries results in lost sales and can cost fleets up to $760 per vehicle per day, so preventing vehicle downtime is of the utmost priority. Uptime relies primarily on two things—(1) consistent vehicle inspections and (2) efficient maintenance processes.
Vehicle Inspections
Inspections are not only required by the Federal Motor Carrier Safety Administration (FMCSA), help prevent fines for vehicle defects and improve the safety of your vehicles, but they also prevent unexpected breakdowns. Conducting thorough vehicle inspections regularly allows you to be more proactive about vehicle maintenance, allowing you to identify and report any vehicle issues before they develop into major problems.
While paper-based inspection forms are better than nothing, there are major benefits to using electronic vehicle inspection forms that can help ensure you reduce vehicle downtime even more.
One benefit of electronic forms is that drivers are empowered to more thoroughly complete inspections, preventing pencil whipping. You can automatically attach a location and completion duration to electronic inspection forms to confirm that drivers are located at the vehicle during the inspection and spend time considering each item. With paper-based forms, drivers might hurriedly mark all items as "pass" and totally disregard issues that could later lead to a breakdown.
Electronic forms also help you streamline the issue resolution process. First, electronic forms are quicker to complete than paper forms—fleets report saving 65 percent of their time on inspections. Second, once an issue is identified on an inspection form, it is immediately sent to relevant parties who can start addressing the issue. This in turn helps you get your vehicles back on the road more quickly. When using paper forms, however, the issue resolution process cannot even begin until you can track down the forms from drivers. Since your drivers are constantly moving, this usually adds considerable time to the process, especially if forms get lost!
In addition, electronic forms lead to improved organization and data collection. Instead of having to manually enter inspection data from paper forms, electronic inspections are stored digitally. More data is at your fingertips, enabling you to more easily identify trends and potentially predict or prevent similar vehicle issues from occurring in the future.
Efficient Maintenance Processes
Conducting thorough inspections is one major piece to reducing unexpected downtime. The second, arguably an even more important piece, is establishing an effective maintenance process. What's the value of identifying vehicle issues if you don't have a process for addressing them?
It can be difficult to know where to begin when creating or improving your fleet maintenance processes. We have outlined steps to consider for an effective maintenance process for your services fleet.
Step 1: Identify what you see or know
This step is two-fold—identify what you know or find about an asset and then communicate it to the right people. Frequent meter readings are crucial for preventive maintenance and driving your maintenance strategy. Corrective maintenance includes breakdown maintenance and scheduled corrective maintenance. Scheduled maintenance is a key player in reducing downtime since you can strategically schedule a repair when it is convenient to your business while continuing to visit clients or complete deliveries in the meantime.
Step 2: Plan what you need to do
The important thing to keep in mind in the planning stage is to be sure you're solving the right problem. The issue that needs immediate attention, like a worn tire, may not be the true root problem. Quality planning leads to quality work which will lead to increased productivity and reduced downtime.
Step 3: Schedule when the work will be done
The end goal here is to maximize the success of your schedule. If work is scheduled but isn't actually completed, it will be added to the ever growing backlog. This means more work and longer downtime.
A good rule of thumb is the 80:20 rule—about 80 percent of a technician's time should be allocated to scheduled work and the remaining 20 percent should be allocated for administration and unexpected repairs.
Scheduling everything ahead of time will help you be prepared for the upcoming week and avoid having assets sitting idly in the shop.
Step 4: Execute on the work
A good maintenance process allows technicians to get work right the first time. Otherwise, the more time an asset spends in the shop, the longer it takes to get back on the road. You should aim to:
Ensure personnel receive proper training and are equipped to undertake their assigned tasks, or if you're outsourcing, verify your suppliers' quality of work
Create high quality work instructions that clearly define what work needs to be performed and the repercussions if it is not accurately completed
Supervise work by periodically visiting your mechanics or maintenance service providers (if included in your contract)
Step 5: Follow up after work is completed
Even when repairs are completed, the work doesn't stop there. The next step is keeping accurate records, so you know how to improve and avoid repeating mistakes in the future.
Detailed work orders will allow you to record all relevant information about a repair to determine actual downtime, costs and more. This will lead to more reliable equipment and hence fewer unexpected breakdowns, and accurate planning for task times leading to increased uptime and better quality work instructions.
Step 6: Measure the work
You've got the data now, so use it! Get the most bang for your buck and act immediately on discrepancies or opportunities like task duration, work steps out of sequence, labor requirements under- or over-resourced and more to perfect your process.
---
Your clients expect excellence from your service, which includes the operation of your fleet vehicles! Don't settle for less. Optimize your vehicle inspections and maintenance processes to maintain healthy assets and reduce downtime for your services fleet.
Try our electronic vehicle inspection forms for free. Start a 14-day trial of our fleet maintenance software today.