Because fleet is sometimes seen as the cost center of a business, it can be difficult to look past that to see other, more positive impacts of fleet. However, improved communication and data transparency between fleet and other departments can improve productivity business-wide and reduce employee frustrations related to communication bottlenecks and information delays.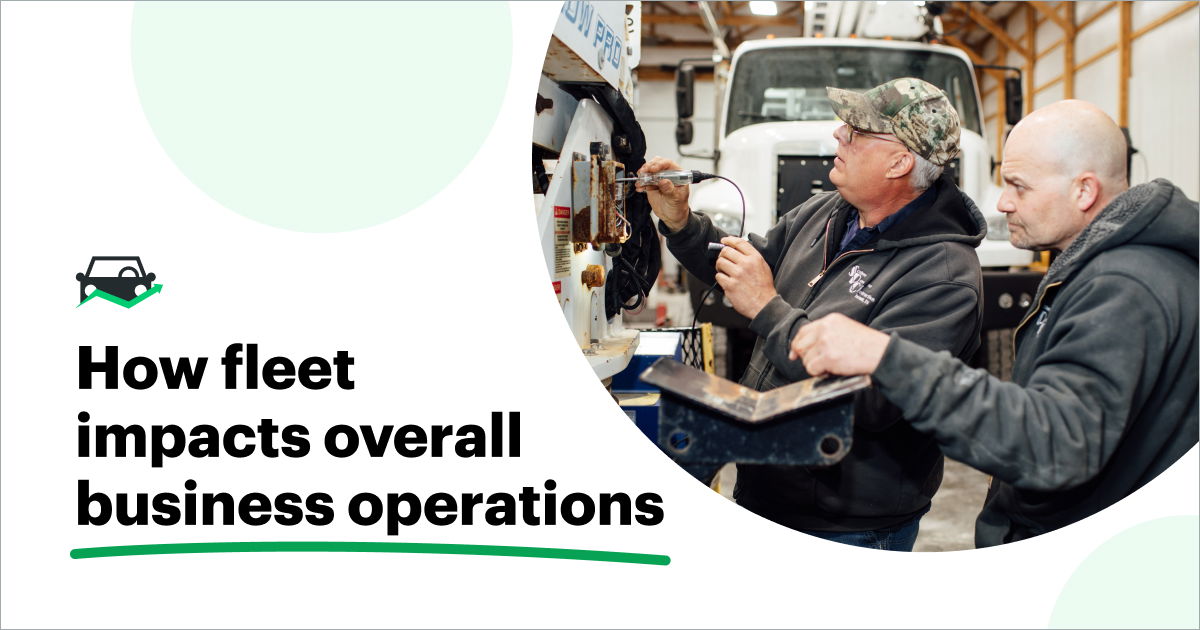 Fleet is More than a Cost Center
Fleet is sometimes a siloed department. This can be problematic since fleet impacts multiple aspects of a business. Establishing better communication between fleet and other departments builds trust and can improve performance by cutting out unnecessary confusion and communication bottlenecks. Some fleet management solutions, including fleet management software (FMS), can integrate with business solutions to optimize communication and data transparency. Data transparency makes fleet data more accessible to those outside the department who also need it, including finance teams, safety coordinators and administrators. While the cost of fleet is typically looked at as its biggest impact, fleet affects businesses in other ways.
Data Transparency Boosts Productivity Business-wide
Productivity is a metric businesses look to increase regularly, and it's one fleet has an effect on. Fleet managers pick up data valuable to other departments, and data transparency allows easy access to that data as needed. Asplundh Australia has taken advantage of connecting its fleet and business solutions for maximum data transparency and improved operational efficiency and so far, the company has seen success. "Before, every business unit within the company was, in a sense, running little silos […] whereas now, there's a lot more transparency across the whole business," explains Bryan. "And because it's now all automated through API connections, people are now not having to run their own spreadsheets and all this other stuff. So from a time saving point of view, it's not just me, it's everyone in the business starting to really save a hell of a lot of time." Here are a few other departments fleet affects:
Safety: At Barmac Contracting, safety is a huge focus within the entire operation. On top of regular meetings, Norma Block, CEO of Barmac encourages her team to leave comments during asset inspections so that issues can be addressed immediately. "Pretty much every question on our forms has a comment part. They've really upped our game, the inspection forms part of [our fleet management software]," Norma explains. "Our safety coordinator loves them; it's easy to keep track of who's filling them out. Where they're filling them out is brilliant."
Accounts: Regarding improvement to Barmac's accounting operations, Norma says: "We have the drivers do a daily check in and then they use [FMS] to send these forms that they have to send every day […] that our accounts department then can utilize. They love it, because before we would wait until the drivers dropped those forms off, they would leave it in a dropbox by the shop and within two to three days, somebody would go pick them up. Now we get that information instantly, daily, from the drivers utilizing the inspection forms. Maybe that's not what the inspection forms are for, but it was a nice way that we could use that technology to serve us."
Administration: At Asplundh, they perform annual general foreman audits that used to be a pain to track down. "Previously, the admin staff would be making literally dozens and dozens of phone calls every month," says Bryan. "And I'm not exaggerating in saying this: they'd be losing probably two to three days a month, per person, in each business unit, just chasing the general foreman audits. And you times that by [the] 15 depots we have. There was serious amounts of lost time, whereas now that's all been removed."
Finance: "Even our finance people are using the [FMS] platform now a lot and marrying it up with the finance," Bryan says. This has been helping the company when it's billed by subcontractors for work. The finance team can check asset utilization data against hours billed to eliminate expense discrepancies. "We eventually want to get to a point from a costing perspective, from an invoicing perspective, to bring all these areas of the business together."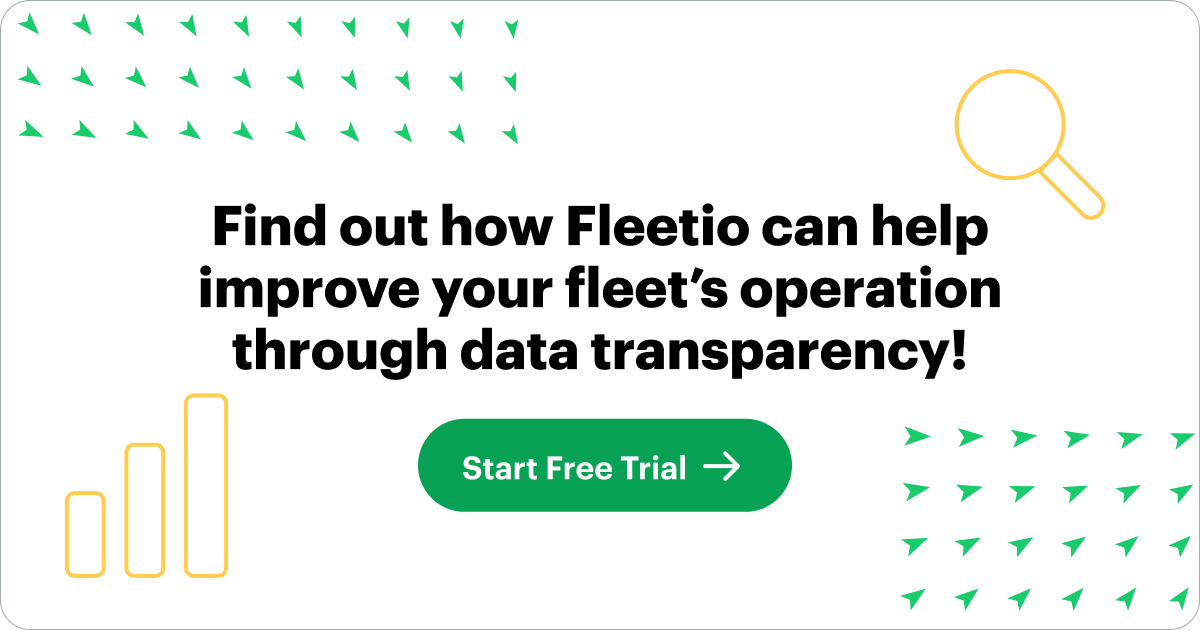 Benefits of Fleet Management and Business Solution Integrations
It's understandably difficult to improve data transparency if you're tracking fleet data with paper and spreadsheets. And if your fleet communication system still runs mainly off Nextel two-ways, that's a whole other problem. It's still possible, however, to be more open with data sharing and willing to improve interdepartmental communications, even with dated methods. The benefit of FMS, especially when integrated with other business solutions, is real-time access to important data, right at your fingertips when you need it.
Integrating business solutions with FMS streamlines the flow of data, but also allows for more seamless communication. Stakeholders can build personalized dashboards to see what metrics mean the most to them, or you can have specific reports emailed to them on a set schedule. Administrators can quickly and easily access important vehicle documents like insurance cards and registration. The finance department can see work order invoices, fuel receipts and any other asset-related financial information to easily reconcile charges. After Asplundh integrated its business and fleet solutions, Bryan says: "The visibility aspect — just being on one page, giving everyone what they need to see — has been an absolute game-changer. It's starting to really align all the different systems within the business."
---
Want to learn how Fleetio integrates with other solutions to provide your business with better data transparency? Schedule a personalized walkthrough today!