Looking for some ways to improve your management strategy for your motor fleet? Here are a few best practices to get you on the right track to optimal efficiency.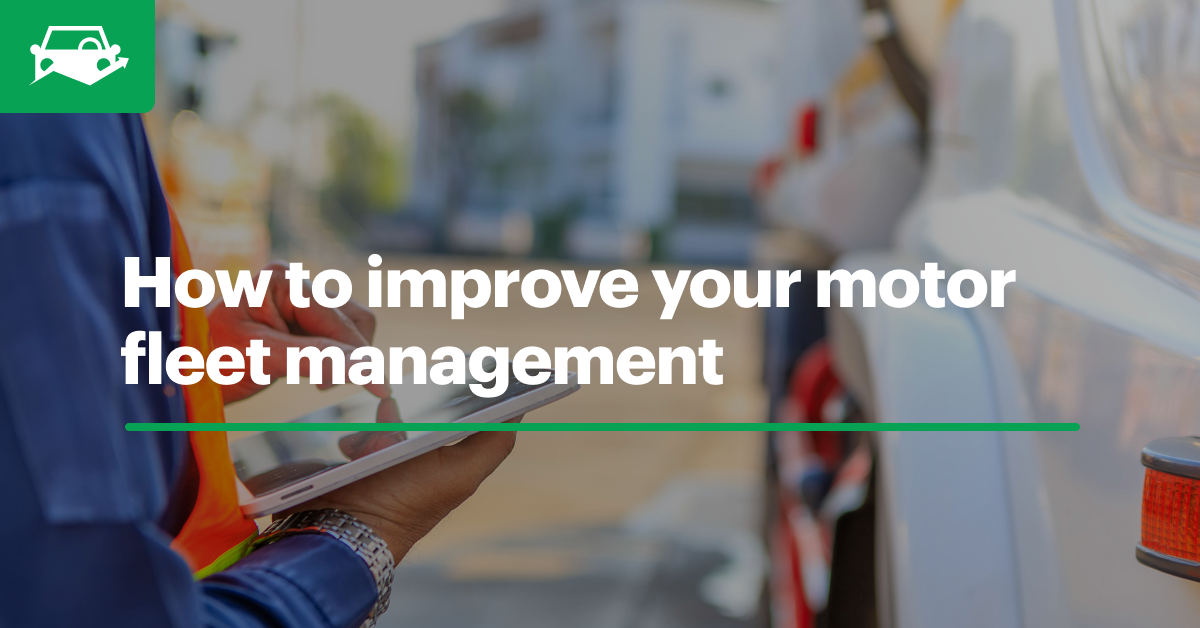 1. Set Goals Across All Areas of Operations
Knowing what exactly it is you want to accomplish within your operation is key to guiding every decision you make. When you establish clear-cut goals, you can then create a strategy to measure progress toward those goals.
Goals can be set for any metric within your fleet, so long as it is both measurable and achievable. Common goal setting priorities include:
lowering costs like maintenance and fuel
optimizing service times
improving overall vehicle utilization
automating compliance measures
reducing safety incidents and risks
Having a universal understanding across the whole organization will unify all of the moving parts of your fleet, especially if goals are well communicated from the top of the operation down.
2. Monitor Vehicles Through Every Stage of the Life Cycle
One of the best ways to prioritize operational productivity is to consistently track important vehicle health metrics in a way that allows visibility to everyone involved in your operation, including managers, drivers and technicians. A close eye on that data can mean avoiding costly downtime and making sure your fleet is always working at its peak efficiency.
Preventive maintenance programs are the first step in looking at your fleet through a life cycle-focused lens. You'll want to be sure to tailor a PM schedule optimized for each vehicle and report regular services to not only keep your assets in top shape, but also to look for trends in vehicle performance that you can use to preempt any major repair incidents.
The easiest way to keep tabs on your vehicles when they're not in the shop is to maintain daily vehicle inspection reports, or DVIRs. While they are often used for compliance purposes, DVIRs offer extensive insight into the historical performance of each vehicle, and can quickly bring attention to issues that might impact the vehicle down the road.
Coupling DVIRs and reports from maintenance providers with data from your telematics devices can shed light on not just mechanical issues, but driver behavior that might be impacting your vehicles as well.
In addition to vehicle uptime, a few benefits that come with clear vehicle data include:
Standards Compliance – For fleets that are required to observe state and federal requirements for vehicle inspections, consistent reporting through DVIRs can be a vital tool in ensuring compliance and making sure drivers and vehicles get to stay on the road.

Warranty Adherence – Keeping up with regularly scheduled maintenance, as well as paying close attention to daily pre- and post-trip inspections for major repairs, can help you stay well within manufacturer guidelines and make it easier to have certain repairs and replacements covered under your warranties.

Vehicle Replacement – Procuring new vehicles becomes simpler when you're able to effectively pace out the life cycles of your vehicles. Set life cycle benchmarks, like mileage, age or cost per mile, as a fleet standard for replacement.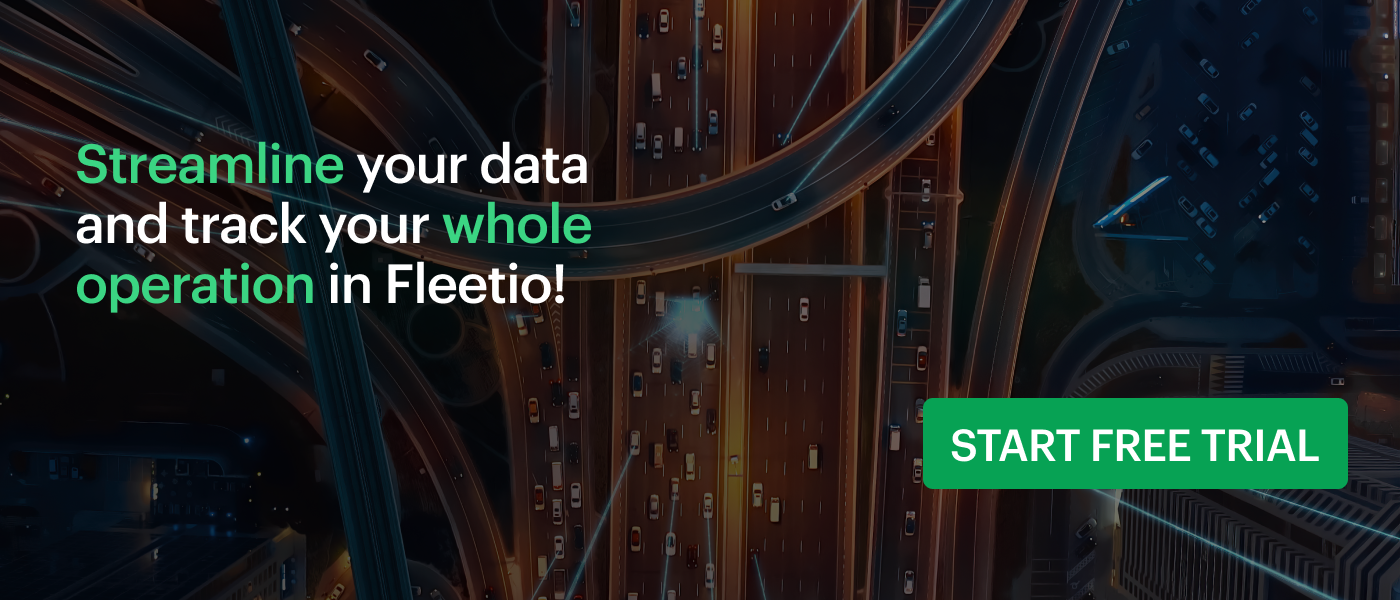 3. Pay Close Attention to Budgeting and Total Cost of Ownership
Motor fleet management entails a lot of high cost variables, from purchasing vehicles to massive repair and maintenance bills, along with a litany of other potential roadblocks. Without due diligence, fleet managers can quickly go over budget and risk long term financial impacts to their operation.
Having a solidified budget that takes your company's organizational goals into account is the best defense against overspending. You'll want to analyze your operation's historical spending trends to come up with a projected budget, looking at both fixed costs (like taxes, insurance, depreciation, licenses_permits and loan/lease payments) and variable costs (maintenance, fuel, replacements, tolls, parking, detailing, etc.) to determine what you want to allocate for each category.
You can then combine all of these costs to estimate your total cost of ownership (TCO) on each of your assets. TCO can be used as a baseline historical metric for future budgeting and strategy, like figuring out how to optimize asset utilization and procurement processes.
4. Don't Forget About Your Drivers
Vehicles are a vital part of the fleet equation, but they're certainly not the only part. Making sure you take care of your drivers and provide them with the right skills for the job can improve your bottom line just as much as vehicle uptime or budgeting.
As previously mentioned, telematics data can provide substantial insight into the habits of your drivers that might impact overall efficiency. You can use that data to optimize routes, cut fuel usage, and ensure that drivers are using safe driving practices to avoid costly legal ramifications in the event of a collision or other roadside incidents.
You'll also want to properly instill and incentivize thorough reporting through DVIRs each day, as well as provide continued training and education to ensure your drivers are always prepared to succeed on the road.
5. Implement a Fleet Management Software
All of the individual facets of fleet management can be overwhelming when they're handled through more traditional means, like spreadsheets, paper work orders and other manual processes. Moving to a more streamlined, digital solution can move fleet managers from handling tedious day-to-day tracking tasks and into maximizing productivity with powerful insights and more robust data.
Fleet management software takes all of the moving parts of managing a fleet and puts it into one place, allowing greater control and visibility into daily operations not just to fleet managers, but also to C-suite executives, drivers, technicians and anyone else integral to fleet strategy. All of your vehicles are visible with all of their coinciding data, from mileage and PM schedules to work orders and repair histories, all from a convenient dashboard view that can be used on a computer or even from your phone.
With the right fleet management software, you can:
set service reminders for each asset

utilize electronic driver vehicle inspection reports, or eDVIRs, with automated checklists,

integrate telematics data automatically without imports,

monitor fuel consumption and check for theft with fuel card integrations,

track every metric needed to factor TCO,

and so much more.
---
Are you ready to take your motor fleet management strategy to the next level? Start your free trial or request a demo of Fleetio today!