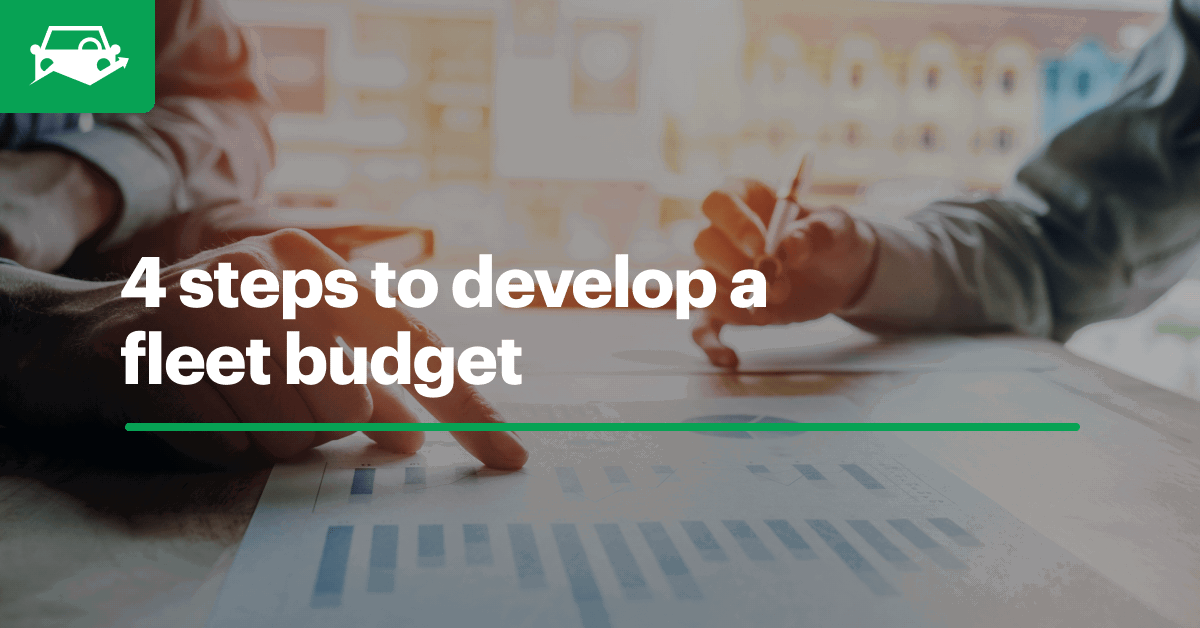 1. Set Your Goals
The best budget is the one that you stick to, and if it directly aligns with your organization's goals, it'll be that much easier to make your budget a meaningful metric. You'll want to set specific objectives you want to achieve, like decreasing fuel costs or cutting administrative spending, and it's important to look at your fleet's past expenditure to find realistic cost-saving measures.
Free Download: Complete Guide to Building a Fleet Budget
Learn a few methods to track your budgets over time and set your fleet up for financial success.
Get your free copy
2. Look at Historical Data to Determine Cost Assumptions
Knowing how much your fleet costs in any given year – or, more granularly, any quarter – is key to setting solid parameters for how much you intend to spend. Fleet managers should be aware of any costs their operation might incur, including both fixed and variable costs, and plan accordingly with projected budgets for each type of cost based on what was spent in the past.
Fixed costs are established expenditures that don't change regardless of usage, and are usually recurring and highly predictable in their amounts. Some examples of fixed costs include:
Taxes
Insurance
Depreciation
Licenses and permits
Loans and lease payments
Alternatively, variable costs can fluctuate with vehicle usage and age, and encompass random costs that come up in the course of normal operations that can't necessarily be predicted. Controlling variable costs is essential in maximizing profitability. Variable costs include:
Maintenance
Fuel
Part replacements
Tolls
Parking
Detailing
All of these combined costs can be used to determine a fleet's total cost of ownership (TCO), which fleet managers can then leverage as a baseline historical metric for their management strategy and budgeting.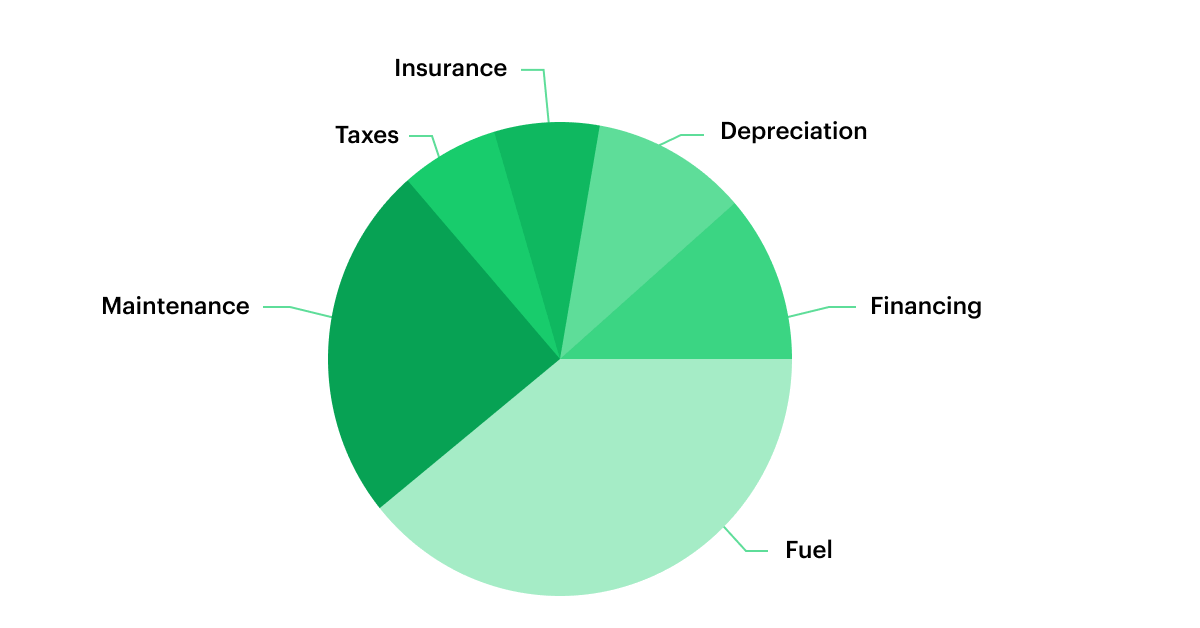 For most fleets, fuel and maintenance costs constitute the majority of annual costs. Being able to effectively track fuel expenditures can be vital insight into which assets create the biggest dent in your revenue. Managing maintenance costs, whether you outsource or handle in-house, also means tracking how much is spent on repairs, parts, inventory and labor.
It's also worthwhile to consider the costs of your assets themselves. Addressing how your fleet will handle replacing vehicles, as well as whether you will buy, lease or rent your assets, can have varying effects on your budget, from the impact of unplanned maintenance to depreciation benefits.
3. Figure Out How to Forecast
Once you've set your goals and analyzed your past expenditure, the next step in budgeting is knowing how to project what might be coming down the line to estimate your operational costs. There are two primary methods of budget forecasting to consider: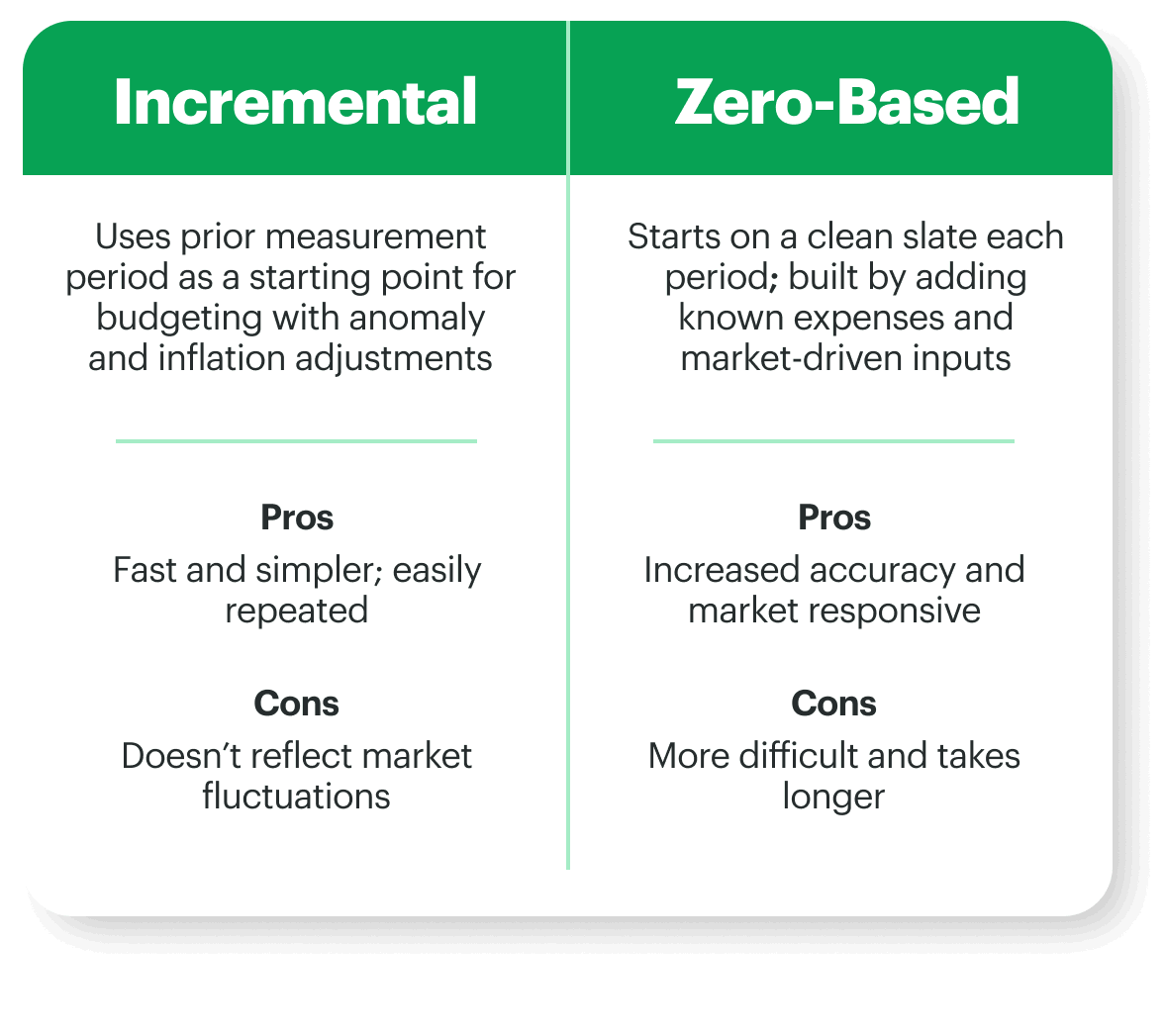 4. Track and Measure
Budgets benefit fleet managers best when every piece of data that factors into the success of that budget can be easily tracked. Using a fleet management software allows you to measure every moving part of your operation to analyze expenses and asset lifecycles, as well as ensure that your fleet is always progressing toward your budget goals.
Some of Fleetio's most pertinent features include:
Automated TCO Calculations
Keeping track of all of your costs in a single platform means faster analysis without all the spreadsheets and number crunching. Generate automated reports from data that can be consistently and easily monitored over time to get a robust understanding of your fleet's bottom line.
Optimal Replacement Analysis
The easiest way to determine the right time to replace a vehicle? Let our software do it for you. Our Optimal Replacement Analysis tool factors in each vehicle's utilization, operating costs and depreciation to let fleet managers know when an asset has outlived its value.
Maintenance Shop Integration
If you outsource your maintenance, our Maintenance Shop Integration lets you have a greater level of control over maintenance expenses by allowing you to approve any repair orders electronically and ensure the right steps are taken to keep your vehicles on the road.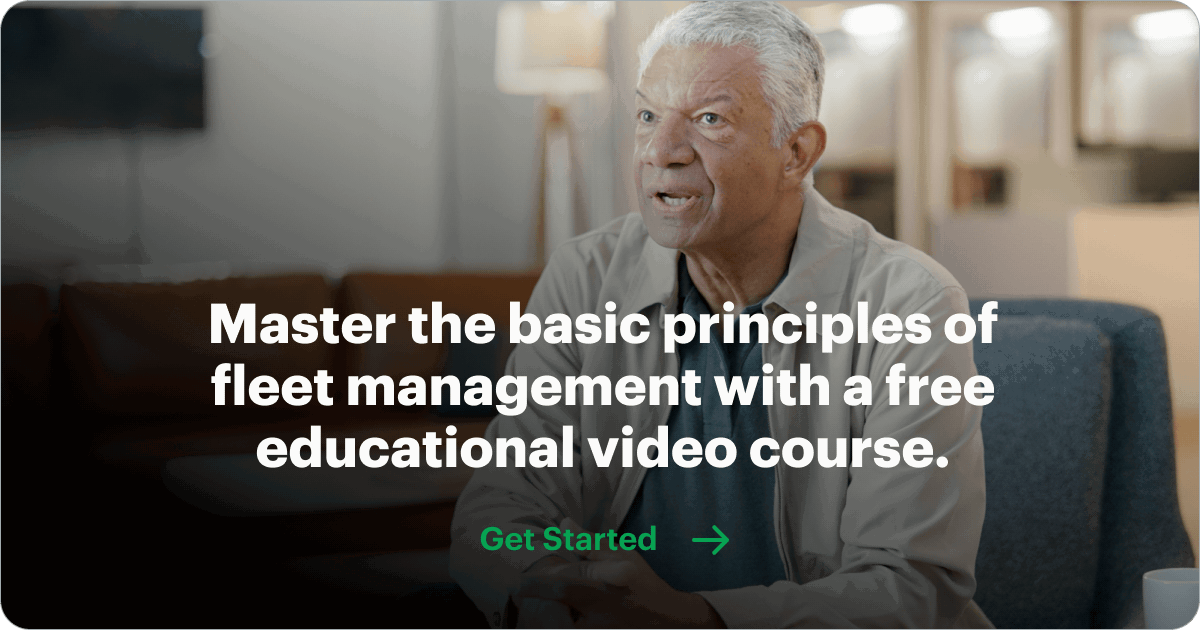 Fuel Tracking
Want to keep a better pulse on your vehicles' fuel economy? Simplify manual fuel entry processes with mobile-friendly, on-the-go solutions that make it easier for drivers to upload receipts, or integrate fuel cards to easily keep track of fuel purchases.
---
Track your expenses and reduce fleet costs!
Automatically calculate the cost of running your fleet assets with Fleetio's fleet management software.
Gain financial insights