Features
Roles and Permissions System
Enable seamless collaboration across your entire fleet.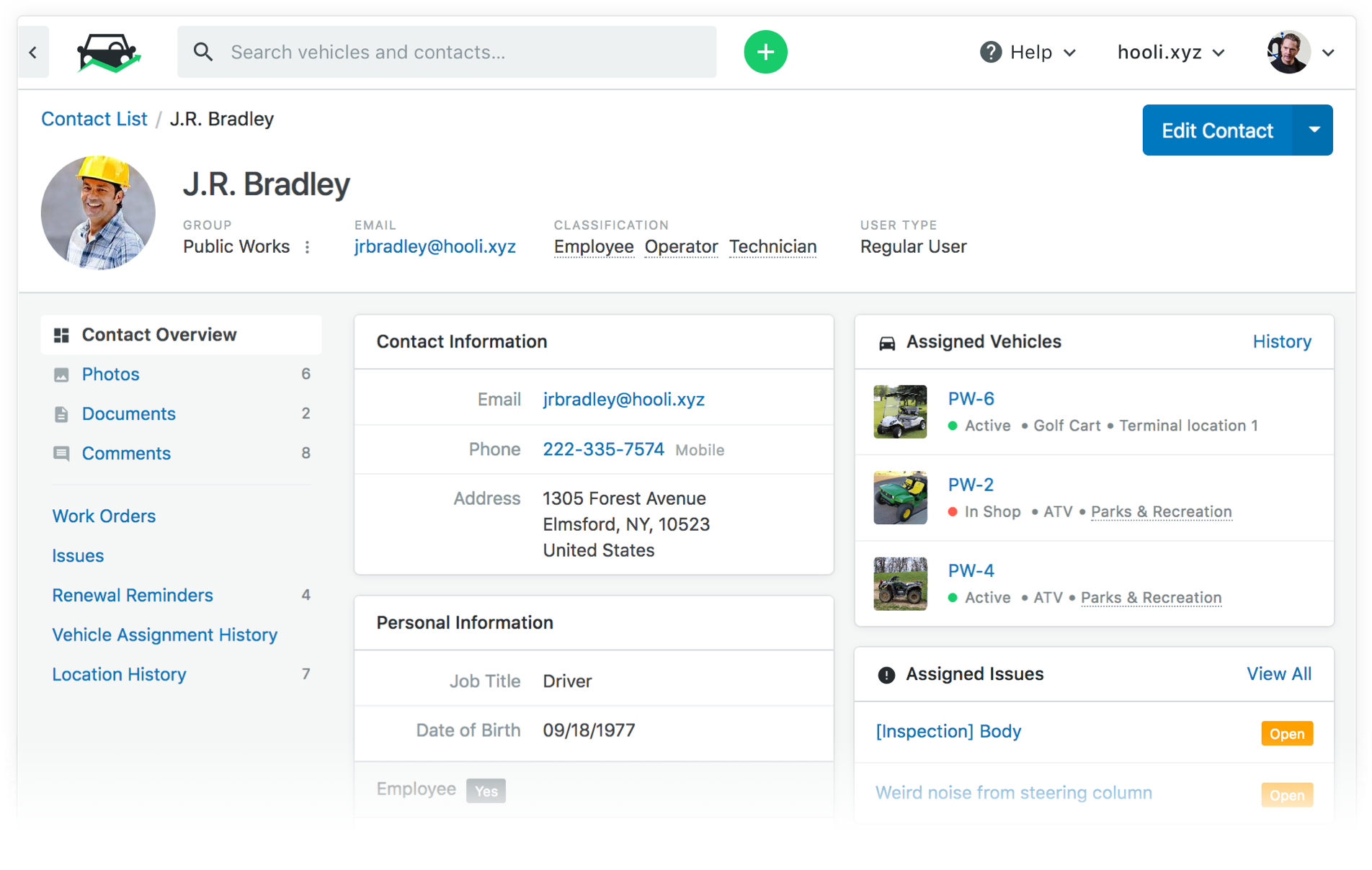 Unlimited users
Every Fleetio account comes with unlimited seats, enabling endless collaboration potential.
Granular permissions
Tailor each user's access to modules & features, even specific records.
Built to scale
Whether you have five or 50,000 employees, Fleetio makes it simple to manage users in bulk.
User Roles
Create job-specific roles and permission levels
Create custom user roles for job-related functions like conducting inspections or creating work orders. When you update a role's permissions, anyone with that role is immediately affected.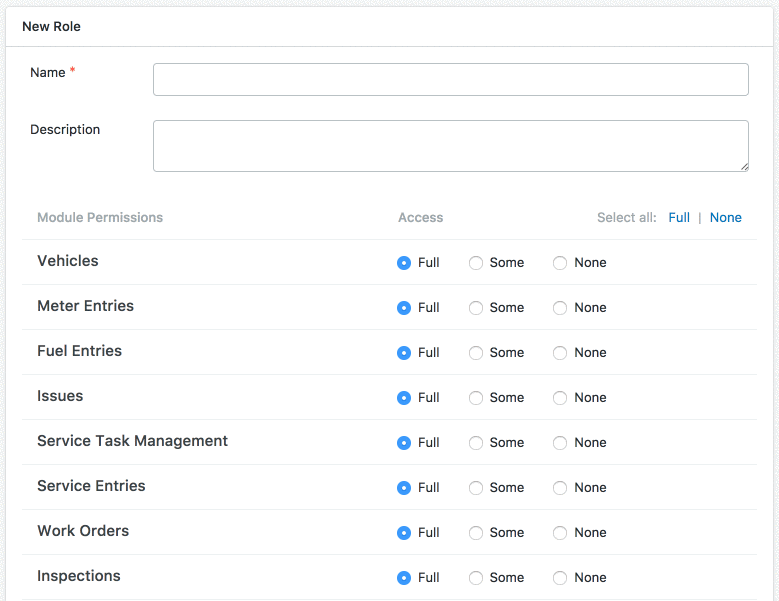 Preloaded roles and permissions or create your own
Control who can edit, delete, view records & more
Custom permissions for unique individuals
Admin control over billing, users, etc.
Control custom field visibility
Record Sets
Fine-tune access to specific records
Grant access to specific sets of records for your contacts, vehicles or inventory. Users will only see the records they have permission to view throughout Fleetio, including reports and dashboards.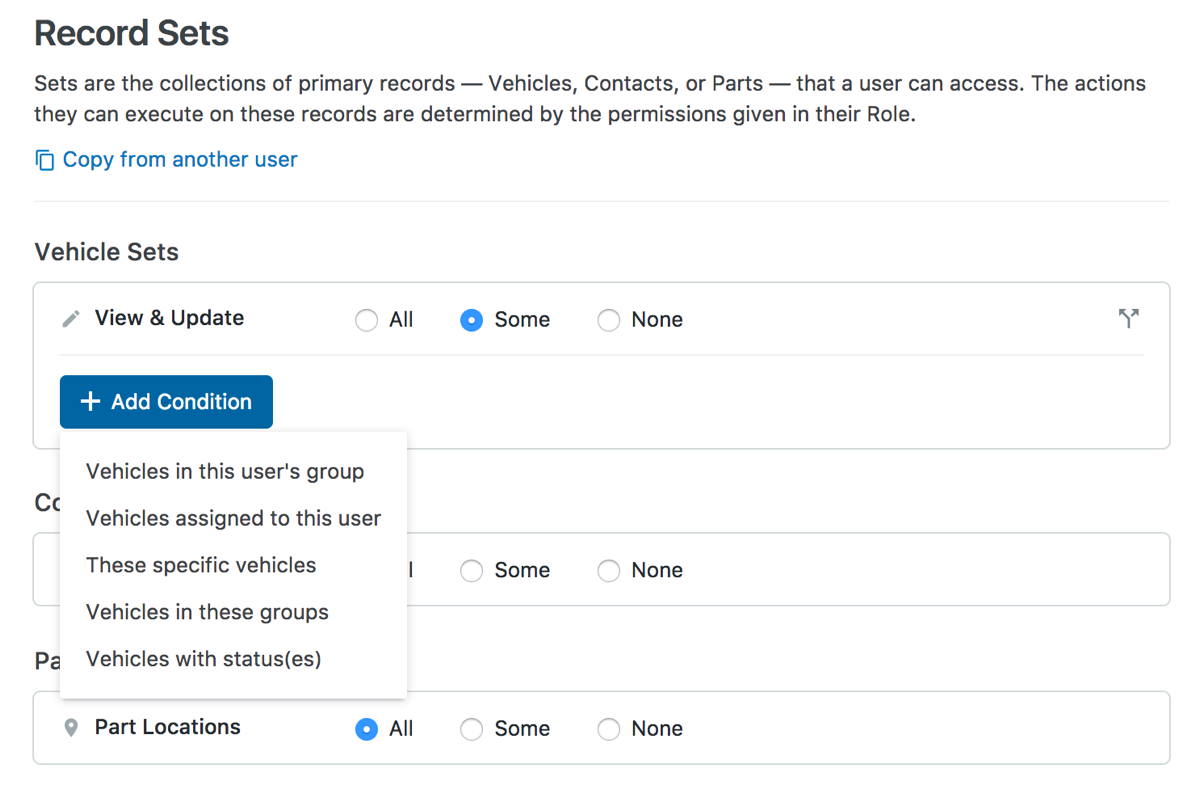 Group assignment, status or select individual assets
Assigned vehicles only
All or specific parts locations
Reports and dashboards adhere to limited record sets