Features
Vehicle Service History
Immediately access service logs for every asset in your fleet, including in-house and outsourced maintenance records.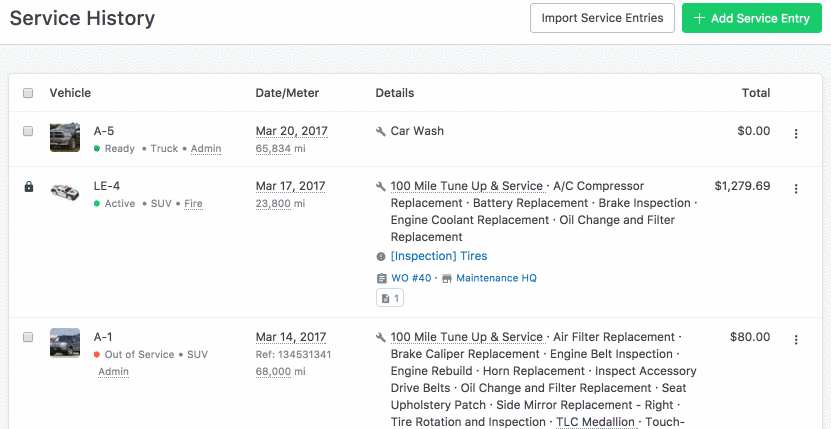 Keep organized, comprehensive service logs for your assets
Whether you perform maintenance in-house or outsource it, Fleetio stores service records for all your assets in one place. View history across vehicle types, groups and locations or drill down into spend across different vehicle systems.
See vehicle service history as well as when, how and who performed it
Keep detailed service records and identify which vehicles are regularly in the shop as well as their associated maintenence costs. Ensure clean data with standardized service classifications, allowing you to analyze maintenance spend across vehicle systems.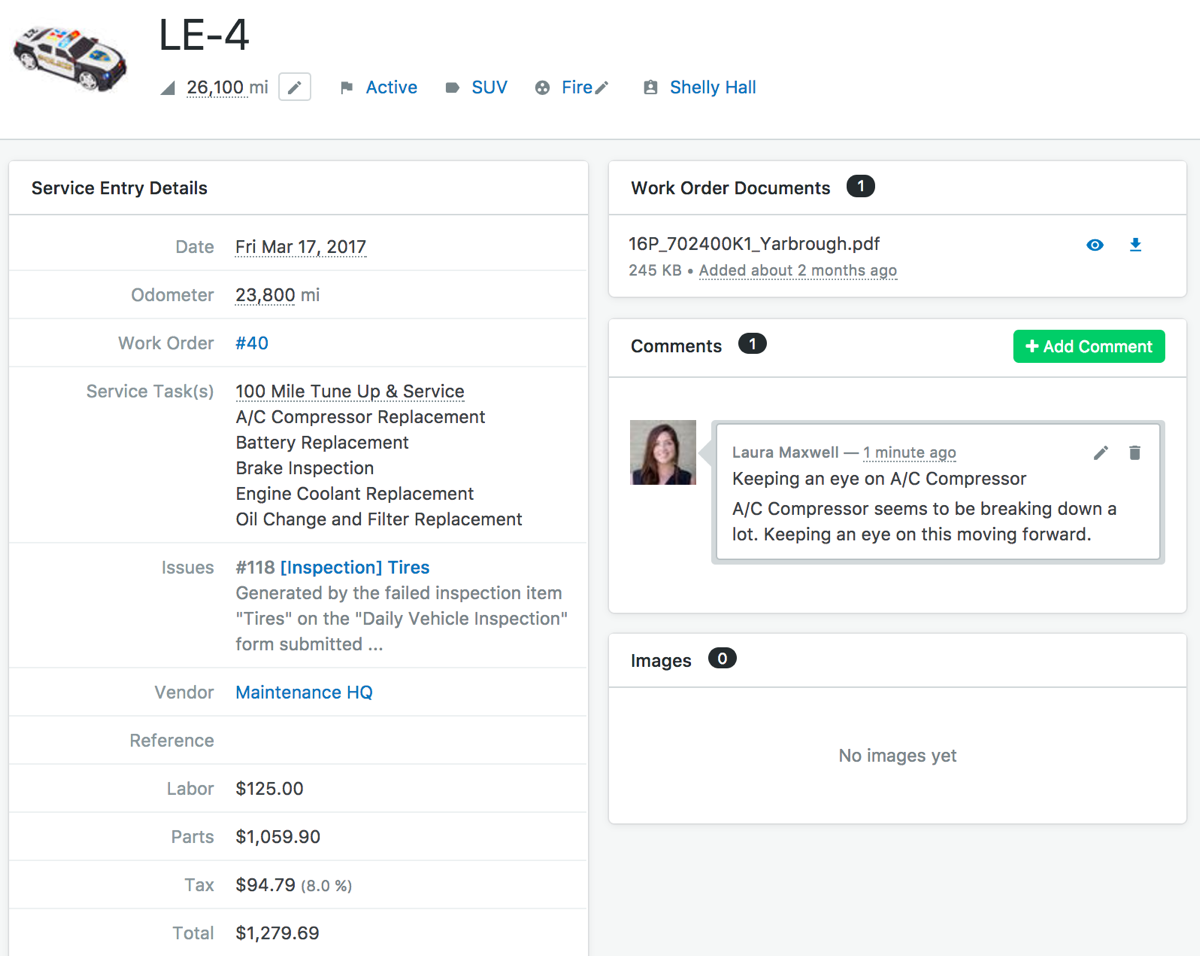 Service task line items, details & costs
Meter values
Link to original issue or service reminder
Track safety recalls and associated repairs
Service date
Status & assignment history
Link to work order & vendor
Automated external repair order approvals and data entry
Access service records from anywhere
Employees can quickly and easily pull up history and reminders for any assigned vehicle in the Fleetio Go mobile app. See all service, who performed it and when helping you gain insight into a vehicle's current and past condition.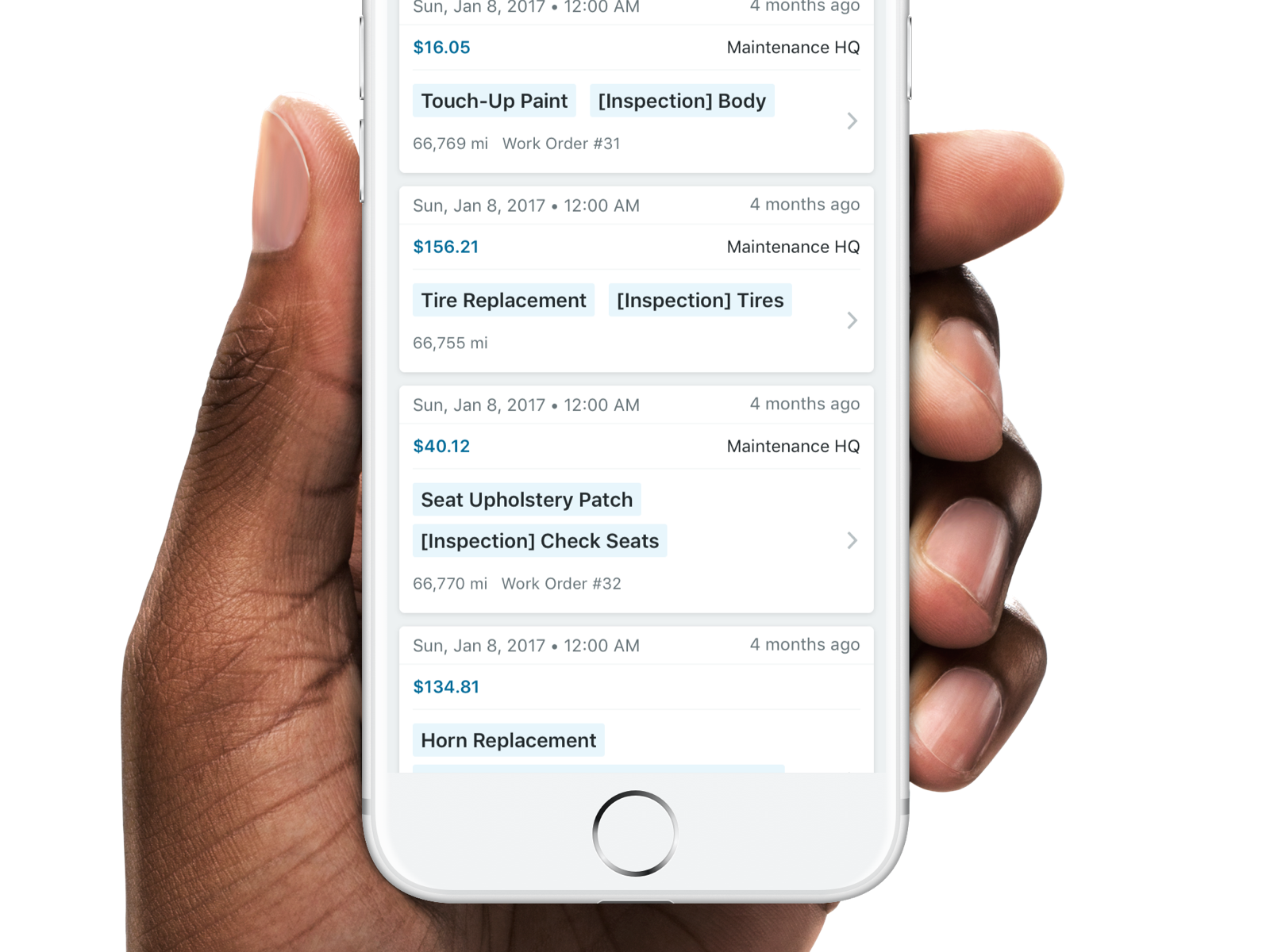 Native mobile app, Fleetio Go
Find external shops
Service reminders
Access service history & Work Orders
Make informed decisions on your maintenance and vehicles based on service reporting and remarket assets with ease
Gain immediate insights into service costs to make data-driven decisions with automated maintenance reporting. Quickly and easily export history to share internally or when remarketing assets, giving potential buyers a peak into your well-maintained vehicles.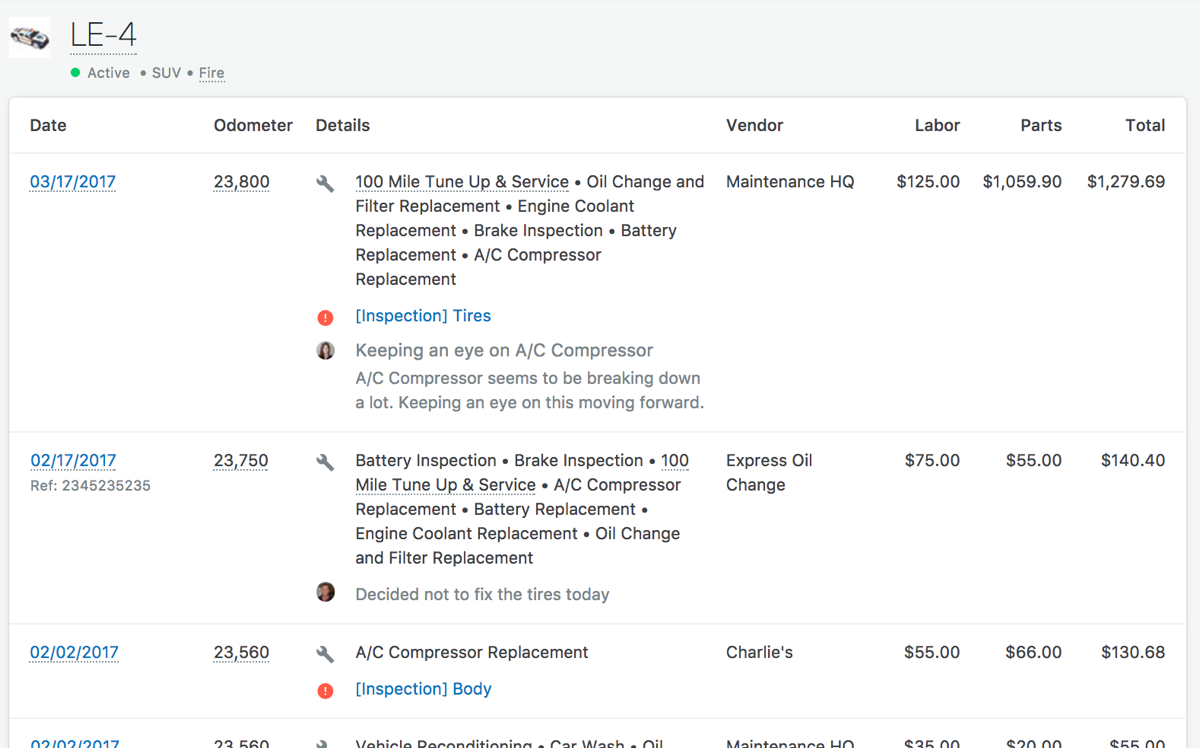 Complete vehicle service history
Odometer & issue history
Service & vendor documents
Purchase, loan and/or lease info