Fleetio Security Practices
Secure Your Fleet
Fleetio prioritizes customer data security so fleets can focus on what's important.
Learn More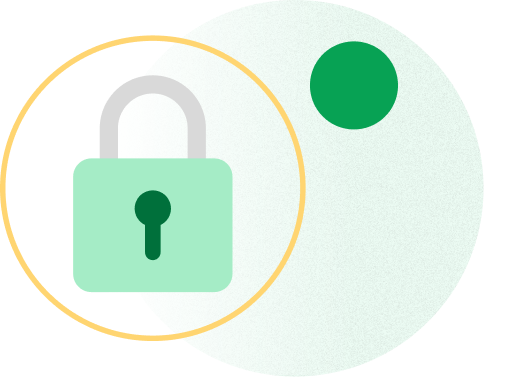 Protecting Your Data is Top Priority
At Fleetio, we put your data security front and center. Our team takes proactive measures to maintain a secure infrastructure and application environment with automated database backups performed daily.
Maintaining SOC 2 Compliance
System and Organization Controls 2 (SOC 2) is a data security compliance standard that cloud-based service organizations use to determine and implement controls relevant to the security, availability and confidentiality of their customers' information. At Fleetio, we use best practices to protect our customers' data; we work with an independent auditor to maintain our SOC 2 report, which objectively validates our controls to ensure continuous data security.
Reducing Password Fatigue and Theft Instances
Fleetio customers can enhance security and reduce password fatigue using Security Assertion Markup Language (SAML) 2.0 to access Single Sign-on (SSO). Minimizing unnecessary passwords often leads to stronger password creation with less inclination to write them down where unauthorized persons could see. We use the SSO strategy company-wide with required Two-factor Authentication (2FA) to keep others out of an account, even if credentials are compromised.
Securing Data Across Borders
Fleetio's data security protection meets Europe's General Data Protection Regulation (GDPR) standards. GDPR is touted as the world's toughest privacy and security law when it comes to protecting customer data. We have incorporated GDPR standards into our data practices to ensure customer confidence in our security.
Storing Data Safely
Fleetio uses Amazon Web Services (AWS) Simple Storage Service (S3) to securely store customer data on a large scale. In addition to AWS S3, we enable AWS Server Side Encryption (S3) on data, as well as for EC2 DBS data volumes. The encryption used is Amazon Encryption Standard (AES) 256, proven highly secure and virtually impenetrable.
Controlling User Roles and Permissions
At Fleetio, we know that not all your employees need to see the same data. To reduce data overload and increase accountability, account admins can customize user and contact permissions to ensure employees and stakeholders are seeing exactly what they need for boosted productivity and decision making.
Vetting Our Employees
At Fleetio, our employees are a key piece in keeping customer data secure. All our employees must pass a requisite, thorough background check before employment, and are required to complete Security Awareness Training at hire and regularly thereafter. Employee endpoint computers are hardened via mobile device management (MDM) which requires screen locks, hard drive encryption and anti-Virus installation, scans, and auto updates.
Ongoing Security Updates
Fleetio continuously takes measures to ensure the security of all our customers' data, including penetration tests and automatic updates through cloud-based software. We evolve our processes as new cybersecurity risks surface in order to stay ahead of potential threats.
What customers are saying
[Fleetio's] security — and just the fact of backups and onsite security — it's so much easier to not have to worry about it with a cloud-based solution than to put all that weight on [ITs] shoulders and hope that your processes are covering any necessary backups.

Adam Bliss
J. Pettiecord, Inc.
Easy to use and navigate, up-time is exceptional and support is prompt and helpful.

I've been administrating the product for 5 years. Fleetio is very intuitive and the entire Fleetio staff is always super helpful and friendly. I'd recommend it to any company with a fleet of any size.

Steve Curtin
Stanley Steemer, Intl.
We like being able to to add our landscaping assets as well as our vehicles to Fleetio.

Robert S.
Cape Fear Landscaping
Additional Resources
For more information on Fleetio Security — as well as links to request reports — visit trust.fleetio.com. And check out additional resources on various security risks below.