Fleetio is for Owners & Executives
Improve fleet profitability and drive more revenue
Minimize total cost of ownership while ensuring fleet vehicles and equipment continue to drive revenue for your business.
Learn More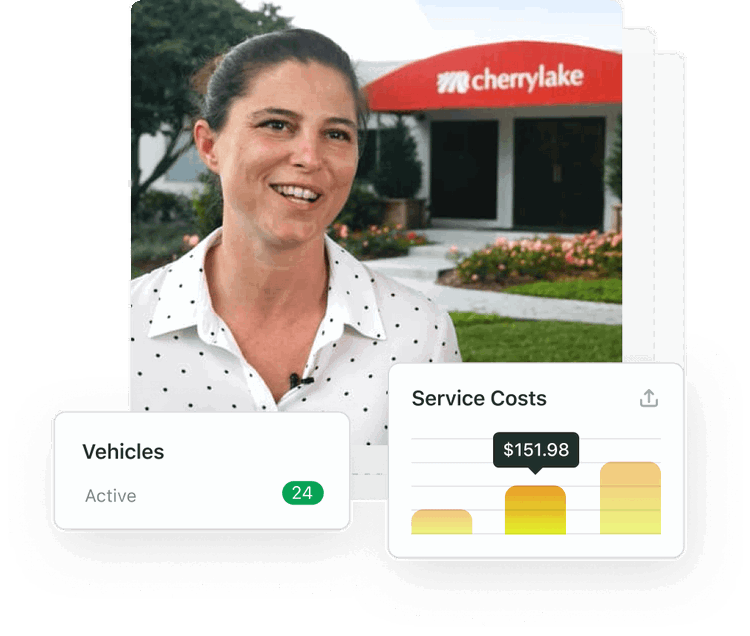 Trusted by fleet owners around the world
With Fleetio, we are able to manage a remotely deployed fleet of vehicles with ease.

Fleetio is a very efficient, user-friendly, FAST, and modern system.

Customer support is incredible, very easy user interface, logical arrangement, everything is where you think it would be.

Everything we've needed to maintain those trucks is easy and quick to grab.

Andrew M.
Daniels Sharpsmart
Improve team collaboration
The entire team can actively engage in fleet operations with unlimited users, flexible permissions and collaborative features.
Ensure safety & compliance
Identify issues with digital inspections and recall notifications, then quickly resolve through automated workflows.
Make data-driven decisions
Centralize disparate fleet data and view detailed, shareable reports to analyze costs, pinpoint trends and make better decisions.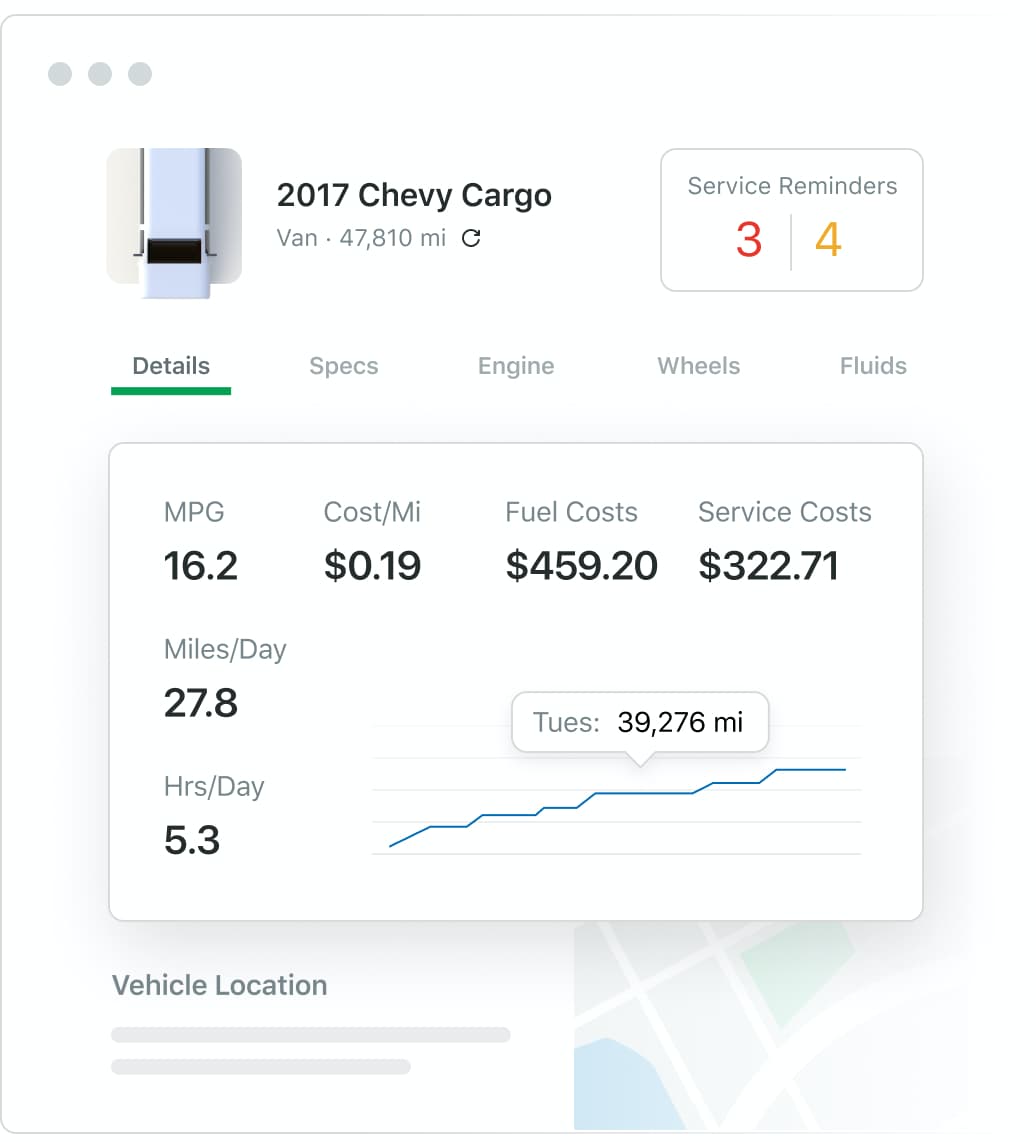 Stay on top of your fleet data
Get detailed reports delivered to you automatically and gain insights into fuel and maintenance costs broken down by vehicles. Analyze total cost of ownership (TCO) for your fleet over time!
Learn more about TCO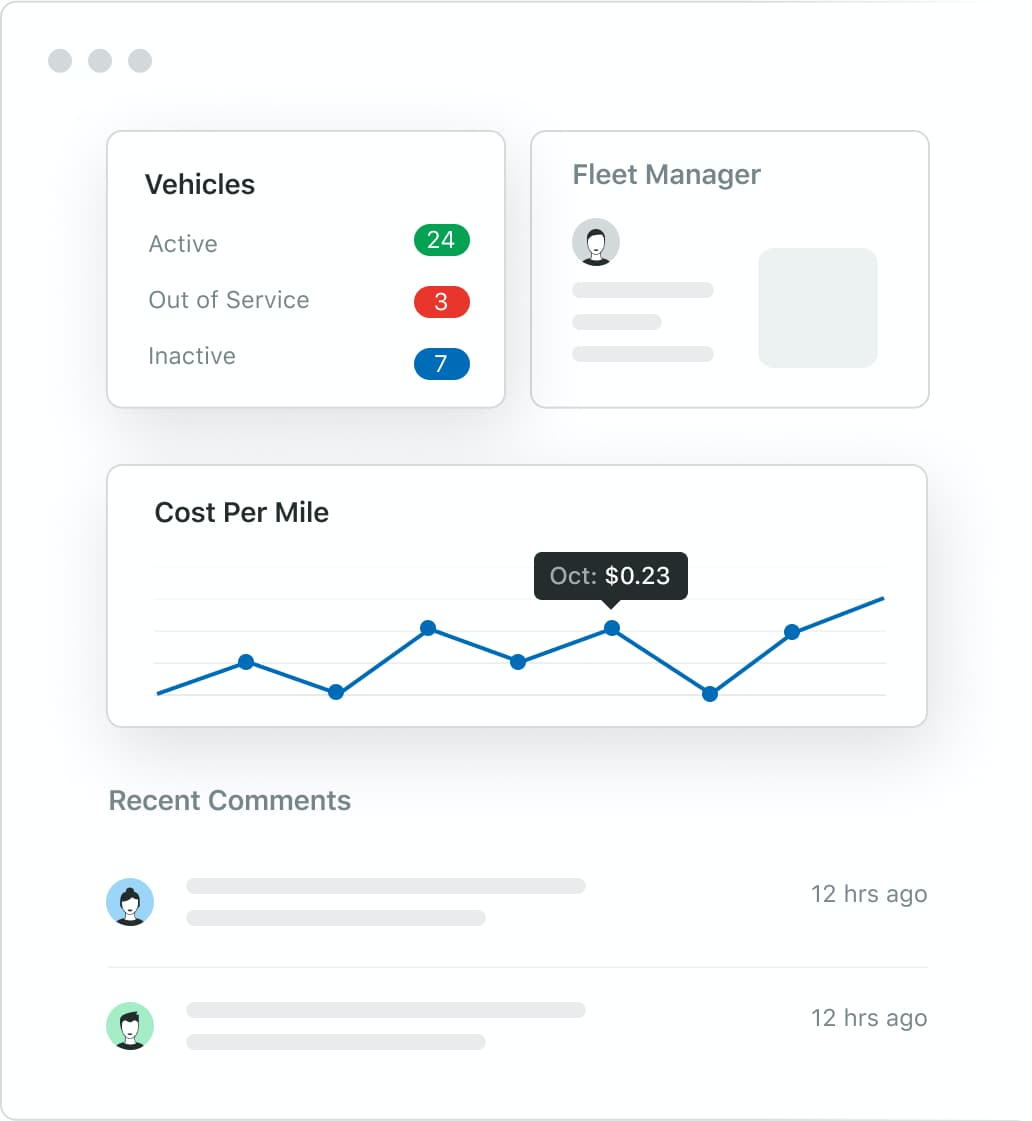 Never question fleet management and maintenance costs again
View operating cost data for your assets to help optimize allocation and financial forecasting. Fleetio makes it easy to see the overhead it takes to keep specific vehicles, groups or your entire fleet on the road.
Learn more about Fleet Reports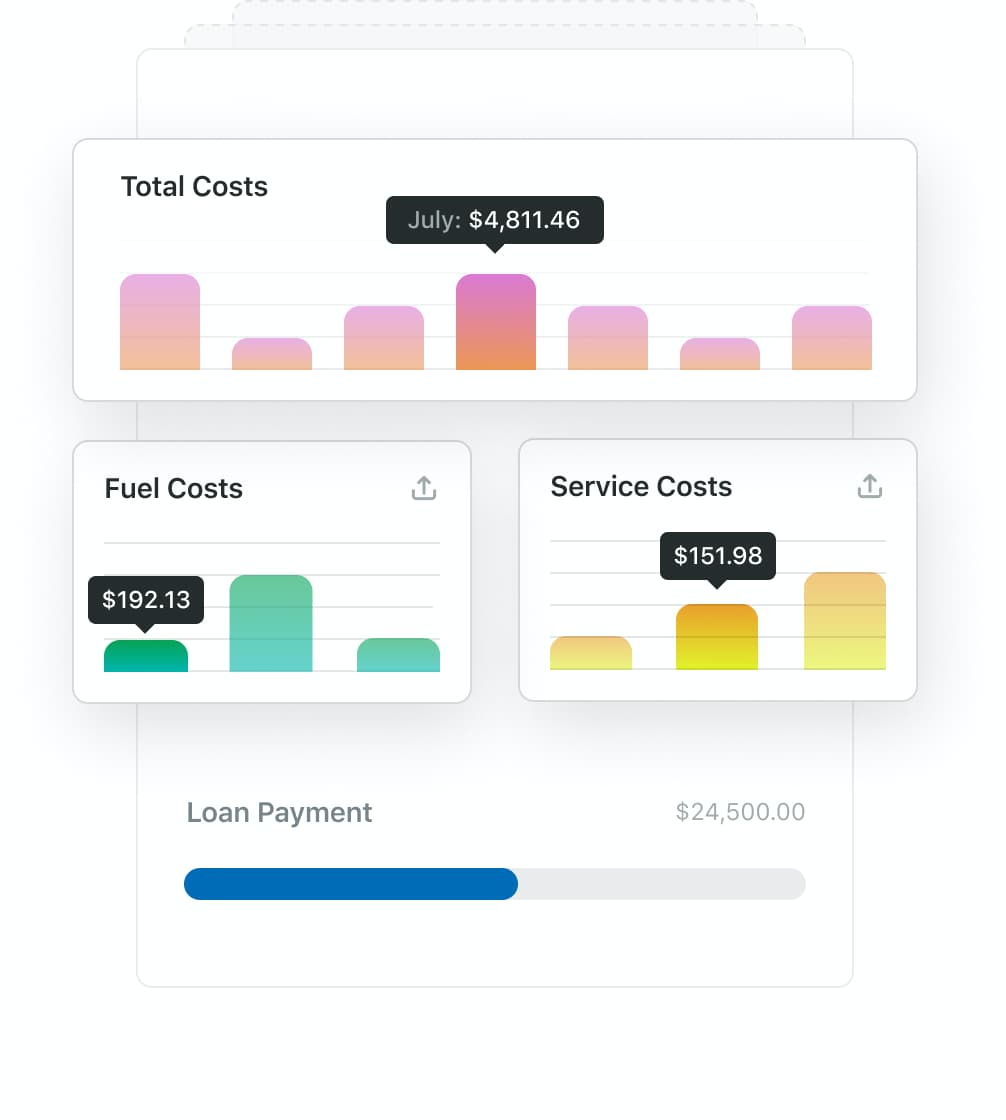 Maximize your fleet's ROI
Gain complete control of your costs and drive profitability. Eliminate manual processes and address asset issues immediately for reduced downtime.