Parts Inventory Management
Manage your parts inventory and reorder items with ease
Parts represent over one third of vehicle maintenance costs. Whether you manage inventory in-house or just want to monitor spare parts and supplies usage on your vehicles, Fleetio keeps track of it all.
Optimize inventory levels
Track quantities, parts usage and receive reorder notifications to ensure you always have the right parts on-hand to keep your vehicles on the road.
Reduce part costs
Properly manage inventory quantities and locations to avoid purchasing and/or storing unnecessary parts.
Streamline purchasing processes
Improve the process of ordering and purchasing fleet supplies, lowering costs and avoiding vehicle downtime.
Manage parts inventory from anywhere
Track fleet parts and supplies with ease using Fleetio's web-based inventory system and barcode scanning mobile app.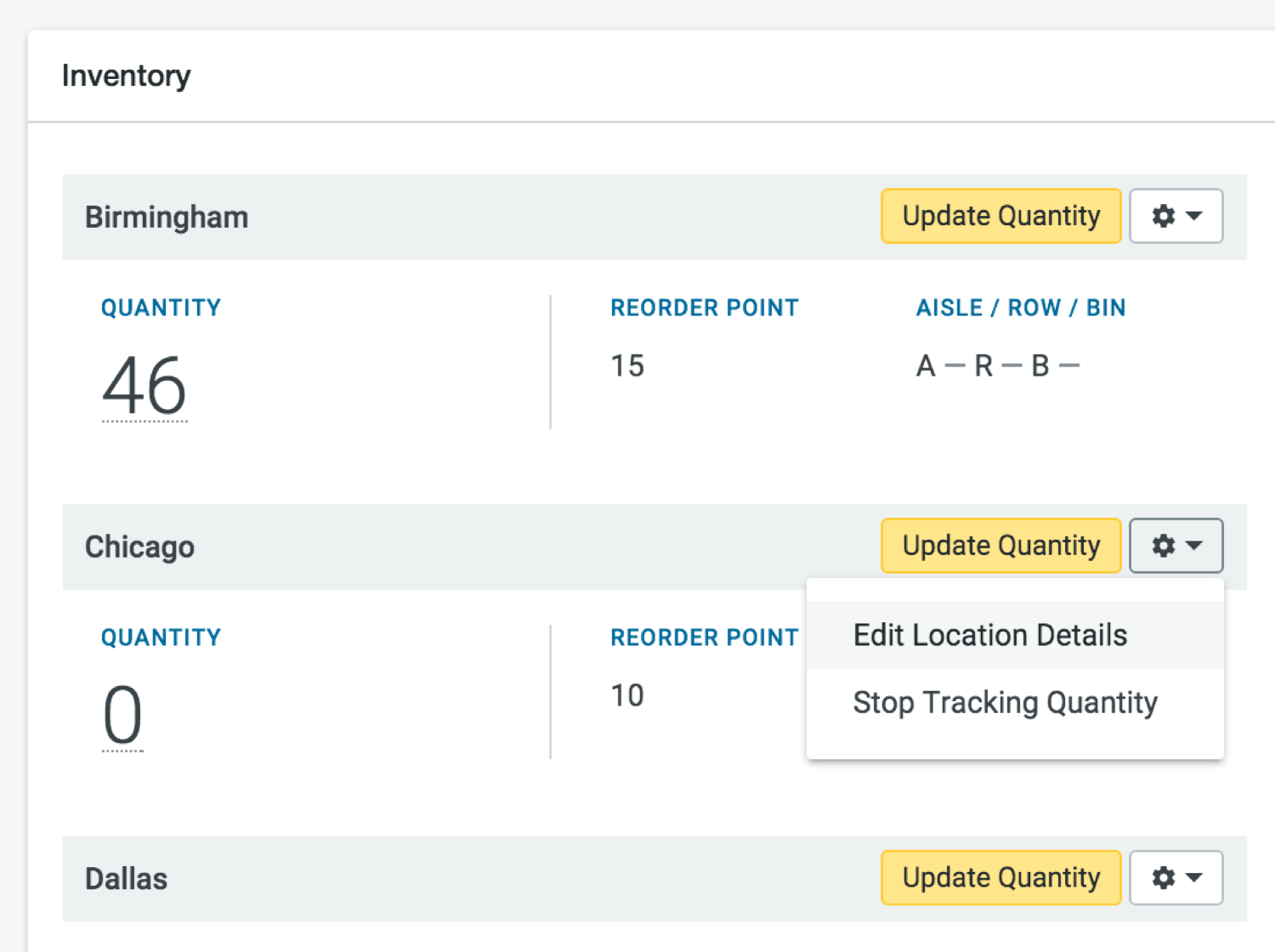 Track multiple warehouses and part locations
Get automatic reorder notifications
Quickly update inventory quantities
Assign parts to work orders
Track parts usage by vehicle
Learn More
Maintain an online parts database
Keep track of all part details and get insight into part usage. Instantly import your part database into Fleetio and begin managing quantities. No more spreadsheets!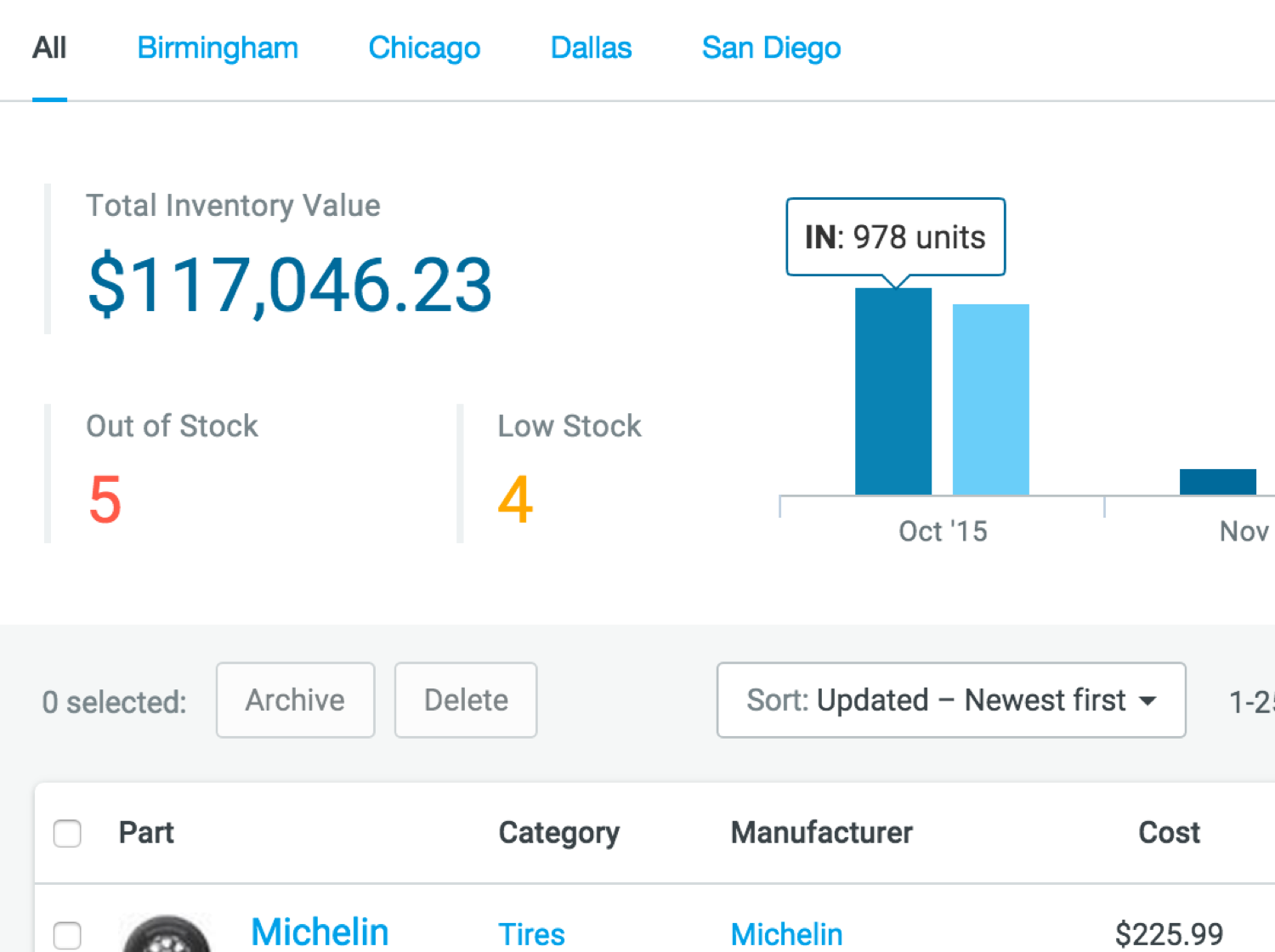 Bulk manage manufacturers, vendors, unit quantity, locations and more
Get automatic reorder notifications
Print barcode labels to scan using a mobile app
Get an aggregate view of parts by vehicle or location
Learn More
Make reordering simple with purchase orders
Streamline the process of ordering and purchasing fleet supplies. Create restock orders from inventory alerts, control purchases with approval workflows and get visibility into purchasing.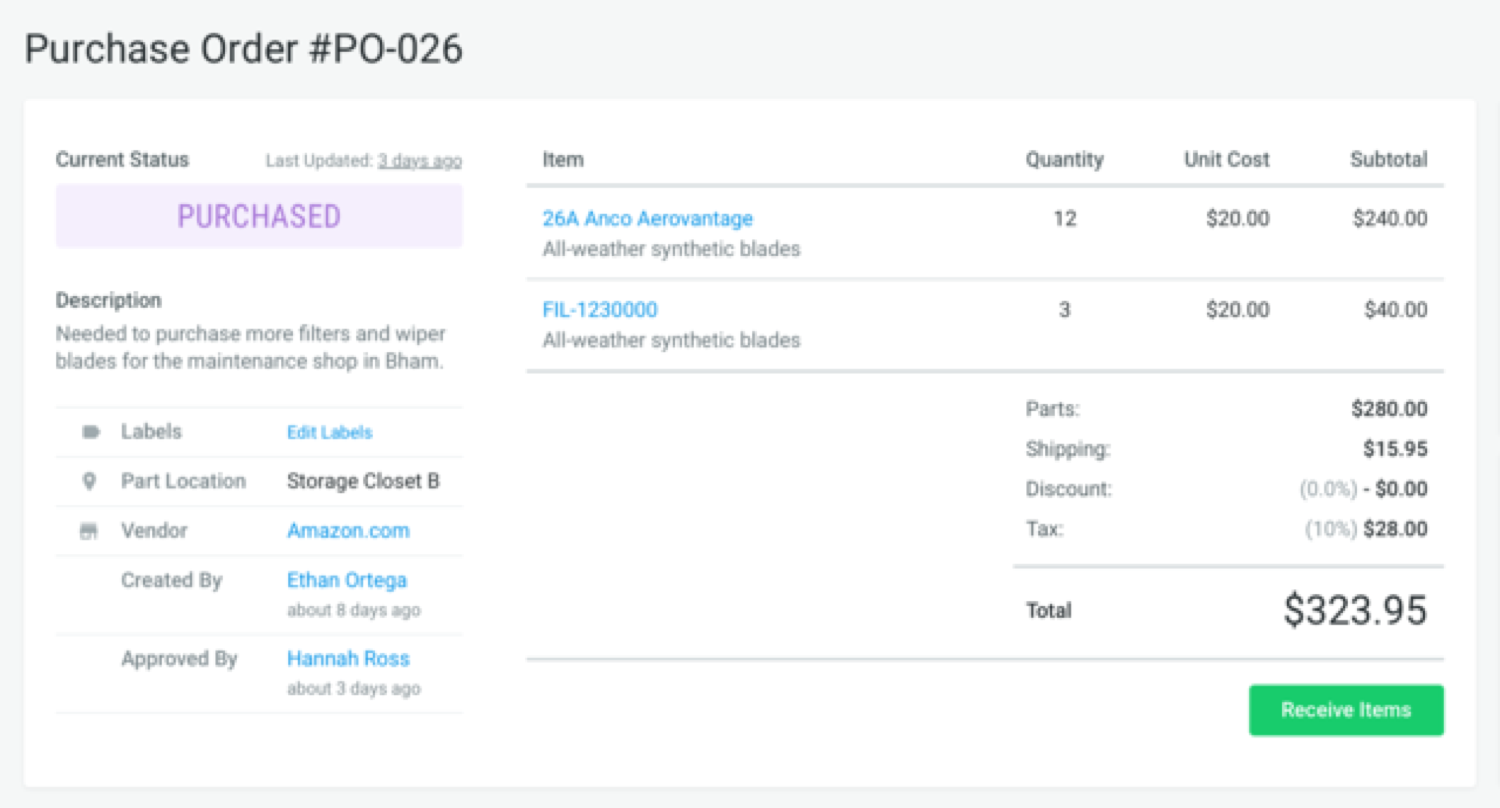 Reduce purchasing overhead
Control purchases and reduce wasteful spending
View pricing history by vendor
Learn More