Vehicle Inspection App
Maintain airtight compliance with electronic vehicle inspections
Vehicle inspections can be a headache.
Relieve drivers from the burden of paper forms and improve inspection quality, all from our vehicle inspection app. Over 120,000,000 inspection items submitted to date!
Save Time
Conduct inspections, submit photos and add comments all from your mobile device. With less to enter and data automatically saved in Fleetio, you'll save loads of time over traditional paper processes without costly added hardware.
Be Compliant
Schedule vehicles for inspections and alert drivers when inspections are due. Inspection history is accessible through Fleetio Go at anytime, ensuring drivers can produce necessary reports for law enforcement.
Address Issues Immediately
Customize notifications and take action instantly when inspections criteria fail. Instead of waiting for paper forms to cross their desks, administrators are alerted to issues promptly and your vehicles can get back on the road faster.
Eliminate paperwork and stay compliant
Unlike paper-based forms, electronic inspection reports are accessible anytime, anywhere with Fleetio, even in areas without internet connection.
Build custom forms or choose from a template (DOT, MOT, etc.)
Address issues immediately with automated failure workflows
Track work completed and maintain accountability
Access and submit forms offline
Learn More
Quickly resolve issues
Use our digital vehicle inspection software to drive efficiency and maximize uptime with an end-to-end issue management system.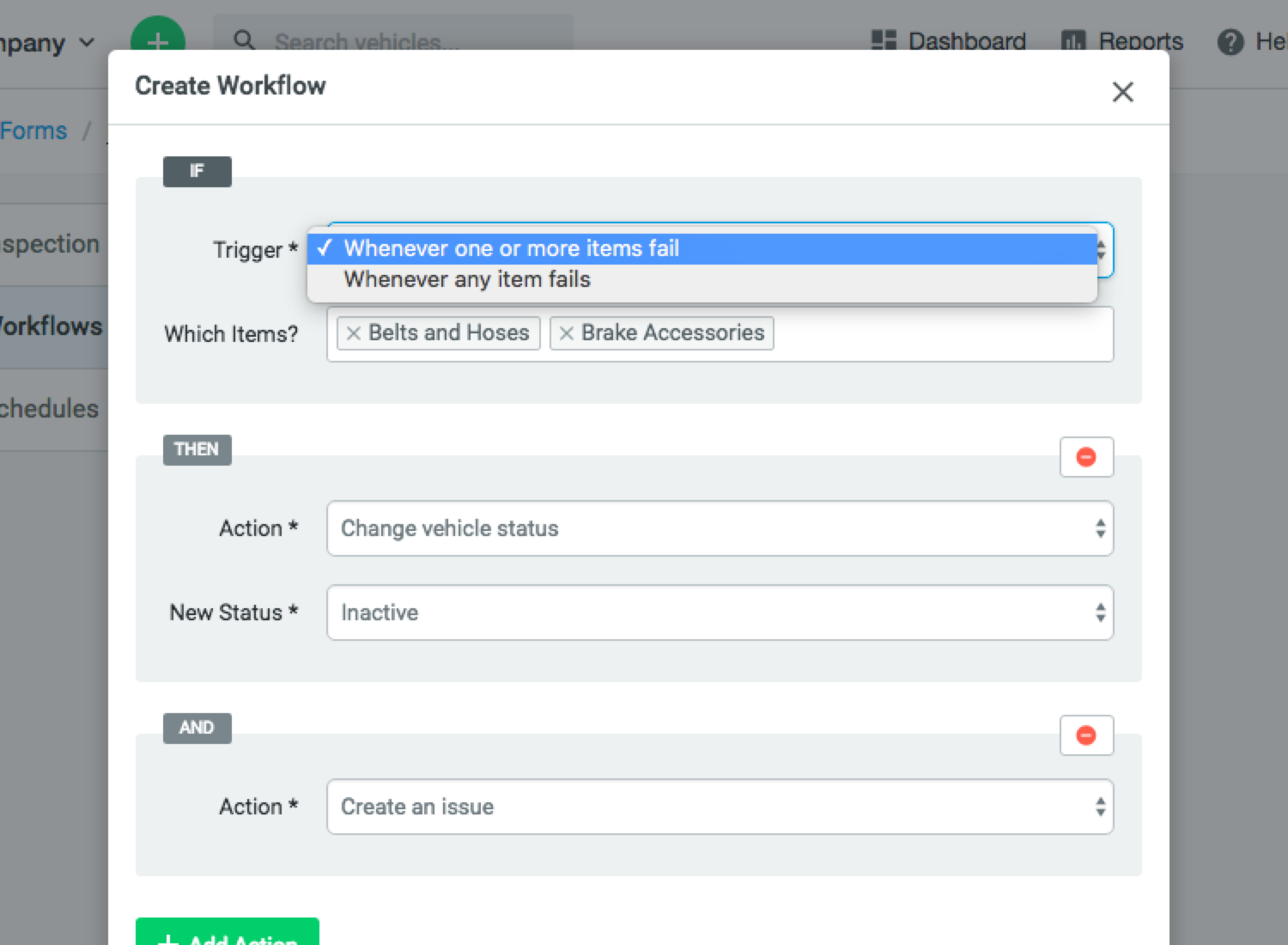 Mobile defect and automated issue reporting
Add Issues to Work Orders and assign to mechanics
Due date management and overdue notifications
Learn More
Complete maintenance workflows with work orders
Plan, schedule and track detailed maintenance tasks and costs.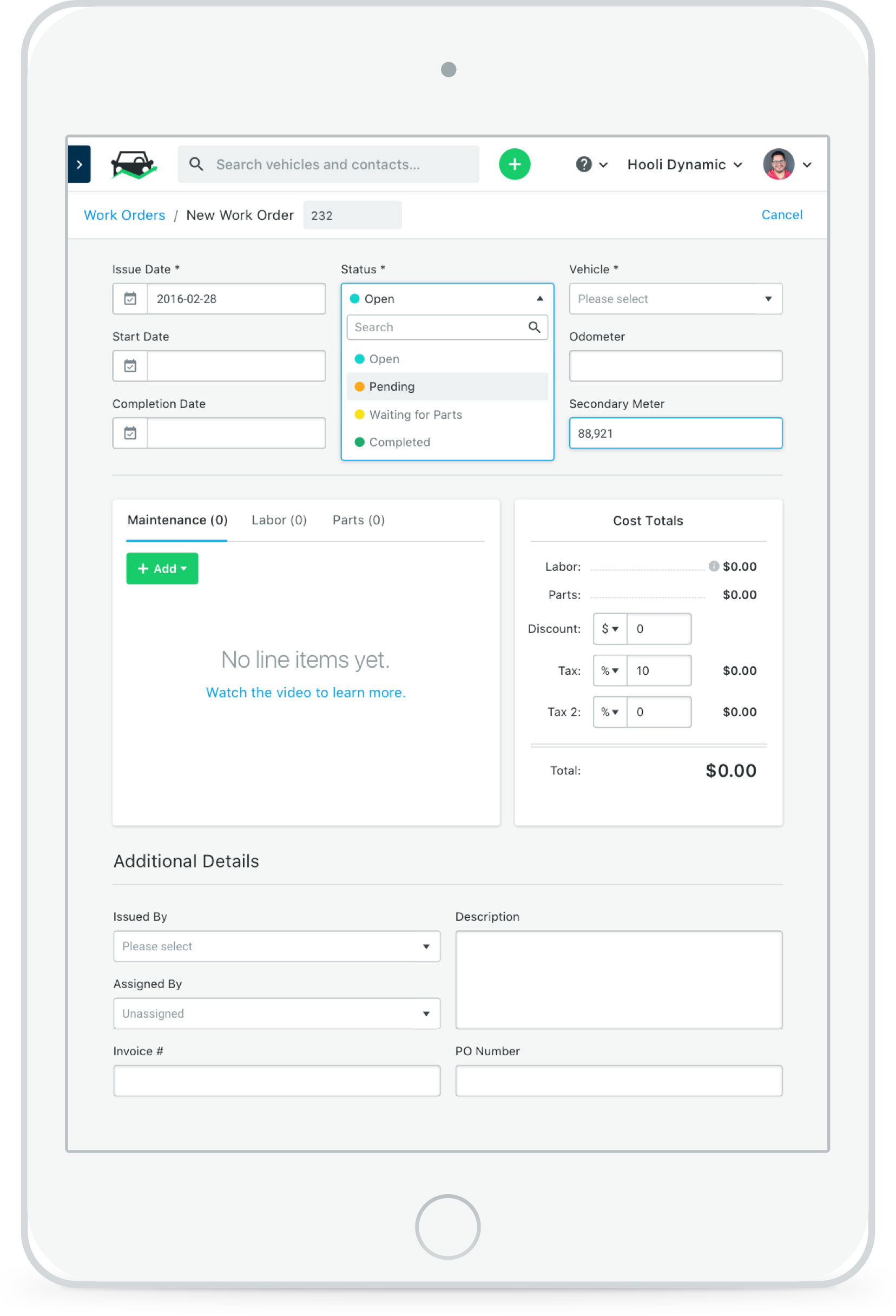 Create from reported issues and failed inspections
Track work completed and parts used
Understand detailed cost of service
Learn More
Ensure inspection integrity
Track the GPS location of every inspection item on a form, alerting you to potential untrustworthy submissions.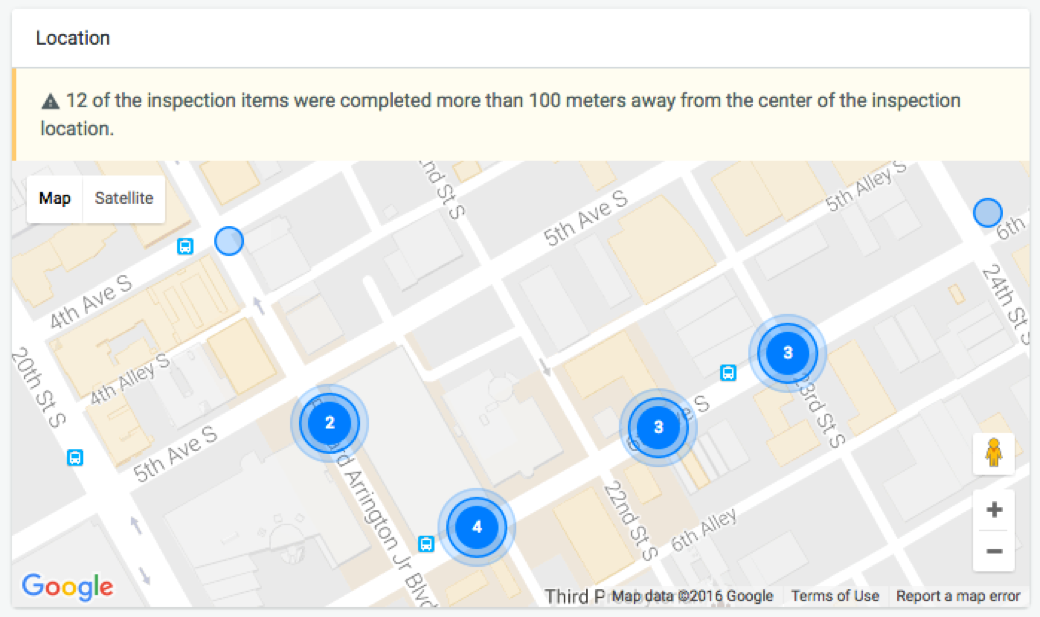 Get instant alerts
Customize proximity and distance and adjust thresholds
See GPS location for every inspection item
Learn More
Get actionable fleet reports
Get a better picture of overall vehicle health and performance trends.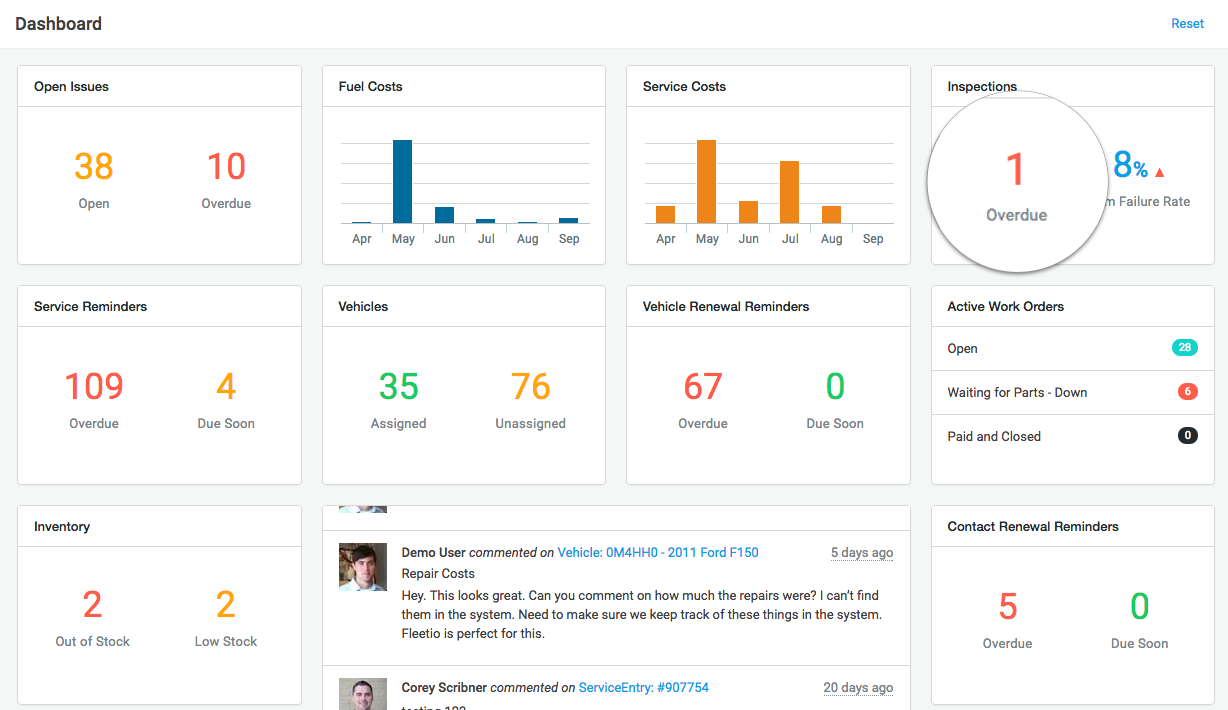 Increase visibility into failed items and issues
Track asset reliability & durability
View cost data in real time
Learn More