Many fleets will put off PM tasks until they are absolutely necessary as a means of cost control. But what if a few hundred dollars of preemptive costs could save you thousands in an asset's lifespan?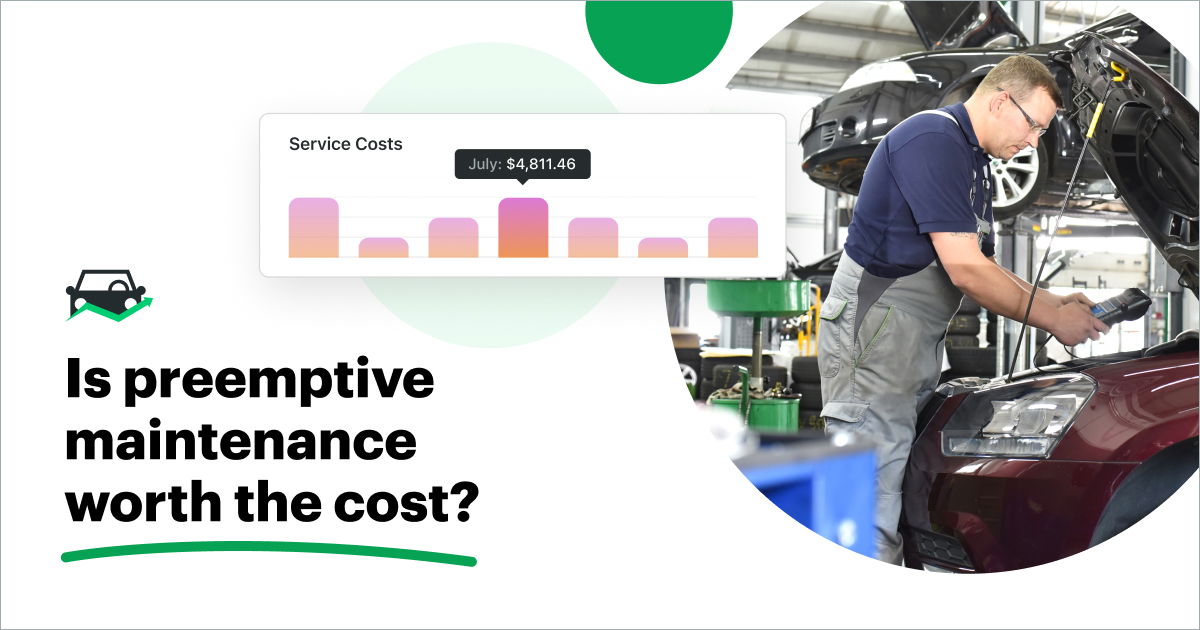 Preventive maintenance is an assumption every fleet manager should make – vehicles need regular service to stay operational, so it's natural to set timelines that align with OEM recommendations for regular repairs and estimate costs based on those regular services. But when it comes to gauging the right time to service your vehicle, erring on the side of caution with more frequent maintenance can outweigh a more liberal timeline that falls on the end of a recommended service window, even if the service seems ultimately unnecessary.
James Shelton, technical field support manager for Jiffy Lube, says that the overall benefit of thinking ahead on PM far exceeds the potential costs that you could incur waiting for overgenerous maintenance timelines to come along.
"I've even worked with fleets that, whether their trucks needed tires or not, they just have a company policy: At — and I'll just throw a number out — 40,000 miles, this vehicle is getting new tires," James said. "Or at 40,000 miles, we're doing the brakes, whether it needs it or not. You know, the manufacturer says that you need to change the transmission fluid at 100,000 miles; we're gonna do it at 50,000. And what a lot of these fleets find out is: Sure, you have a little bit of upfront cost, but you never have a transmission issue, or they never have an axle issue, or they never have a flat tire, or their number of flat tires is reduced."
Using James' example, let's take the cost of replacing tires preemptively at 40,000 miles versus riding out their recommended lifespan. Michelin recommends replacing their tires between five to 10 years and guarantees them up to 70,000 miles. For a 2020 Ford F150 Super Cab using Michelin Defender LTX M/S 20 inch tires, the cost of replacing a whole set one time about halfway through during the truck's lifecycle would be around $1000, not including labor.
Compare that with the repairs on a severe blowout on the road at around 50,000 miles. Once you factor in two new tires at $500, an axle shaft replacement between $518 and $580, a wheel replacement between $1,366 and $1,374, and whatever the cost would be for a tow truck, you've already far exceeded the single grand you would be out for a new set of tires – and that's not accounting for the productivity lost with unplanned downtime. While having brand new tires doesn't guarantee your vehicles will be impervious to potholes, it does mean that there's less of a chance that they'll incur catastrophic damage while out on the road.
Let's look at another example with a steeper price incline from proactive to reactive in a shorter period of time. Kelley Blue Book estimates that the cost of a transmission fluid change in a 2020 Ford F150 Super Cab is somewhere between $254 and $298. Assuming a fleet follows the General Services Administration's replacement recommendations and cycles light duty 4x4s at around 65,000, that would mean the truck receives one single transmission fluid change at 60,000 miles during its tenure with a fleet, based on OEM standards.
A fleet manager could easily decide that since the vehicle is being cycled out in 5,000 miles anyway, they'll just wait until it's time to service the truck to sell to worry about the transmission fluid. But if during that time period something did happen to the transmission that required a replacement, an average outsourced transmission service on a 2020 Ford F150 Super Cab is estimated to cost anywhere between $5,946 and $6,396 for parts and labor – over 20 times the cost of a simple fluid change. That would immediately increase the vehicle's total cost of ownership and cause the fleet to lose value on the sale of the vehicle when it comes time to be replaced.
Obviously, costs will vary from fleet to fleet depending on where they get their tires, or whether they handle their maintenance in-house or partner with for third-party repairs, but the general takeaway is that it is far more cost effective to invest in strict PM than it is to respond to heavy repairs. You'll want to determine what the appropriate PM schedules are for your fleet, based on your vehicle usage, maintenance arrangements, and OEM recommendations for your fleet vehicles.
---
Want an easier way to schedule your PM timelines? Try out Fleetio's automated PM schedules and service reminders in a free trial, or book a guided tour of the platform to see just how easy maintenance can be.