The best construction tool tracking systems help you maintain real-time visibility into tool location, inventory and assignments. Leveraging a mobile tracking solution improves efficiency and promotes accountability.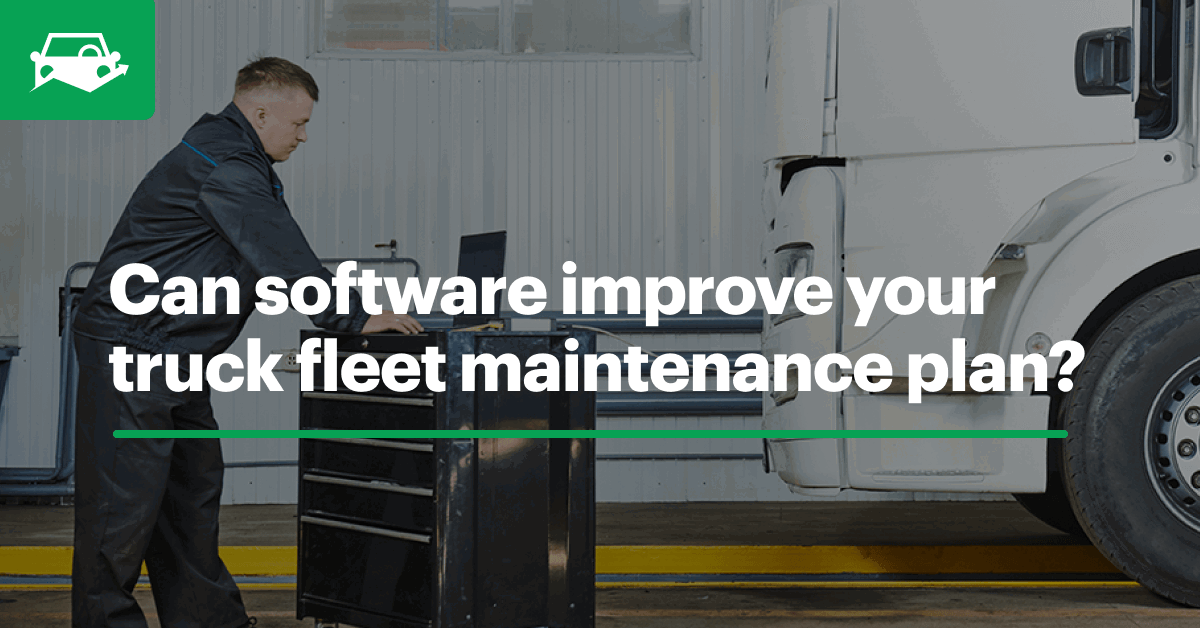 The Importance of Construction Tool Tracking
With the amount of small equipment and power tools on a jobsite, construction tool tracking systems are a necessity. Leveraging a solution that allows you to track both heavy construction equipment, like cranes and diggers, as well as small construction tools, like drills and jackhammers, centralizes your data and maximizes efficiency.
Many fleet managers still use paper and outdated systems to track tool assignments, if any at all. These inefficient methods are often unorganized and can't provide real time visibility.
A fleet tracking app provides a real-time view of your tools and equipment. Managers can track tool assignments and location in real time to keep team members accountable and automate inventory counts.
1. Increase Accountability With Construction Tool Assignments
With so many tools on a construction site, it can be a huge challenge to track tool usage. If you're managing tools and equipment across multiple sites, you can run into even larger issues if you don't have a way to easily monitor usage.
Assigning tools to individual operators is one of the easiest ways to keep track of your tools, but communicating assignments can be challenging if you're relying on paper or word-of-mouth. When managing a widely dispersed team, you need a way to instantly communicate tool assignments to each member of your team.
A web-based construction tool tracking software allows managers to create and edit schedules for tool assignments in software. Team members are instantly informed of assignments via mobile app.
Leveraging software to manage construction tool assignments keeps your team in sync and allows users to easily view which tools are in-use, available or out of service. Having a real time view of tool assignments helps avoid confusion on the construction site.
Tool assignments also empower your team to be accountable for their tools. When a tool is lost or damaged, you can easily view who used it last and act accordingly. With tool assignments, team members are more likely to keep track of their tools and ensure they stay in good condition.
2. Maintain Accurate Inventory Counts
The number of tools and small equipment you manage can range widely, but one thing is certain: trying to manually track inventory often results in inaccuracies.
Construction tool tracking software takes the guesswork out of the equation by automating inventory counts. Storing tool details in centralized software allows you to maintain an accurate, organized inventory count.
Managers can track value, location, status and other information in their software's configurable dashboard. This ensures that even when you aren't physically at the jobsite, you can stay informed of any tool status changes and access all asset information in an instant.
To keep records up to date, managers can easily edit values and tool details in their software. When you acquire new tools or replace old ones, you can quickly add or remove tools from your system.
Using software also makes it easy to ensure no tools go missing. Managers can compare physical counts to the numbers in their tool management software to ensure all tools are accounted for and quickly identify any missing tools down to the barcode.
3. Leverage a Mobile App to Streamline Construction Tool Checkouts
Time management is essential on a construction site. To stay on schedule and maximize productivity, your team needs a simple tool checkout process.
The best construction tool tracking software enables your team to check-out tools quickly with a mobile app. Users can view tool availability, quickly assign tools to themselves and begin their workday.
Choosing a tool tracking software that syncs with a mobile app eliminates the need for expensive, cumbersome barcode scanners. Instead, operators can scan equipment tags, barcodes, QR codes or Near Field Communication (NFC) tags or stickers with their mobile device.
Implementing a tool checkout system ensures your team keeps tools and equipment organized and returns tools after each use. Not only does this help you maintain an accurate inventory count, but it also informs other users when certain tools are free to use, streamlining communication and increasing productivity.
[![construction-tool-cta](https://marketing-cdn.fleetio.com/images/blog/construction-tool-cta.png)](/pricing)
4. Track Past and Current Tool Usage Across Multiple Locations
As we've mentioned, without real-time visibility into tool location and usage, managers are often burdened with tracking down missing equipment or sorting out information on outdated spreadsheets. This isn't just frustrating—these issues also take time out of your (already) busy day.
Construction tool tracking software ensures you know exactly where your tools are, what condition they're in and how they are being used. Whether you're managing one or many job sites, a bird's eye view of real-time tool use is invaluable.
In addition to real-time data, the most powerful construction tool tracking solutions maintain a complete record of historical equipment and tool data. Having a comprehensive view of past tool usage provides critical insight to help you manage and improve operations.
---
Fleetio helps you track all of your assets—from yellow iron to small tools and equipment! Start your free trial or request a demo today.