When trying to find the right solutions for your fleet, it can be frustrating to sift through all the available products — even more so when it comes time to actually talk to the sales team about what the product can and can't do. To get clear answers and better understand if a product is right for your fleet, determine your business goals so you can ask the right questions and cut through the tech jargon.
Too Many Solutions, Not Enough Time
There's only so much time in a day and if you're managing a fleet, it's basically no time. That's one of the reasons fleet management solutions are more prolific than ever. Fleet management software (FMS) and other fleet technologies, including maintenance software, GPS and telematics, are meant to ease the fleet manager's burden by improving fleet efficiencies, making task and workflow automation possible and allowing DTC alerts to reach you in real time from vehicles across the country.
Of course, not all the fleet solutions available are going to be able to do the same thing. The aforementioned solutions are different types of technologies, though there may be overlap in some products. Additionally, these solutions can work together with each other and/or other business solutions through integrations and application programming interfaces (APIs) to provide more robust data collection and tighter operational management. But how do you figure out what's right for your fleet and business?
Before you even start looking, make a list of short and long term goals for your fleet, including how those goals will impact the overall business. The latter will be significant when communicating your findings with stakeholders. Some goals you may be shooting for are:
Reduction in fleet expenses
Reduction in fleet downtime
Reduction in repairs — moving from reactive to proactive
Improvement in budgetary adherence
Improvement in compliance
Improvement in employee accountability and retention
Once you have your goals defined, map out what meeting those goals might look like. For instance, a reduction in fleet expenses could mean better tracking and monitoring of fuel, maintenance and repairs, driver behavior and asset procurement and replacement cycles. Norma Block, CEO, Barmac Contracting, explains: "We really set out on a path to get to that point where we change from a business that just fixes things — we just reacted, reacted, reacted — to being a company that actually starts being proactive and predicting and preventing things. And […] I can't even predict the amount of years that [our FMS] has put us ahead of the game to getting to that final goal."
How You Ask Questions is as Important as What You Ask
So you've set your goals within fleet and the business. You have a good idea about how to achieve these goals — it's okay if the path to achievement isn't 100 percent fully fleshed out yet. You've researched a bit, looked at the features and functionality of a few solutions, maybe asked employees and peers in the industry, and now you're ready to reach out to a few solutions you think might be a good fit. The hope is that in talking to these providers, you'll come away from the conversation more informed about the product and its capabilities, as well as what onboarding, support and pricing looks like.
Unfortunately, this isn't always the case. Sometimes answers can be vague, unclear or jargon-heavy or, worse, you can come away thinking the product does something that it doesn't. "You start speaking to companies, and […] you're like, 'Okay, is this [product] going to give me [X feature]?' and you hear, 'Yes, it is,'" explains Norma. "Then down the road, they're like, 'Oh, well, we told you that the blah blah blah didn't work with the blah blah blah,' and you're like, 'How the heck was I supposed to know that?'" You should be able to easily understand what providers offer and what their solutions can and cannot do so you can make informed decisions. Providers work for you, not the other way around.
One way to help get clear answers is to ask close-ended questions — at least initially — and request that you be able to follow up on those questions later rather than getting a, "Yes, but," or "No, but," as these types of lead-ons could cause confusion. It's best to get a clear cut yes or no before diving into the specifics. While too many 'no's could be problematic, you can always ask if and when the product will have this capability. The provider could have features you're looking for slated for production soon, or they could implement changes regularly based on customer feedback. If the provider doesn't intend to add the feature to the product or doesn't plan to have it done within your needed timeframe, they may not be the provider for you.
In addition to asking goal-related questions, be sure to ask about the product's:
Ease of implementation and use
Training and support
Scalability
Integration and API capabilities
Return on investment
Platform uptime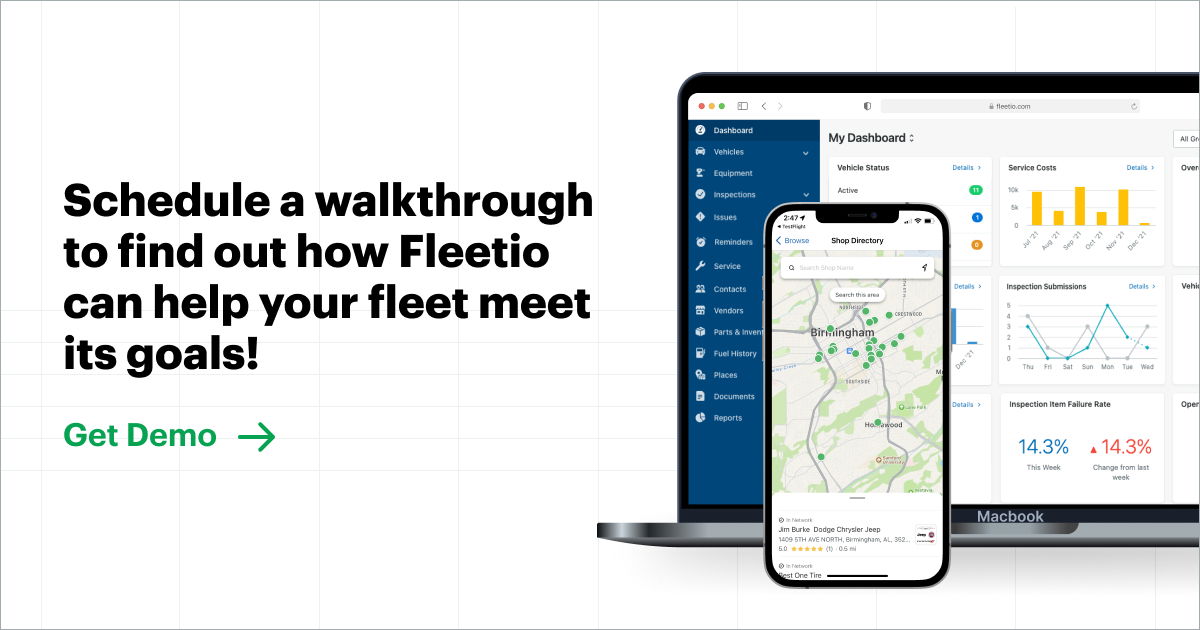 Feel Empowered to Take Charge
When working through demos and sales calls with your chosen handful of providers, you can expect to be asked a lot of questions — usually at the beginning of the conversation — regarding your needs. This allows providers to better personalize the demo to your fleet's goals, but that doesn't mean everything you've outlined in your goals will be covered automatically. If this is the case, speak up. Remember, the product you're purchasing should improve fleet efficiencies across the board, so don't settle for less.
Furthermore, if you don't understand something — either because it's too technical, it wasn't explained well enough, whatever the case may be — have the provider repeat it as many times and in as many ways as it takes to ensure that there is total clarity. Determine and make a list of fleet and related business goals, ask close-ended questions and follow-ups, get clarity as needed and, again, don't settle for less than what you need.
---
Find out how Fleetio can help you meet your fleet's goals. Start your free trial or request a personalized demo today!