Fleet management software helps facilitate the management process and improve operations through data collection, workflow automation and asset accountability.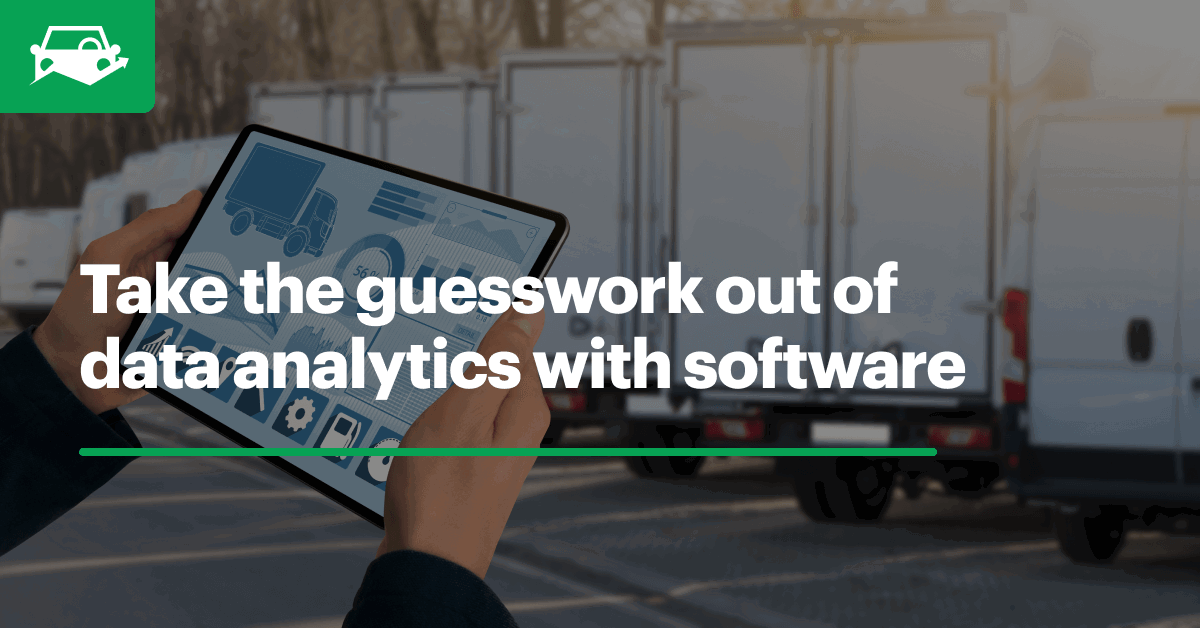 Diversity in Fleet Management Needs
Fleet management is about more than just keeping up with the daily location and performance of vehicles; it can also include managing tools, parts, equipment, expenses and employees. In some fleets, management responsibilities may be distributed to more than one person, increasing the need for communication and data transparency. Businesses with multiple locations that perform in-house maintenance and repairs, and at which vehicles from any of their locations can be serviced, also have an increased need for data transparency and communication.
While fleets are diverse in their needs and management styles, one thing remains consistent: the need for fleet data reporting. Regardless of fleet size and industry, data reporting is essential in making sure every aspect of your fleet is running efficiently and cost-effectively. With so many moving pieces in fleet management, the easiest way to record data is with a comprehensive fleet management software (FMS).
Importance of Data Collection and Reporting
Data collection provides a historical look at your fleet operations. The more historical data you accumulate, the better the insights into your overall fleet health and performance. A substantial buildup of historical data enables you to calculate future projections, helping with budgeting, vehicle replacement analyses and more. Depending on what types of data you collect, historical data can be used to diagnose:
Recurring Issues: Whether you're tracking vehicles, equipment or tools, historical data can show expense per asset, high-maintenance/high-fail items, asset use and location and more. With this data, you can see how much each asset is costing you to determine an optimal replacement cycle to increase your return on investment (ROI). Additionally, you can adjust preventive maintenance (PM) schedules and inspections to reduce maintenance and repair expenses and get a better idea of inventory needs and time spent on jobsites.
Budgetary Discrepancies: With historical data, you can find out which fleet operations are costing the most and where your actual dollars are being spent vs. what was budgeted.
Fuel Overspend/Misuse: Fuel is one of the largest fleet expenses, and one of the easiest to inflate—whether through vehicle performance, driver behavior, general mismanagement or theft. Accumulating historical fuel data gives you a better idea of where fuel spend is going so you can resolve potential issues or behaviors.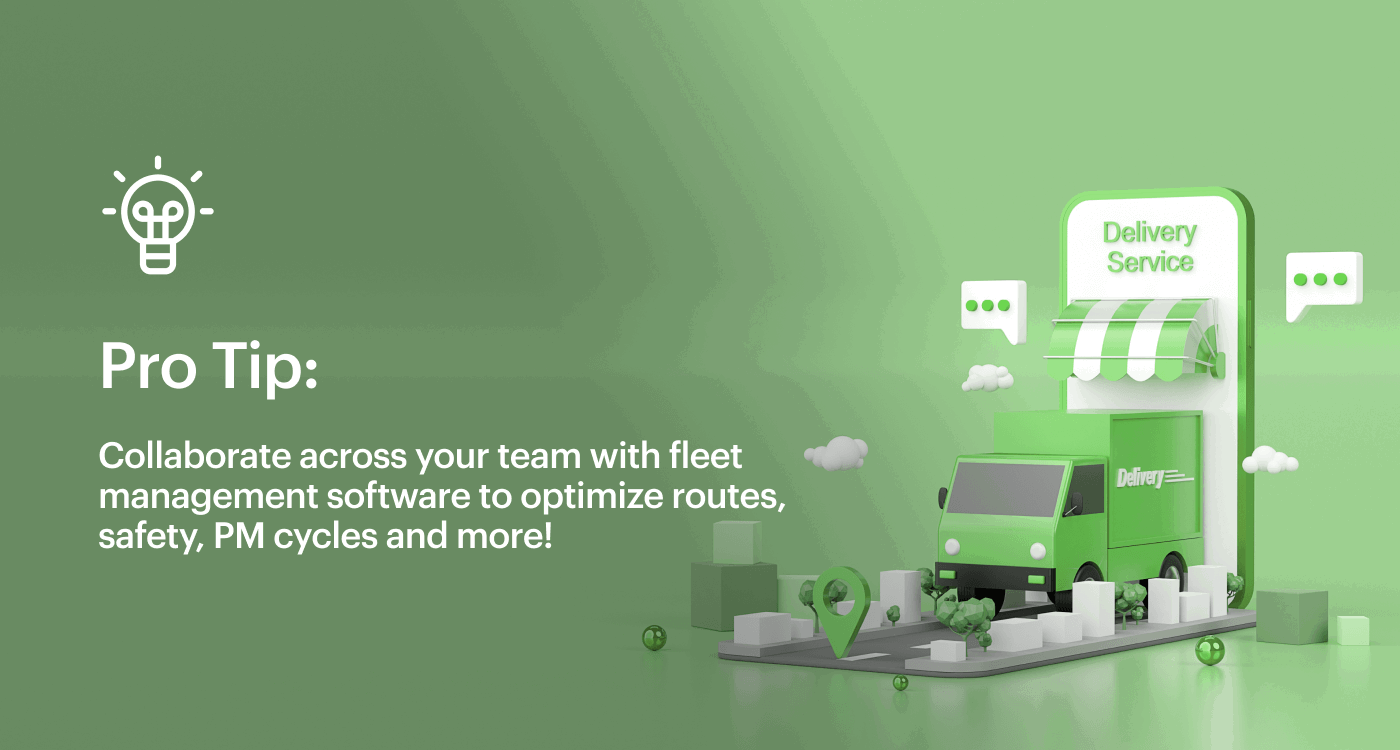 Although not all fleets need to collect all the same data to improve efficiency, there are a few key tasks for which data collection needs are nearly universal: maintenance and fuel tracking and asset assignments. Vehicle maintenance reporting helps reduce maintenance and repair costs and can help you identify warrantable and defective parts so you're not unnecessarily overspending. As previously mentioned, fuel tracking offers insights into overspend and misuse, the former of which can help in determining the necessity of vehicle replacement.
Collecting asset assignment data allows for more accountability across your fleet. This data can help mitigate tool and equipment loss and/or theft and inappropriate asset use, as well as increase tool and small equipment inventory control. Depending on what telematics solutions you use, you can also see hours of operation for certain equipment, which allows for better PM scheduling.
Simplifying Data Analytics
While collecting more data offers better insights, large amounts of data collection across fleet assets can be frustrating to sift through and hard to analyze. Even the most comprehensive collection of data is useless without the ability to make sense of and act on it to increase efficiency—that's one reason FMS is becoming increasingly popular among fleets of all sizes and industries. FMS categorizes all the data you input and turns it into a report offering information you can act on, or actionable data.
If you're working with multiple fleet solutions that silo data, you may be missing key information that can increase uptime and boost productivity. A well-rounded FMS offers integrations and an open application programming interface (API), allowing you to store all your fleet data in one location for easy access and reporting. Centralizing fleet data also paints a clearer, fuller picture of fleet operations, and allows you to view all your information on one customizable dashboard vs. comparing all your collected data by jumping between multiple solutions and dashboards.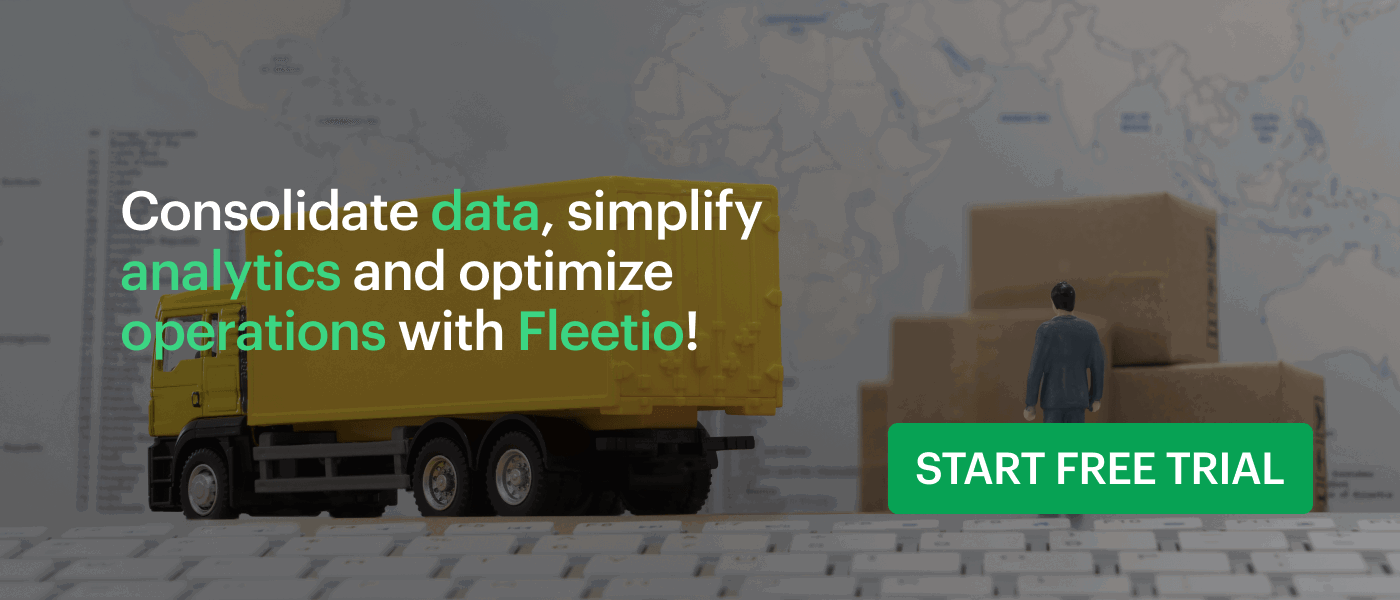 Additional Benefits of FMS
While FMS is presented as a solution to track and capture fleet asset data, there are additional employee benefits. For example: because FMS allows for workflow automation, fleet managers are able to give more attention to tasks outside of asset management, such as workforce management, strengthening safety and training materials and more.
Likewise, a robust FMS can improve employee experience by offering a one-application solution with a single-sign-on (SSO) feature, leading to faster software adoption and reduced distracted driving. Implementing an easy to use FMS can also reduce new technology anxiety in current employees and increase onboarding efficiency for new hires. According to Commercial Carrier Journal, app overload "is a prime driver of inefficiency and poor productivity. Studies estimate that it takes 20 minutes to get back into the groove after being distracted or sidetracked. Further, studies show that app-switching wastes more than an hour a day, which adds up to more than a month of workdays per year."[1]
A properly adopted FMS can help reduce employee stress and anxiety; such features as workflow automation and digital data collection allow anyone involved in daily fleet operations to know what needs to be done and when. Eliminating guesswork and minimizing activities tangentially related to the assigned job frees employees to focus on priority tasks. Proper implementation and adoption of a robust, easy to use FMS leads to increased efficiency across your fleet—for both assets and employees.
---
Find out how Fleetio can help streamline fleet management and improve operations. Start your free trial or request a demo of Fleetio today!
Sources