When fleet managers think about potential threats to their bottom line, external forces often come first to mind. That's completely understandable when you consider how wildly fuel prices have fluctuated in recent months and how continuing supply chain bottlenecks have elevated the cost of parts.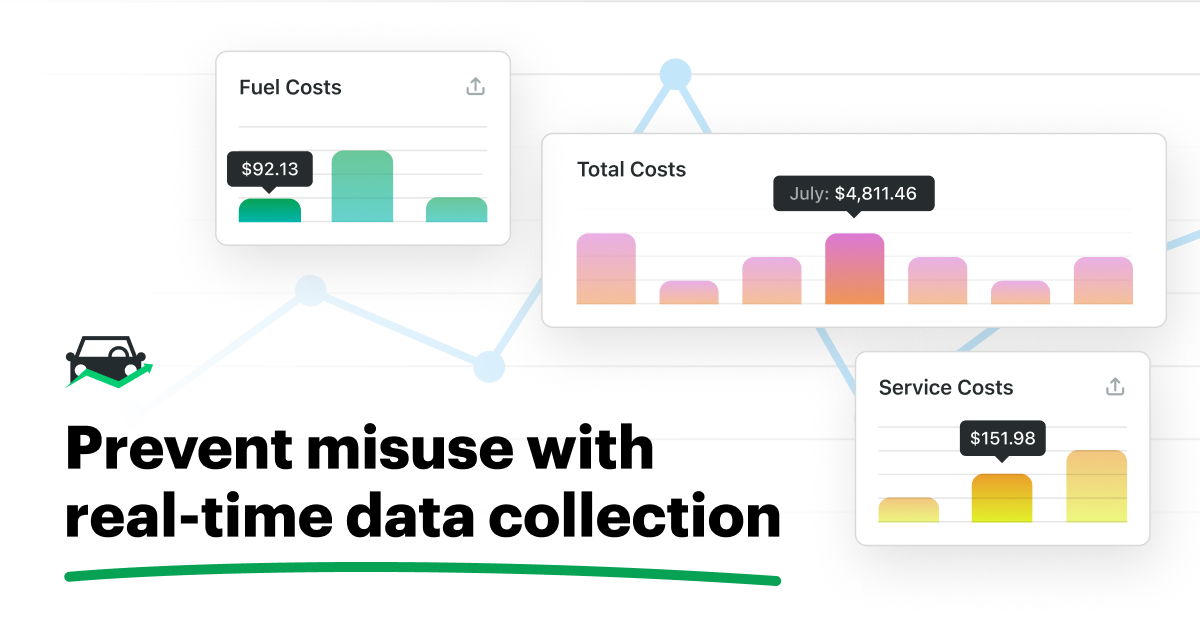 But oftentimes, fleets are undermined from within. Unauthorized vehicle usage can cost organizations thousands if not millions in added fuel, maintenance, and liability-related expenses, but commonly goes undetected. That's because, without proper visibility over their vehicles, most fleet managers don't have the time or means to audit their assets for signs of suspicious activity.
Fortunately, telematics devices offer a solution to this pernicious problem. We'll be going over how fleet telematics can be leveraged to monitor for vehicular misuse in this blog post.
Telematics 101
Let's begin with a quick primer on what telematics devices are and how they function. In a nutshell, telematics devices are instruments installed into a vehicle that allow data to be transmitted, received and recorded. You can think of them as a black box for your vehicles.
While different units are capable of capturing different kinds of information, telematics devices typically log data related to speed, idling, vehicle location, fuel consumption, harsh acceleration, sudden braking and general diagnostics. Once these metrics are collected and wirelessly transmitted via cellular connectivity, authorized users can review them via device-compatible software.
Curbing Unauthorized Vehicle Usage with Telematics
Thanks to telematics, fleet managers can keep a watchful eye over how their vehicles are being used in the field while focusing on their myriad of other responsibilities. To do so, users can configure their telematics system to issue an automatic alert whenever atypical behavior is observed.
For example, if an asset is detected somewhere it shouldn't be, specified users will receive a notification listing vehicle location, driving behavior, and general diagnostic information. From there, the recipient can contact the driver of that vehicle to determine if the situation is explainable within context or deliberate misuse of company property.
Telematics can also be used to detect when a vehicle is used outside of work hours. As soon as a vehicle's engine is ignited, a ping is sent from its telematics device. As with the prior example, this can trigger an alert that fleet managers can immediately respond to.
By providing fleet managers with real-time visibility over their assets, telematics for fleet management make cracking down on unauthorized vehicle usage a simple matter.
Integrating Telematics with Fleet Management Software
Telematics become an even more effective tool for fleets when they are used in conjunction with integrated fleet solutions. By automatically feeding their telematics information into the fleet tracking app they already live in, organizations can automate their data collection while attaining a comprehensive view of their vehicles' statuses at any given moment.
Because drivers are constantly on the road or in the middle of a job, they can only access their fleet app to update odometer readings when they have a free moment. But with telematics, odometer readings are refreshed automatically, ensuring up-to-date information is on the record even when a post-trip DVIR has yet to be submitted.
Additionally, telematics-integrated fleet management systems make creating work orders easier. Diagnostic information collected from a telematics device can easily be copied when creating a work order to provide the assigned technician all the information they need to get to work.


Looking to better manage your fleet with both telematics and software? Fleetio boasts dozens of integrations with leading GPS and telematics providers. Learn more by starting a free trial or requesting a demo today!