When managing thousands of assets and drivers, it can seem almost impossible to optimize utilization.
Fleetio seamlessly integrates all aspects of fleet management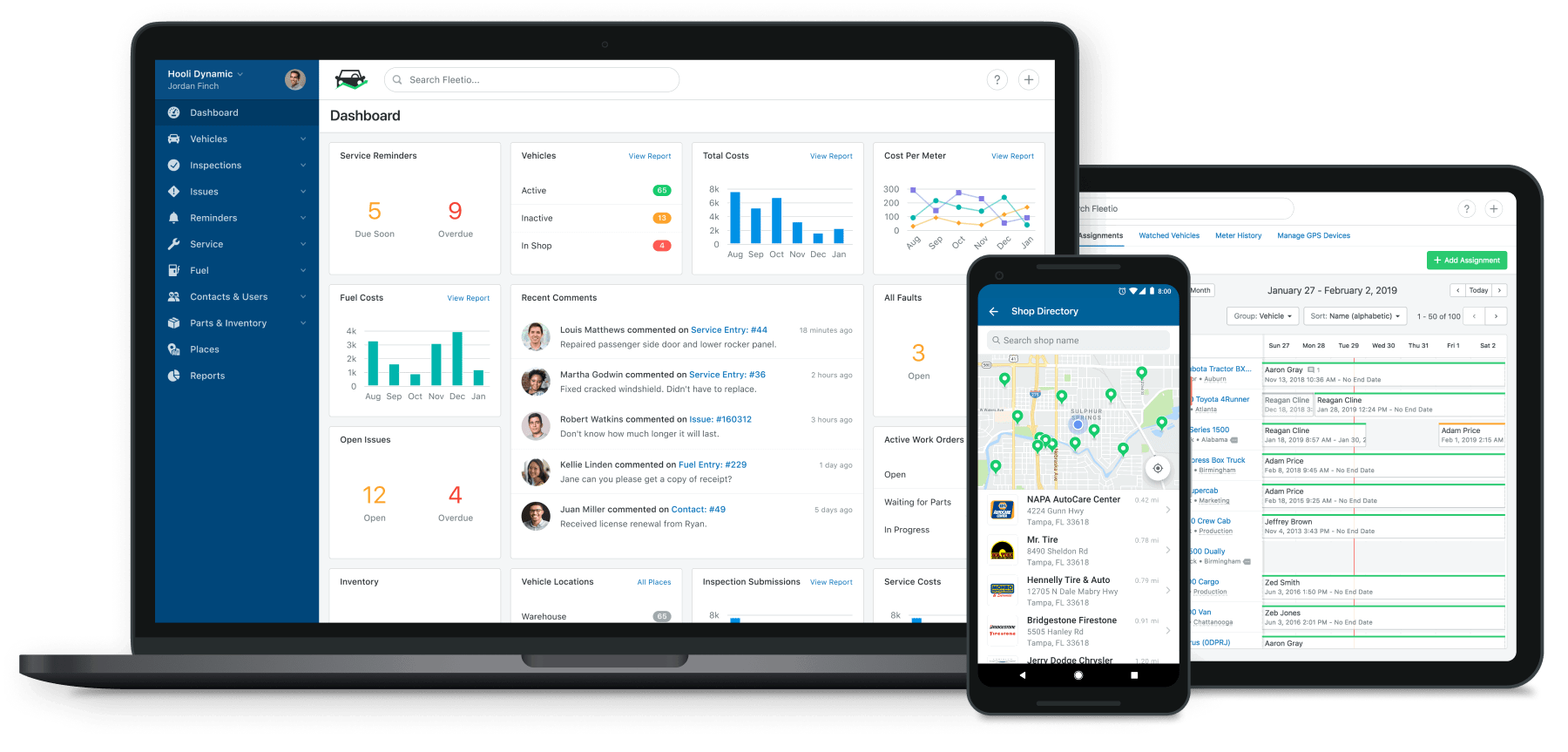 Avoid information overload
Made data actionable
Scale up as your enterprise fleet grows
Make data-driven decisions
Make informed fleet decisions using real-time data. Dig deep into your fleet's fuel efficiency, total cost of operation, cost per mile and more. Take advantage of robust, segmented reporting to evaluate different areas of your business.
Improve productivity
Streamline your enterprise fleet's processes and let Fleetio automate manual tasks for you. Our software automatically calculates metrics and immediately notifies the correct parties about vehicle issues, low inventory quantities and much more.
Integrate all business systems
Our software is fully customizable to the unique needs of your enterprise fleet. Fleetio's open API allows enterprise fleets to leverage fleet management data in other business systems and streamline processes and reporting across the organization.
Schedule and predict maintenance tasks
Stay on top of PM tasks with scheduling and predictive service reminders.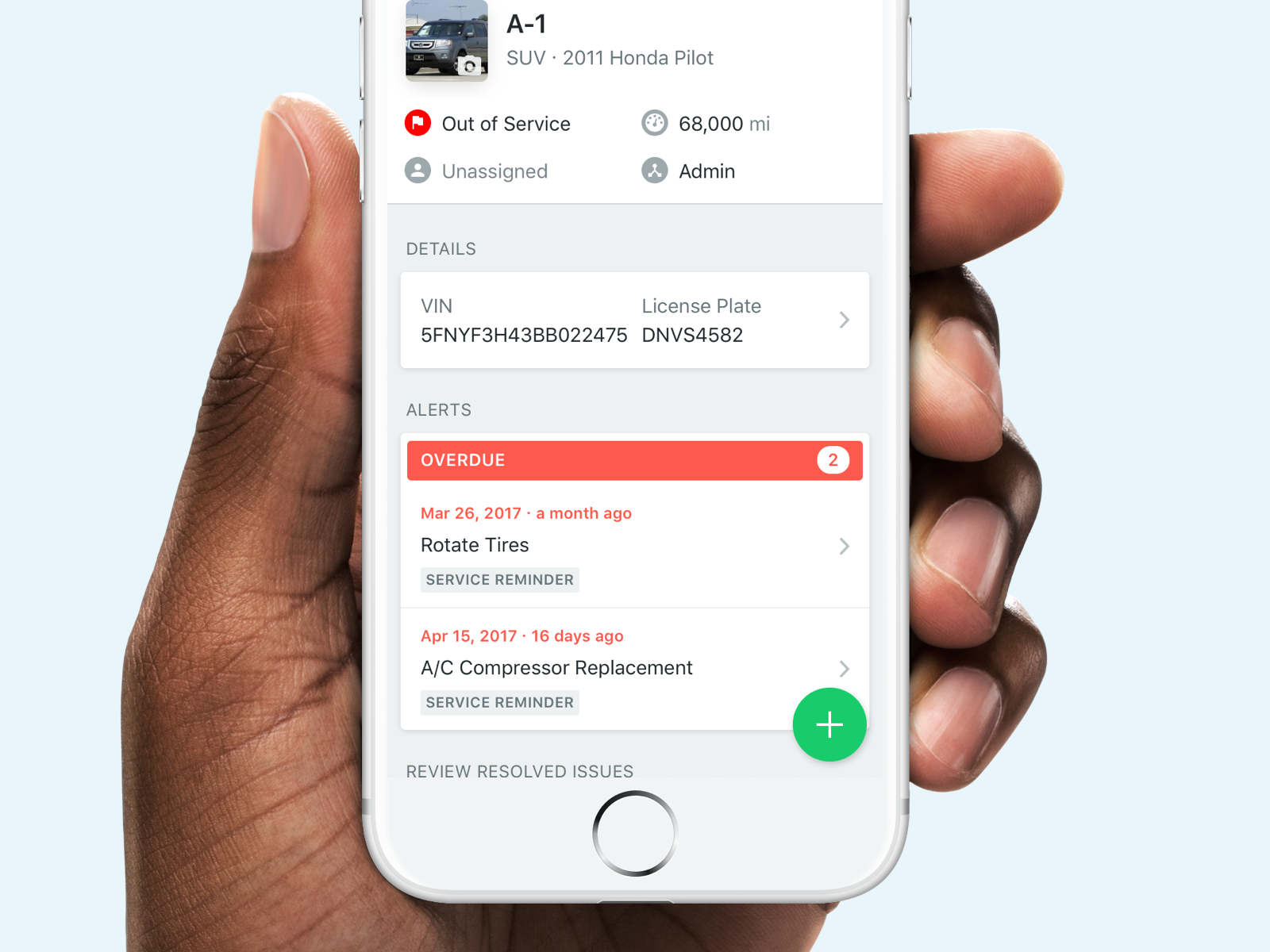 Create service schedules and reminders
Predict due dates based on usage
Set meter and time intervals and due soon thresholds
Learn More
Quickly inspect assets and resolve issues
Ensure the safety and compliance of your fleet with a modern, electronic alternative to paper-based vehicle inspection forms and an end-to-end issue management system.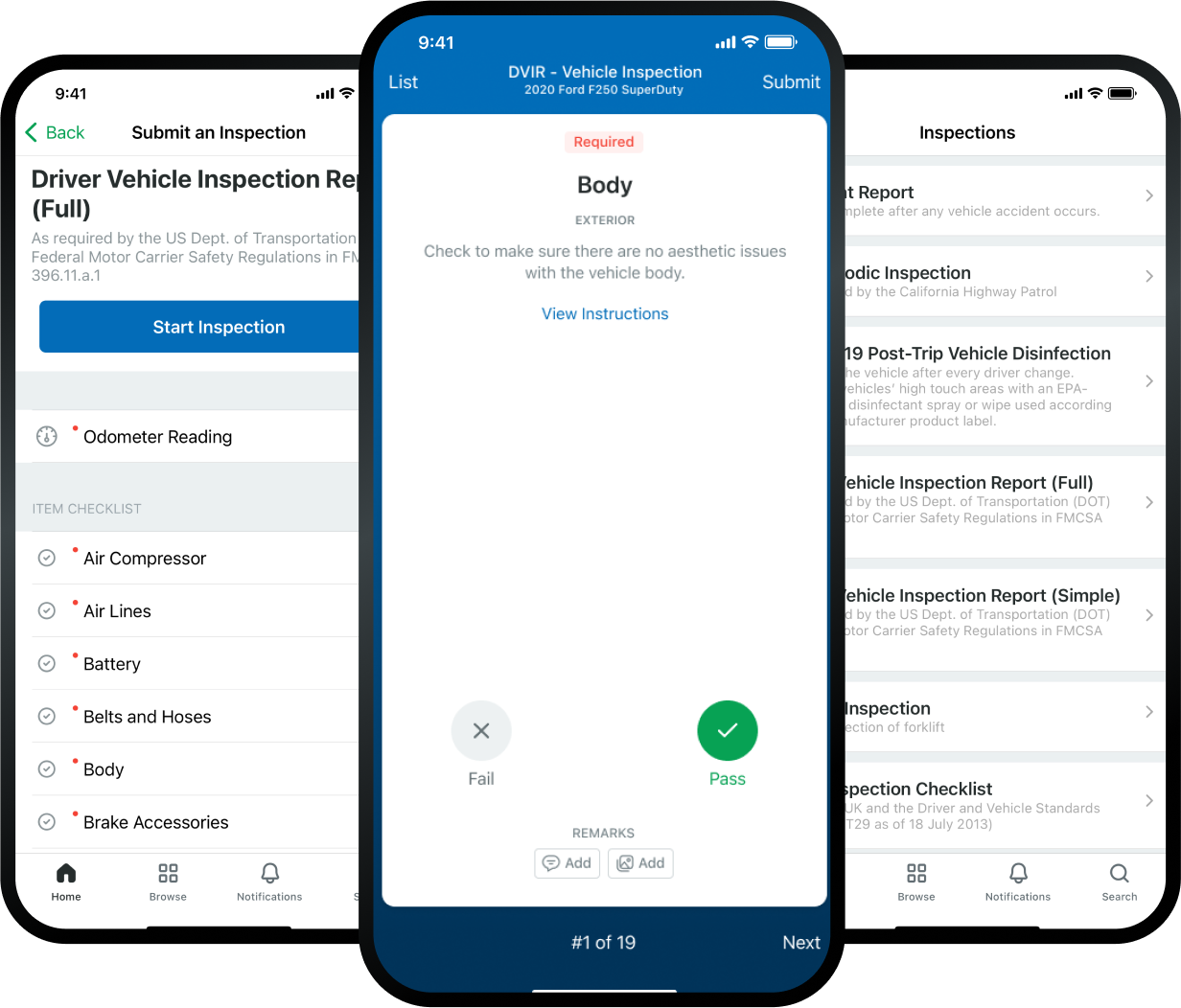 Eliminate paperwork and address issues immediately
Create tailored forms & checklists
Track work completed, automate issue reporting and maintain accountability
Learn More
Manage parts inventory
Track fleet parts and supplies across multiple storage locations with ease.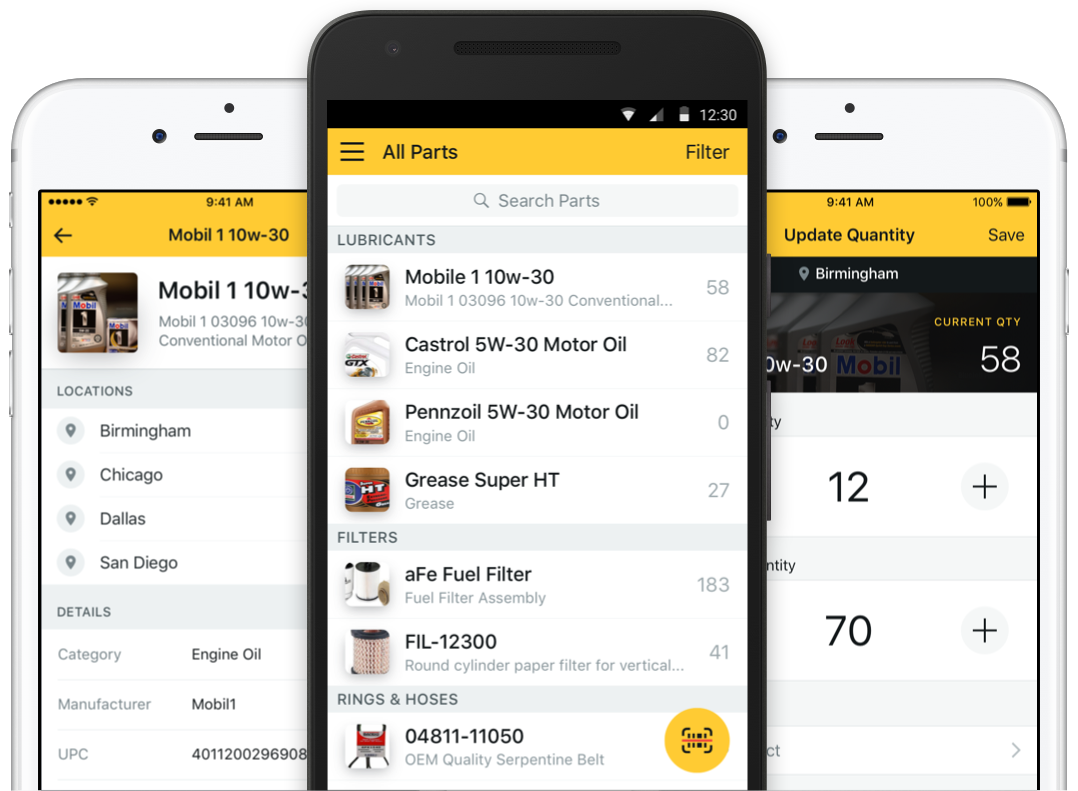 Access parts by simply scanning a barcode
Update quantities in seconds using a smartphone
Track parts usage to improve maintenance quality
Learn More
Improve fuel efficiency and reduce costs
Unlock fuel trend insight, spot deficiencies and optimize vehicle allocation.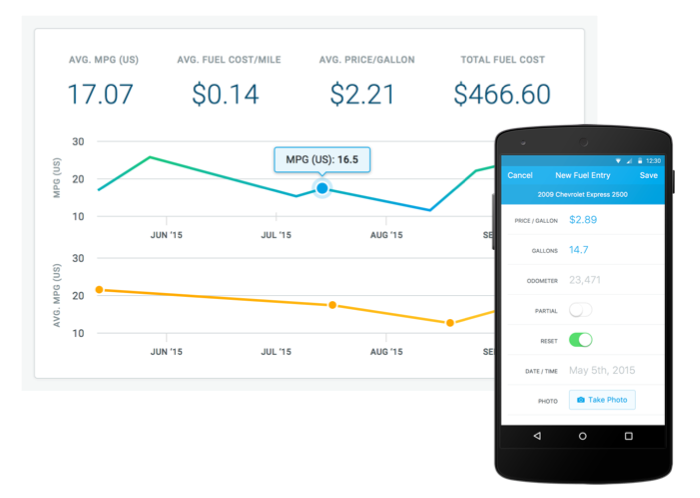 Automatically track fuel economy and cost per mile
Reduce fuel theft with location-based reporting
Integrate fuel cards or input fuel data in seconds using a smartphone
Learn More
Easily report on operations costs
From C-suite to back office, on the road and in the shop, team members have access to the information they need to keep the fleet running at optimal speed.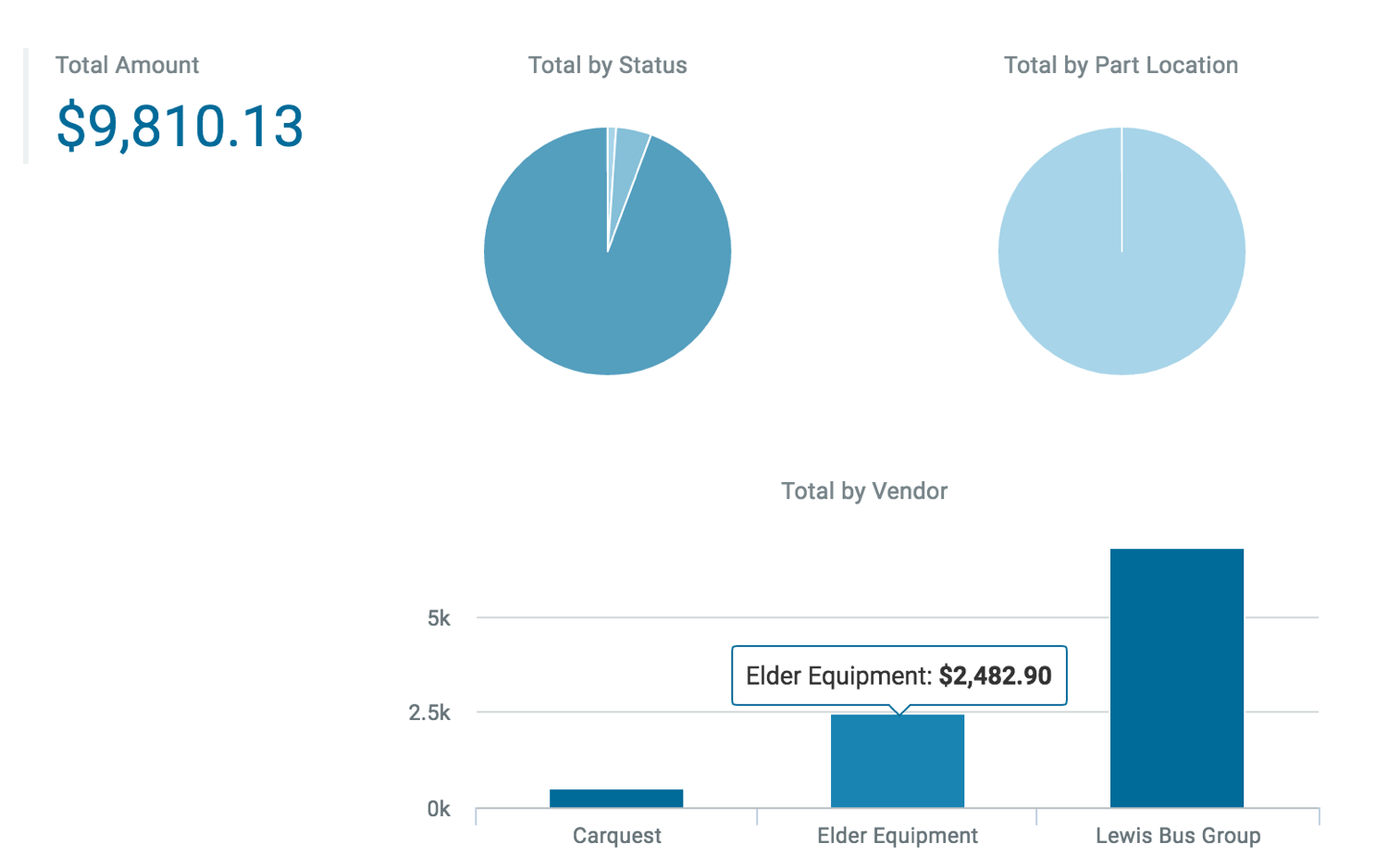 View operating cost data in real time
Get more than 20 fleet operations reports
Track asset reliability & durability
Learn More
Ready to get started?
Join thousands of satisfied customers using Fleetio
Questions? Call us at 1-800-975-5304