Ship maintenance plans vary depending on the size of your fleet, but whether you have one vessel or 1,000, having a strong preventive maintenance system is the best way to manage and protect your assets.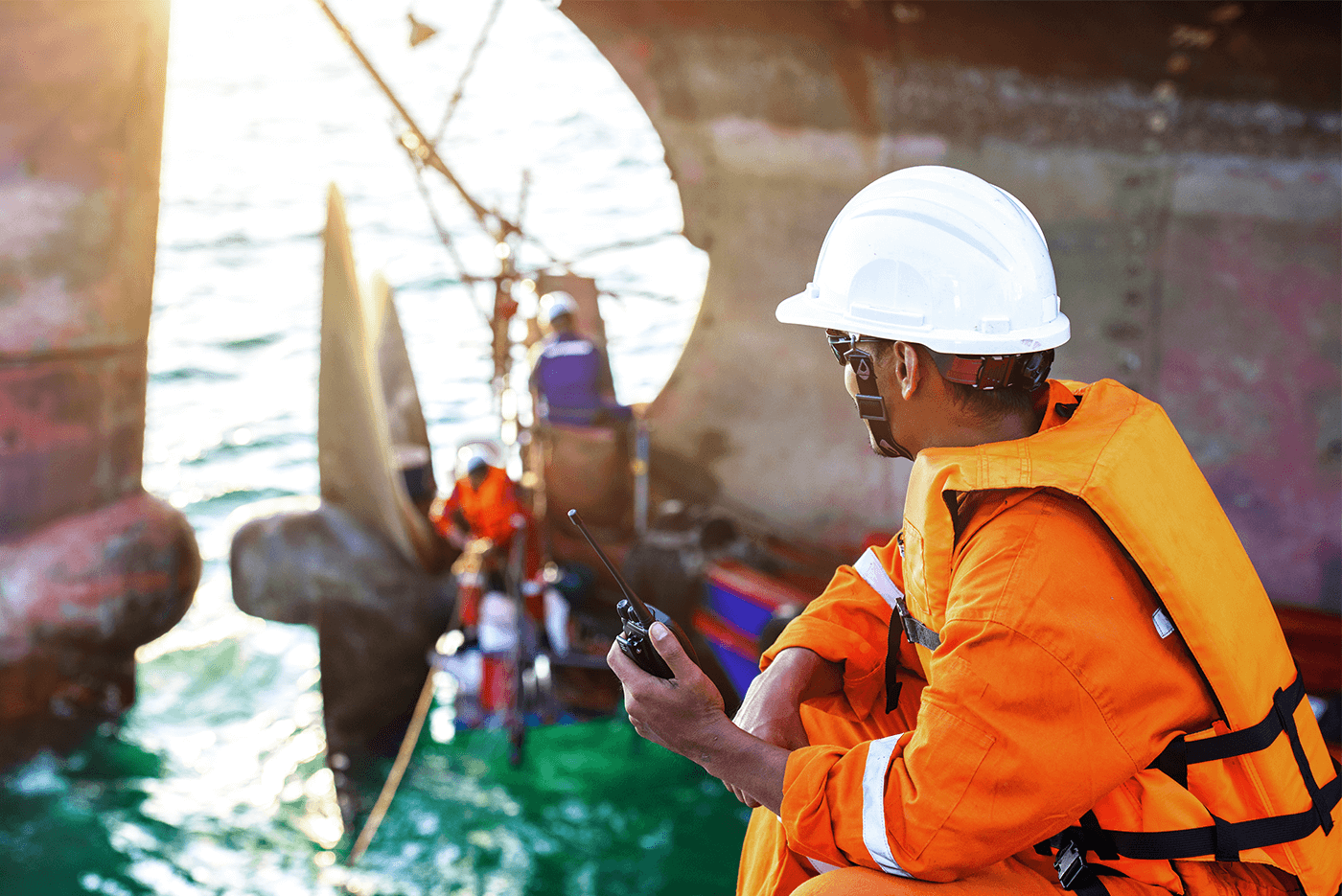 Having a strategy to manage ship maintenance maximizes uptime, ensures safety and cuts costs throughout the lifetime of the vessel. For ease of use and team collaboration, many fleet managers and shipowners are going digital with their ship maintenance systems.
Here are some of the best solutions you can implement in your ship maintenance plan.
1. Protect Your Assets
Safety is the top concern on and offshore. It's also one of the biggest challenges fleet managers and shipowners face. To remain compliant with the International Safety Management (ISM) Code, vessels must have a preventive maintenance system. This doesn't just keep you compliant — it also ensures the safety of your crew and assets.
Leveraging fleet maintenance software is the easiest way to implement a maintenance schedule, as it allows you to quickly inspect vessels and take preventive measures to address issues before they cause unplanned downtime. Boat maintenance software gives you the ability to build custom forms based on your inspection needs and report and track vessel defects remotely.
By utilizing software to track data, you can take control of the ship maintenance process and be confident your assets and crew are safe.
2. Schedule Routine Preventive Maintenance
Staying on top of routine ship maintenance seems simple in theory. It's routine, right?
However, certain vessels have automatically resetting meters and manually logging inspections on paper or in spreadsheets can impede the servicing process.
Using preventive maintenance (PM) scheduling software allows you to set service reminders based on meter readings and engine hour intervals. These notifications ensure your vessel never skips servicing, thus maximizing uptime and seaworthiness.
Fleet maintenance software also gives you the ability to forecast when ship maintenance is due based on usage. Creating a routine maintenance schedule streamlines the preventive maintenance (PM) workflow and ensures your vessel maintenance, as well as your data, is up to date.
3. Improve Your Inspection Process
Preventive maintenance and ship inspections go hand-in-hand. For your ship maintenance management plan to be truly effective, pre- and post-trip inspections should be performed to quickly identify and troubleshoot issues.
This allows your maintenance and operations team to be proactive in their repairs in port which maximizes your fleet's uptime.
While routine ship inspections may seem tedious, employing an electronic inspection system streamlines the inspection process. Fleets using customizable electronic inspection forms are able to quickly assess a vessel's condition, upload photos and files and promptly address issues.
Integrations like this speed up the ship maintenance process by allowing issues to be worked on while the vessel is still at sea. As a result, this expedites the planning and execution of any additional repairs the moment the vessel returns to port.
4. Optimize Your Inventory Management System
Ship maintenance can be completed faster when you have the right parts for the job. Whether you're servicing your vessels on or offshore, being able to track your parts inventory throughout multiple ships and warehouses allows you to effectively take control of your inventory.
This way, you aren't waiting on needed parts, nor are you wasting money and shelf space on unnecessary parts.
A great solution for inventory management is having an online parts database that keeps track of stock, calculates cost and gives insight into usage.
This gives you a complete view of your inventory based on ship or location. Another benefit of managing part inventory through boat maintenance software is the ease of reordering.
Creating orders from low stock alerts ensures you avoid part stockouts, keeping ships active and maximizing operational efficiency.
5. Track Operations Data Through Electronic Reports
Having an understanding of all fleet operations is a key aspect of your ship maintenance plan. Logging everything from operating costs to service tasks gives your team insight on how your vessels are being maintained while providing you the knowledge on areas to improve.
By keeping track of your data, your team can remain proactive when it comes to ship maintenance.
Tracking data manually is time-consuming and flipping from spreadsheet to spreadsheet doesn't give you easy-to-read reports on your assets. Using a ship maintenance software syncs your data into one place and provides a dashboard giving you a high-level view of your assets.
It also allows you to dive into particular vessels and their repair histories. With custom reporting, fleet managers can track overall operating costs and service costs by access, making it easier to allocate resources to the right areas.
Being able to view comprehensive reports of your assets and quickly make improvements using software empowers you to better manage your vessels.
---
Fleet management software makes your ship maintenance sail smoothly! Request a demo or start your free trial of Fleetio today.