Fleet managers spend a lot of their time managing fleet costs. Many organizations are turning to fleet management software to efficiently track the cost of ownership (TCO) and positively impact their bottom line.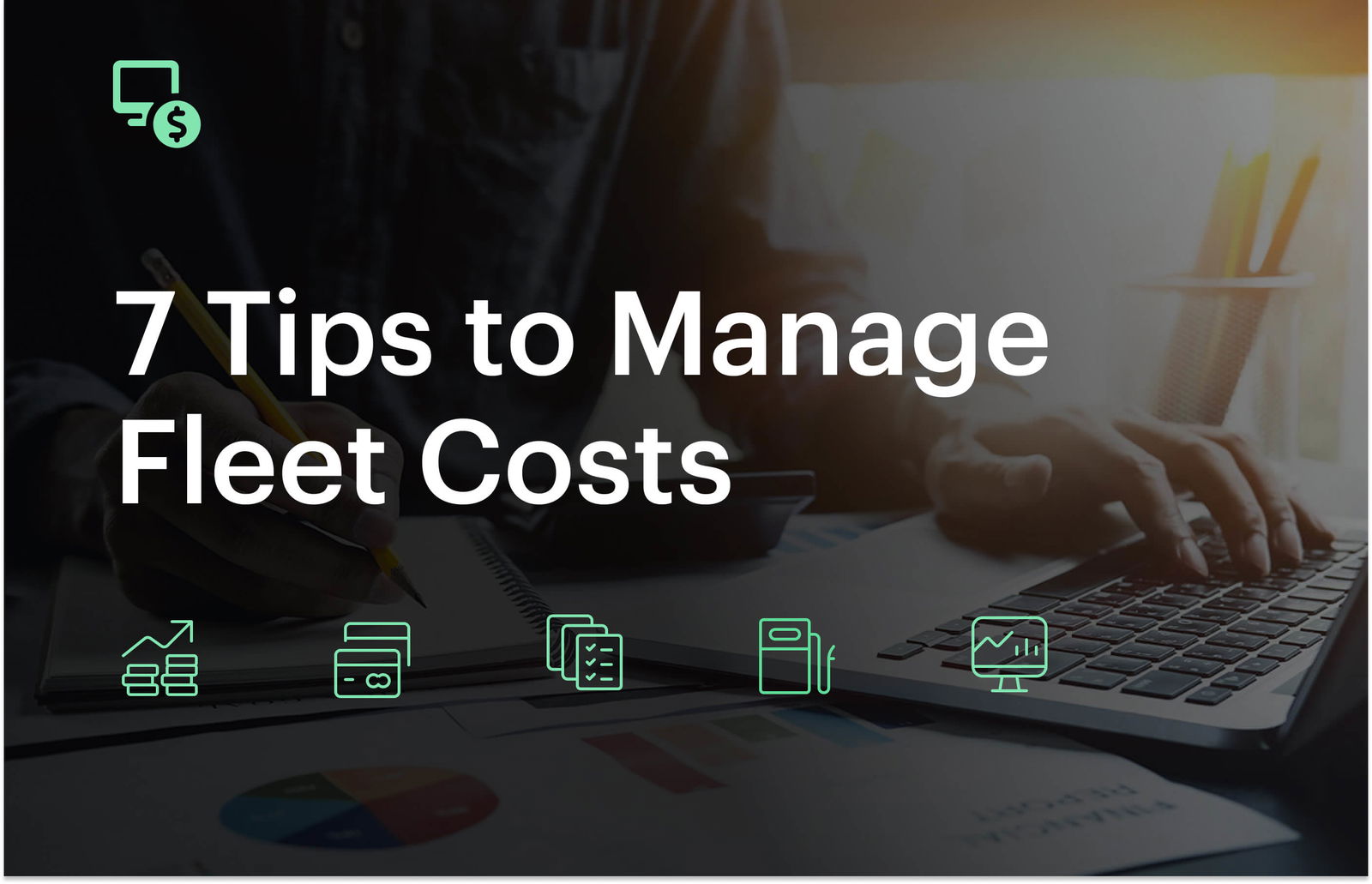 Factors of Fleet Cost Management
Maintaining a fleet comes with many challenges, but perhaps the most rigorous of tasks is fleet cost management. Not managing your fleet costs can have a detrimental impact on profitability and your organization as a whole.
Managing fleet expenses can be a headache, especially when calculating them manually or through multiple spreadsheets. Fluctuating costs and hard-to-read data can cause you to miss important trends and deficiencies across your fleet.
Optimizing your fleet cost management plan with fleet management software allows you to effectively track and analyze total cost of ownership (TCO). With data automatically uploaded into a cloud-based software, you can easily generate a variety of reports to better analyze and manage expenses.
Here are a few tips to improve your fleet cost management plan. While reading over them, think about what initiatives your fleet currently has in place and whether you need to refine any aspects of your cost management system.
1. Determine Total Cost of Ownership
The most challenging and comprehensive aspect in fleet cost management is calculating your fleet's true total cost of ownership (TCO). Understanding your TCO allows you to make data-driven decisions to better manage your fleet.
Fleet costs are divided into fixed and variable costs. Fixed costs are established costs that don't change regardless of usage. Examples of fixed costs include:
Licenses and permits
Taxes
Loan and Lease Payments
Depreciation
Variable costs fluctuate depending on the size and usage of your fleet. Because fixed costs are pre-determined, you can focus on how to improve fleet efficiency to reduce variable costs. Examples of fixed costs include:
Fuel
Maintenance
Part Replacement
Tolls
Cloud-based fleet management software allows you to create custom reports to easily determine your total spend and better control variable expenses. This insight also allows you to track your assets to properly determine preventive maintenance tasks and develop a vehicle replacement strategy.
Instead of combing through spreadsheets and crunching numbers, save time by leveraging proactive tools that work for you.
Reports are automatically generated from data entered via mobile app, allowing you to print and present information to stakeholders easily.
2. Manage Fuel Expenses
Fuel is the largest ongoing expense for fleets. While you may not be able to control the price of fuel, there are ways you can reduce and manage this ongoing expense.
Because fuel is a variable cost, monitoring cost and consumption on each of your assets is crucial. By tracking all fuel purchases, you can determine the average cost-per-mile to forecast future expenses.
That said, trying to keep up with fuel receipts and manually enter them into a spreadsheet is a bad use of time. Monitoring trends and comparing the mileage of individual assets is more difficult when you have to hunt down data.
To easily unlock insight into your fuel spend, consider using fleet management software. Drivers can easily log fuel entries into a mobile app, saving them time and eliminating information bottlenecks.
3. Refine Your Fleet Maintenance Plan
One of the best ways to cut fleet costs is by taking a proactive stance on preventive maintenance. Unplanned maintenance tasks happen, but if you aren't properly maintaining your assets, you're subject to increased downtime and unexpected expenses.
A preventive maintenance (PM) schedule ensures your assets are well-maintained by staying on top of regular servicing, oil changes and part replacement.
With fleet management software, you can set mobile reminders, so you never miss a servicing. These notifications maximize uptime and prevent unnecessary expenses.
Whether you're performing maintenance in-house or outsource to a third-party shop, fleet management software provides seamless communication to help technicians act quickly to get vehicles back on the road.
In-house work orders allow you to plan detailed tasks and track service to ensure productivity. Housing all of your work orders in one place keeps you organized, so service items don't slip through the cracks.
If you're outsourcing your maintenance tasks, it's crucial to keep track of a vendor's progress and be able to approve work quickly. With outsourced maintenance automation, you can integrate your repair shop with your fleet management software.
Electronic approvals and the ability to access detailed maintenance history allows you to analyze and address maintenance tasks quickly.
Set your fleet up for financial success!
Download our guide to building a fleet budget which breaks down the common systems of budgeting and spending to optimize your annual finances.
Download now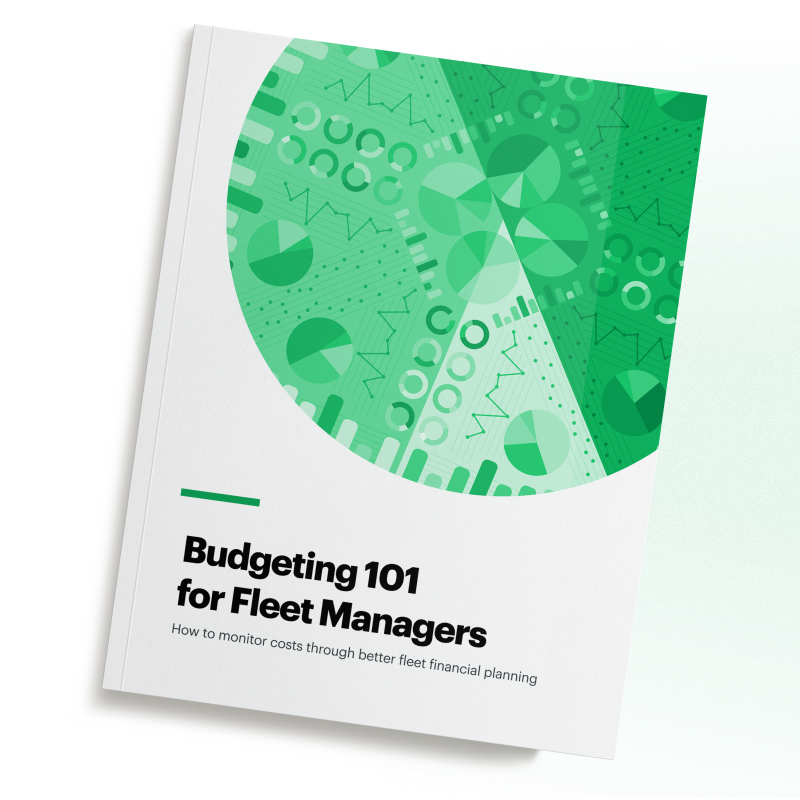 4. Improve Your Parts Inventory
Parts make up over one-third of vehicle maintenance costs, so it is crucial that you have a strong inventory management system in place. Unfortunately, the balancing act between keeping enough inventory on-hand and purchasing unnecessary parts can be challenging.
While having the right parts is critical to keep up with maintenance tasks, you may be purchasing surplus stock that costs both money and bin space. Do you know how much those extra parts are costing your organization?
A safe way to control your inventory levels and reduce excessive spending is by leveraging fleet management software to track quantities, receive reorder notifications and assign parts to work orders.
An online parts database allows you to keep track of your inventory while gaining visibility into part usage. This way, you can trim your inventory of items you don't use often and eliminate future unnecessary purchases.
5. Right Size Your Fleet
Are you utilizing your assets to their best ability? Right-sizing your fleet is an important step to lowering maintenance, fuel, and the overall cost of your fleet.
Two main factors of right-sizing your fleet are asset utilization and vehicle replacement. Think about how you're using your assets and whether or not they are negatively affecting your bottom line.
6. Pay Attention to Asset Utilization
Do you have vehicles that never hit the road? Underutilized assets that sit in the lot 24/7 can still rack up expenses. Consider selling underused vehicles and consolidating your fleet to maximize efficiencies and lower operating costs.
Asset management software allows you to evaluate operations, analyze costs and optimize asset utilization. With all operating cost data in a centralized location, your team can stay on the same page to make important decisions on right-sizing your fleet.
7. Develop a Vehicle Replacement Plan
Aside from asset utilization, you may discover in your fleet management software that certain assets are underperforming or constantly in the shop. These assets could be costing you both in unplanned expenses and significant downtime.
Vehicle replacement sounds incredibly daunting and expensive. Keeping vehicles that constantly need repairs might be tempting, but avoiding the inevitable can cost thousands in the long run.
When developing a vehicle replacement plan, consider upgrading your fleet to fuel-efficient vehicles. As we mentioned earlier, fuel is the largest ongoing expense for your fleet, and investing in fuel-efficient vehicles now can save you tremendously in the long run.
Streamlining your fleet cost management through a fleet management software like Fleetio saves you the trouble of data entry and hunting down information in spreadsheets.
Reducing operating costs is a large, ever-present challenge for fleet managers. See how your fleet can cut costs and function more efficiently with fleet management software.
---
Make data-driven decisions about expenses with Fleetio! Start your free trial or request a demo with one of our experts today.