Our Top Articles for August 2023
1. How to develop a modern fleet management skill set
As technology evolves, fleet managers are needing to pick up new skills to stay sharp and relevant. From understanding data to staying informed on the latest trends, we break down what fleet managers should strive to know in 2023.
Related Resources
2. 3 driver certifications that can improve your fleet's ROI
By training your drivers on how to maximize their safety behind the wheel, you can prevent costly accidents. We highlight three driver certifications that can improve your organization's bottom line in this blog post.
Related Resources
Fleet pros share proven actions to better your fleet
The Fleet Manager's Manual is a compilation of articles and resources to help fleet managers take on their daily challenges.
Get Your Free Copy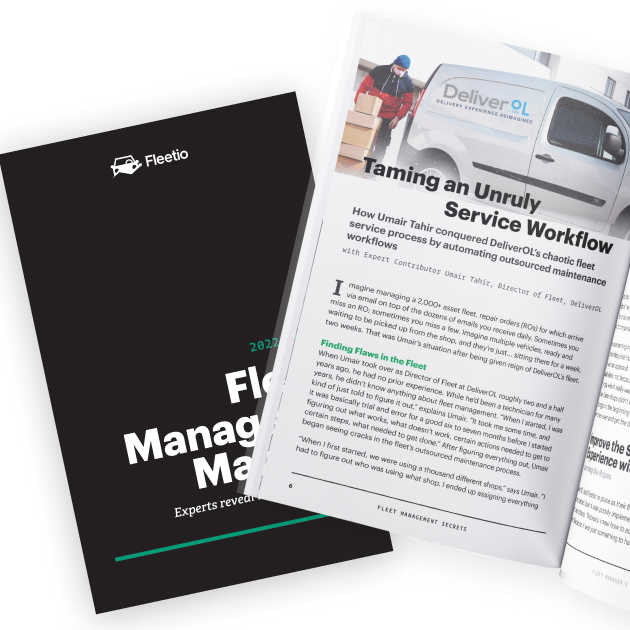 3. Masters of Fleet: The basics of fleet management
Designed to help you grow as a fleet manager, our Masters of Fleet video series provides actionable tips on maintenance, fuel management, technology and more. Whether you're new to the profession or a seasoned expert, these educational videos are well-worth your time.
Related Resources
4. 7 habits of highly effective fleet managers
The best fleet managers tend to follow similar patterns of thinking in a few key areas of fleet management. With these tried-and-true principles, you can improve your fleet operations and become a better fleet manager in the process.
Related Resources
---
Get the latest fleet industry news and tips delivered to your inbox each month. Sign up for the Fleet Beat, a free monthly fleet management newsletter.