The cost of going green is outpacing the benefits. According to Anderson Economic Group (AEG), a consulting firm specializing in market and industry analysis, the final quarter of 2022 saw electric vehicle (EV) charging costs outpace the price to fuel comparable internal combustion engine (ICE) vehicles per 100 miles of driving to the tune of an additional $.31 for on-site/home charging and $3.00 to charge at fueling stations.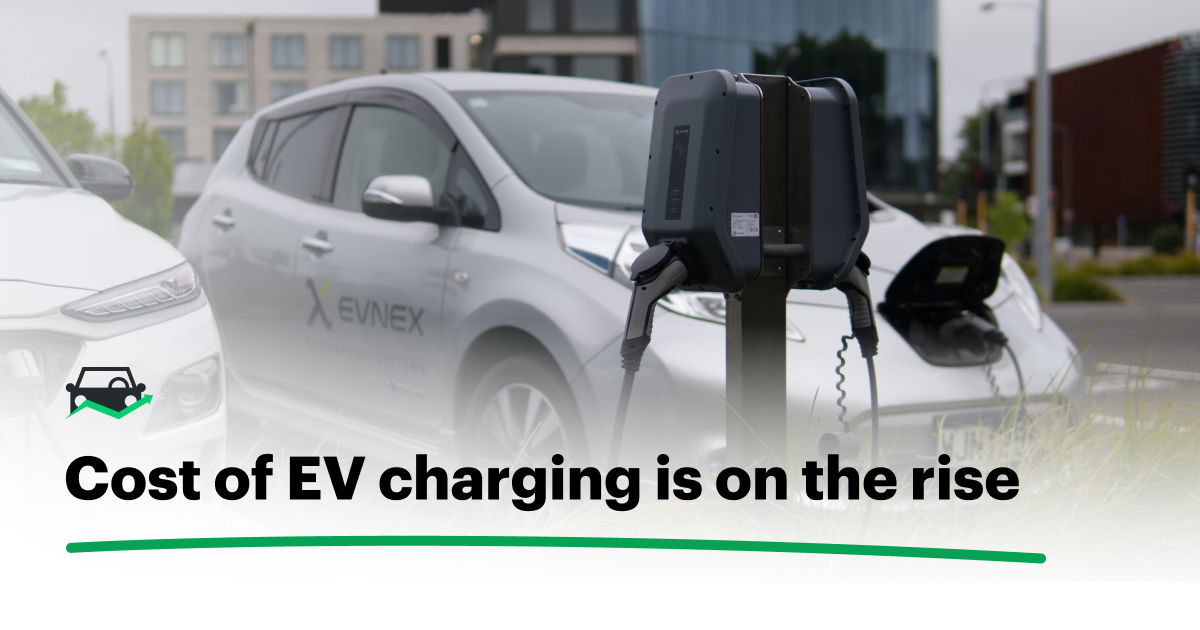 Conflicting Information Around EVs
For fleets looking to bring EVs into the fold, the research process can prove as frustrating as it is informative. There's no shortage of information out there, but much of it is conflicting or requires extensive additional research to nail down a consensus, making it easy to get lost in a rabbit hole of filtering opinion from fact and sorting the most timely analyses from out-of-date data. While issues like capital cost parity and total cost of ownership — not to mention the less than stellar environmental impacts of manufacturing EVs — are often debated, the one thing it seemed like everyone could agree on was the cost reduction benefit of running EVs over ICE vehicles. Now even that is becoming a contentious subject.
While AEG reports that Q4 2022 saw EVs costing more to run per 100 miles than their ICE counterparts, the consulting company isn't the only one to surface such findings. "Energy analyst Bill Cinnamon said the adoption of EVs will hit a brick wall when people realize how expensive it is to charge EVs at work or at public charging stations. And charging costs will continue to escalate as the price of grid electricity skyrockets," The Center Square reports.
The UK is facing similar issues, even with the Energy Price Guarantee capping energy costs. According to National World, Emily Seymour, energy and sustainability editor at consumer group Which? says, "A big part of the electric vehicle appeal has always been lower running costs, but these price rises could jeopardise more people making the switch to electric cars. In a recent survey, we found that the upfront cost of buying an EV is the biggest barrier preventing drivers from considering an electric vehicle – and this latest energy price rise could further prevent people from making the switch." Both The Guardian and The Wall Street Journal have touched on the rise of EV charging costs in Europe as well, with The Guardian attributing the issue to "a rise in electricity prices as well as in raw material costs and availability, a chronic shortage of parts, and a widespread reduction in disposable income."
Over at Inside EVs, however, you'll find a different story — one that refutes claims from multiple sources that EVs are more expensive to run per 100 miles. Similarly, RAC EV spokesperson, Simon Williams, told Energy Live News that "while electric car drivers may not be immune from the rocketing price of wholesale energy – most notably gas, which in turn dictates the cost of electricity – there's no doubting that charging an EV still represents excellent value for money compared to filling up a petrol or diesel car."
With conflicting reporting on the cost of running electric vehicles vs ICE vehicles, and with fleets increasingly being pushed toward emissions reductions through stringent government guidelines, fleet managers might have a hard time determining the true cost of adopting electric vehicles.
Costing Analysis of Electric versus ICE Vehicles
While researching EV pros and cons is still a great jumping off point in the decision-making journey, performing asset cost analysis may be a more accurate way to find out if now is the right time to invest in switching to or purchasing more EVs, and with fleet management software (FMS) beginning to add more electric vehicle fleet management features, the process doesn't have to be a total headache. Fleets can use an FMS's native fleet fuel management system or integrate other fuel management systems into FMS for complete fleet cost tracking per asset.
When it comes to comparing the cost analysis of EVs to that of ICE vehicles, there are several things to consider, including:
Capital cost (typically higher for EVs, though expected to reach cost parity with ICE vehicles between 2023-2026)
Insurance cost
Government and manufacturer rebates (if applicable)
Maintenance costs (typically lower for EVs)
Repair costs (typically higher for EVs)
Charging infrastructure cost (if applicable)
Fueling/charging costs, including how much it costs to idle
The Hydrogen Alternative
Are hydrogen vehicles a better fit for your fleet? See how the hydrogen fuel price compares to traditional fleet assets.
For fleets that have yet to adopt EVs, cost analysis may seem more difficult and less accurate due to the need for estimates to be based on manufacturer-provided details. And as we know, just because a manufacturer advertises 28 miles per gallon on an ICE vehicle, it doesn't mean your fleet report will reflect the same number — so why would that be the case for EVs? Consulting with trusted industry professionals and peers about their experience with EVs, however, can help you get a better feel for the nuances around charging costs, charging time and actual versus advertised miles per kilowatt hour (kWh).
Networking at a fleet management conference gives fleet managers a great opportunity to discuss the pros and cons of EV adoption with fleets that have already experienced the transition and racked up miles on their electric assets. Getting a better understanding of how EVs function in environments and on jobs similar to your fleet's can help improve cost analysis estimates, allowing you to assess the cost versus the value of adopting EVs and how those numbers stack up against comparable ICE vehicles so you can make better informed purchasing decisions.


Ready to get a jump on asset cost analysis for your fleet? Start your free trial or schedule a personalized demo today!