The different stakeholders in your company have different needs when it comes to what fleet reports matter most. Backing up fleet successes and opportunities by putting the right data in the right hands can help fleet managers prove the value of their operation and acquire needed resources.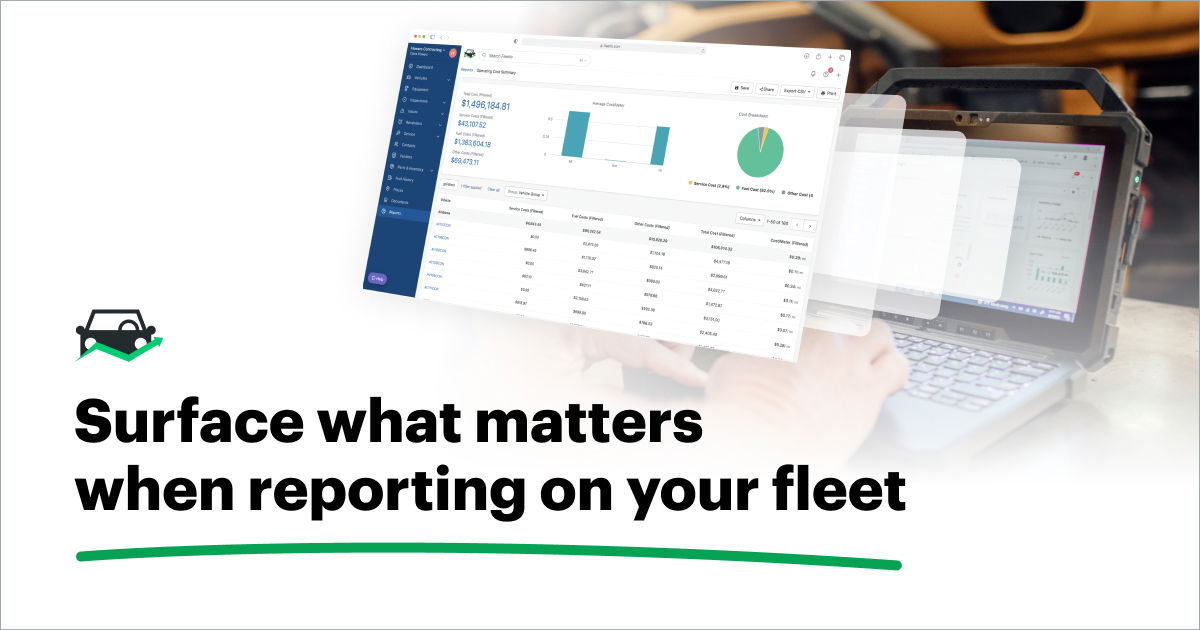 Use Data to Communicate Fleet
Because fleet is a large expense for businesses, getting the right data in front of the right people is critical when it comes to advocating for needed resources. Part of fleet management is helping stakeholders understand that you can't keep older pieces of fleet going forever. Moreover, it's costly to try. Procuring new fleet assets and hiring additional employees as needed can help improve productivity, ROI and employee morale.
To clearly present fleet successes and opportunities to stakeholders, you have to understand your fleet data — the good, the bad and gaps in fleet performance monitoring. Showing your expertise of the fleet and backing up that expertise with data can help you satisfy stakeholder questions and concerns. According to Bob Polka, Director of Fleet Operations for Treeways: "If you can demonstrate that you've got control of your fleet, it's been my experience [stakeholders are] way more inclined to let you have some money, because now they feel like you're going to control that money as well as you're controlling your fleet."
Understand Your Audience
When it comes to fleet reporting, it pays to understand your audience. This will help you determine what metrics specific individuals need to see when you're advocating for resources. Some key fleet metrics for specific stakeholders include:
CEO: CEOs typically want to see more high-level metrics relating to ROI. They're more likely to want to know if the fleet needs to spend the money, and why? What is the benefit from spending the money? When running reports for CEOs or lobbying for resources, you can use such data as total cost of ownership (TCO) reports to show how much older vehicles are costing the fleet compared to newer vehicles.
COO: While the COO may be more likely to advocate on your behalf for new vehicles, they may need convincing as to how new purchases will increase productivity. When discussing fleet purchases with the COO, talk productivity influencers such as start-of-day impact, reliability and safety. Use vehicle status and utilization summary reports to show the amount of downtime that could be reduced with newer, more reliable assets.
CFO: The CFO will mostly be concerned with cost-related metrics, including projected ROI for new assets. In addition to TCO, you can use fuel and maintenance reports to show how much specific vehicles are running up those budgets. Additionally, a fleet utilization report can help when advocating for growing the fleet.
Safety Manager: Your safety manager will likely be most interested in data related to driver behavior as well as documentation like background checks, inspections and hours of service logs. Inspection failure and DTC fault reports can go a long way in proving newer assets might be safer on the road.
Lead Technician: Your lead tech is probably already going to be knowledgeable about the state of the fleet, and if you've got a few vehicles that have outlived their usefulness, they'll probably know. Using vehicle status and service summary reports, you and your lead tech can determine which vehicles are in most need of replacement to make a data-driven procurement plan.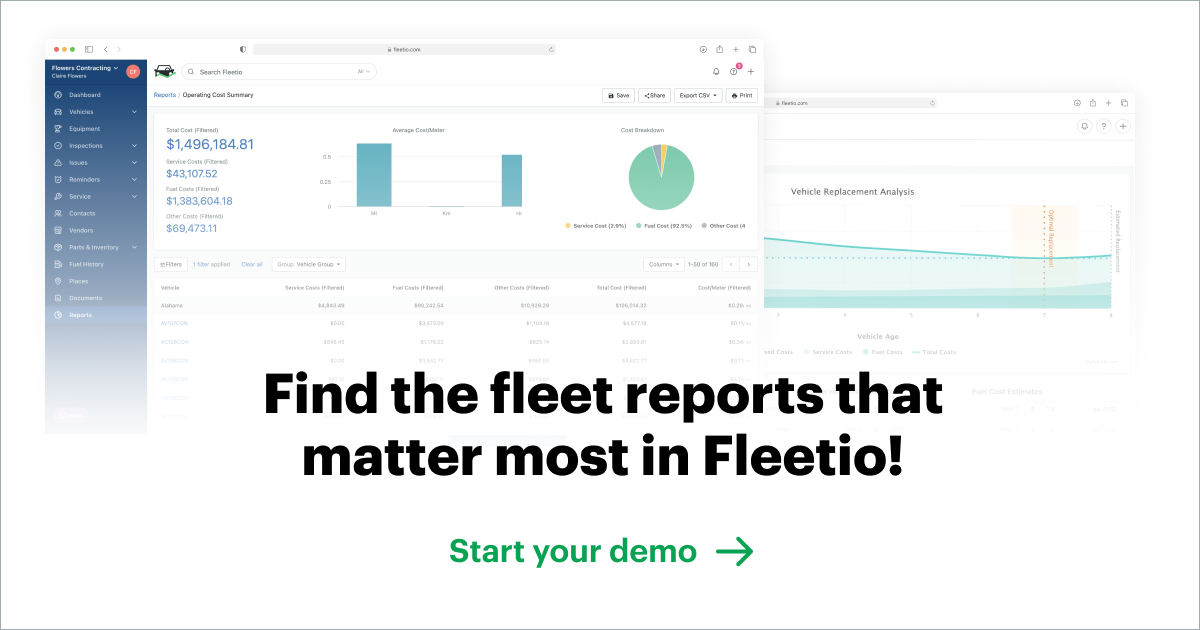 Tailor Stakeholder Reports with FMS
Although fleet is a large expense for businesses, Bob says: "If you can change that mindset to say: 'Hey, everything we do in this company needs fleet to do what they do, to make sure everything happens' — whether that's deliveries, whether that's vegetation management, whether that's making sure that the bucket truck rolls so that they can go out and restore the power. Nothing really happens in any company that has vehicles without those vehicles running and doing what they need to do." Understanding your fleet's data and being able to communicate fleet successes and opportunities with stakeholders is important when advocating for needed resources, but so is positioning fleet as a resource itself versus a necessary expense.
Fleet management software (FMS) improves fleet efficiency by automating maintenance workflows. Additionally, FMS automates data collection and integrates with other fleet and business solutions to consolidate data for maximum data visibility. FMS aggregates collected data and automatically generates key fleet management reports that you can have sent to specific stakeholders at set intervals. With the right data at your fingertips whenever you need it, you can respond to any stakeholder concerns with data-driven insights and help improve your chances of asset acquisitions.
---
Find out how Fleetio can help you tailor your reports to stakeholder needs. Start your free trial or request a demo today!