Remote Fleet Management
Manage your fleet from anywhere
Fleetio is designed for busy, distributed fleets. Our intuitive web and mobile applications live in the cloud and enable productivity from anywhere. Fleetio is the first choice for fleet managers, technicians and operators that need to stay connected to keep their fleets humming amid changing market conditions and customer priorities.
Cloud-based Fleet Software
Manage anything and everything that affects your mobile assets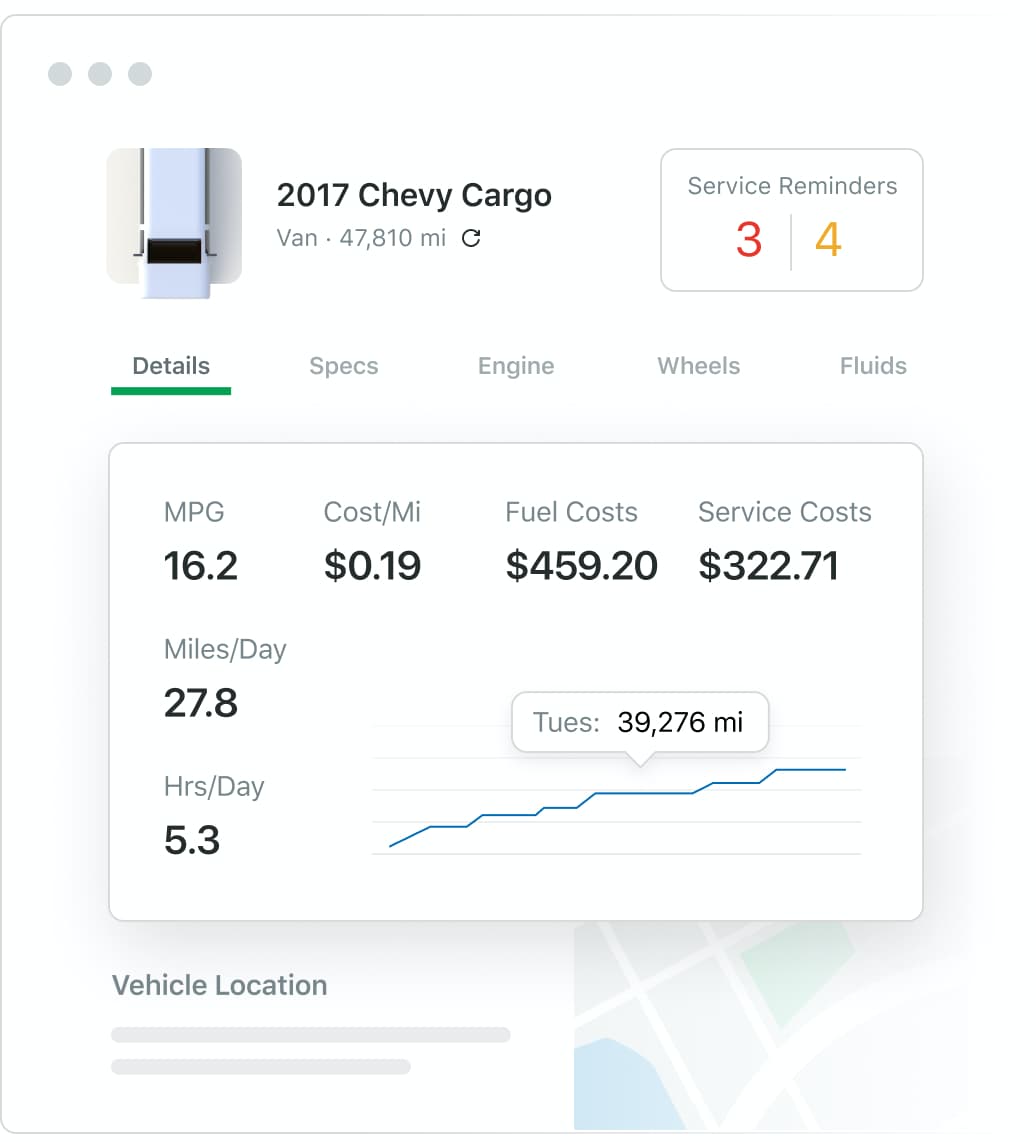 Centralize fleet data and access from anywhere
Store everything— DVIRs, maintenance history, license and registration renewal reminders, warranty info, loan/lease data, telematics data, fuel transactions, group/location, important documents, notes and more. Access data from anywhere with the Fleetio Go mobile app.
Learn More
Minimize downtime and unnecessary costs
Focus on the most important tasks to keep your fleet mobile. Fleetio alerts you to upcoming inspections and preventive maintenance needs, vehicle issues and defects, potential fuel theft and more.
See How Cherrylake Landscaping Manages Their Fleet
Plan and optimize asset utilization
Make the best use of your assets. Easily schedule and assign assets to drivers, while gaining visibility into which assets are being underutilized. Adjust schedules accordingly or simply get rid of underutilized assets altogether to reduce costs.
Learn More
Remote Fleet Management
Collaborate with your staff remotely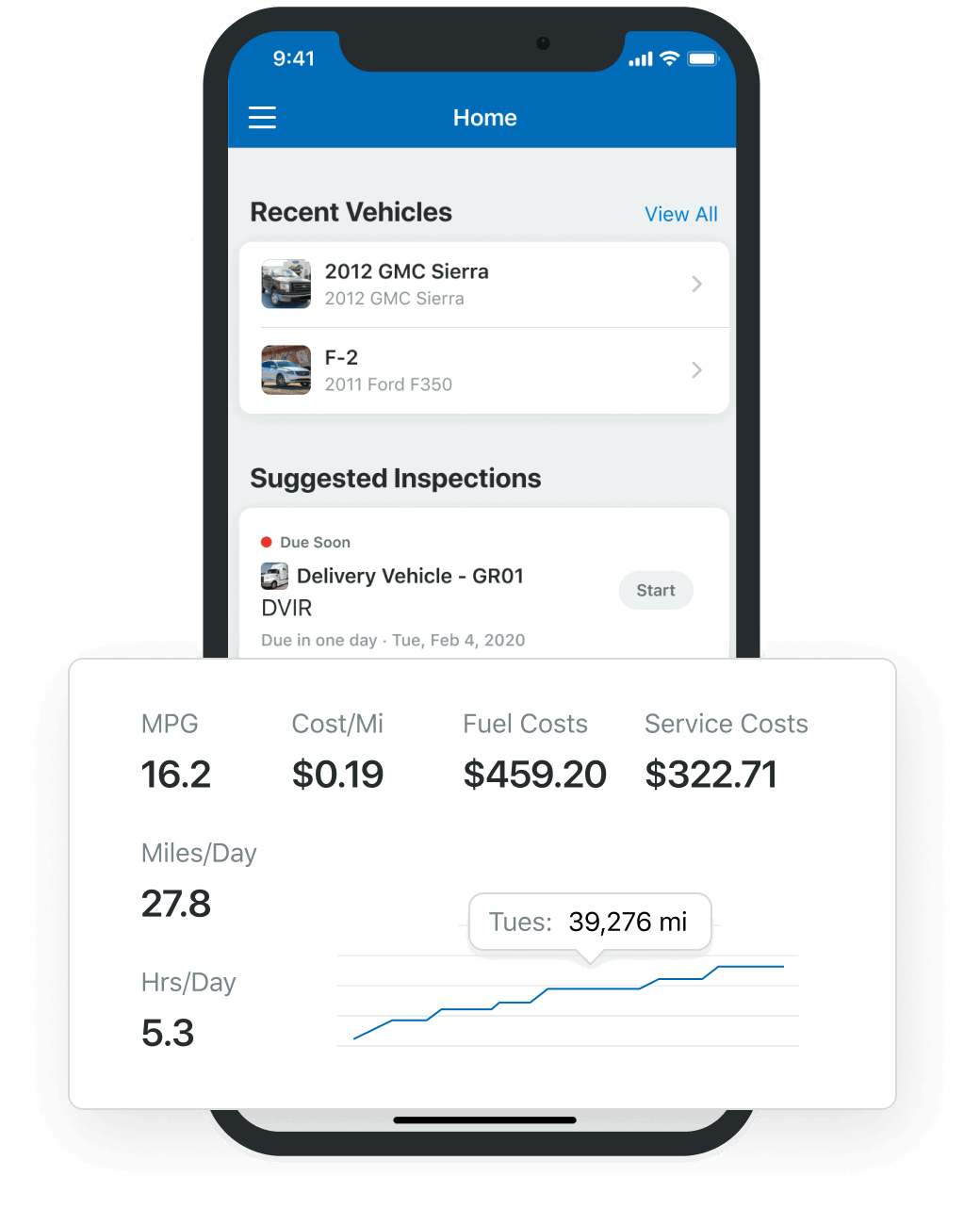 Add unlimited users
Every Fleetio account includes unlimited users so everyone can collaborate on fleet management needs from anywhere. Access contact info on the go from the Fleetio Go mobile app and call or text with one tap.
Communicate via web or mobile app
Add comments, photos and documents to any record in Fleetio including issues, maintenance tasks and more, keeping everyone in the loop and storing a complete "paper trail" of activities.
Remote DVIR and maintenance management
Defects from drivers' eDVIRs trigger notifications in Fleetio. Schedule outsourced maintenance or assign internal Work Orders. Resolve issues and close the loop without ever setting foot on site.
Learn More
Reports and Dashboards
Increase visibility into your fleet across your entire organization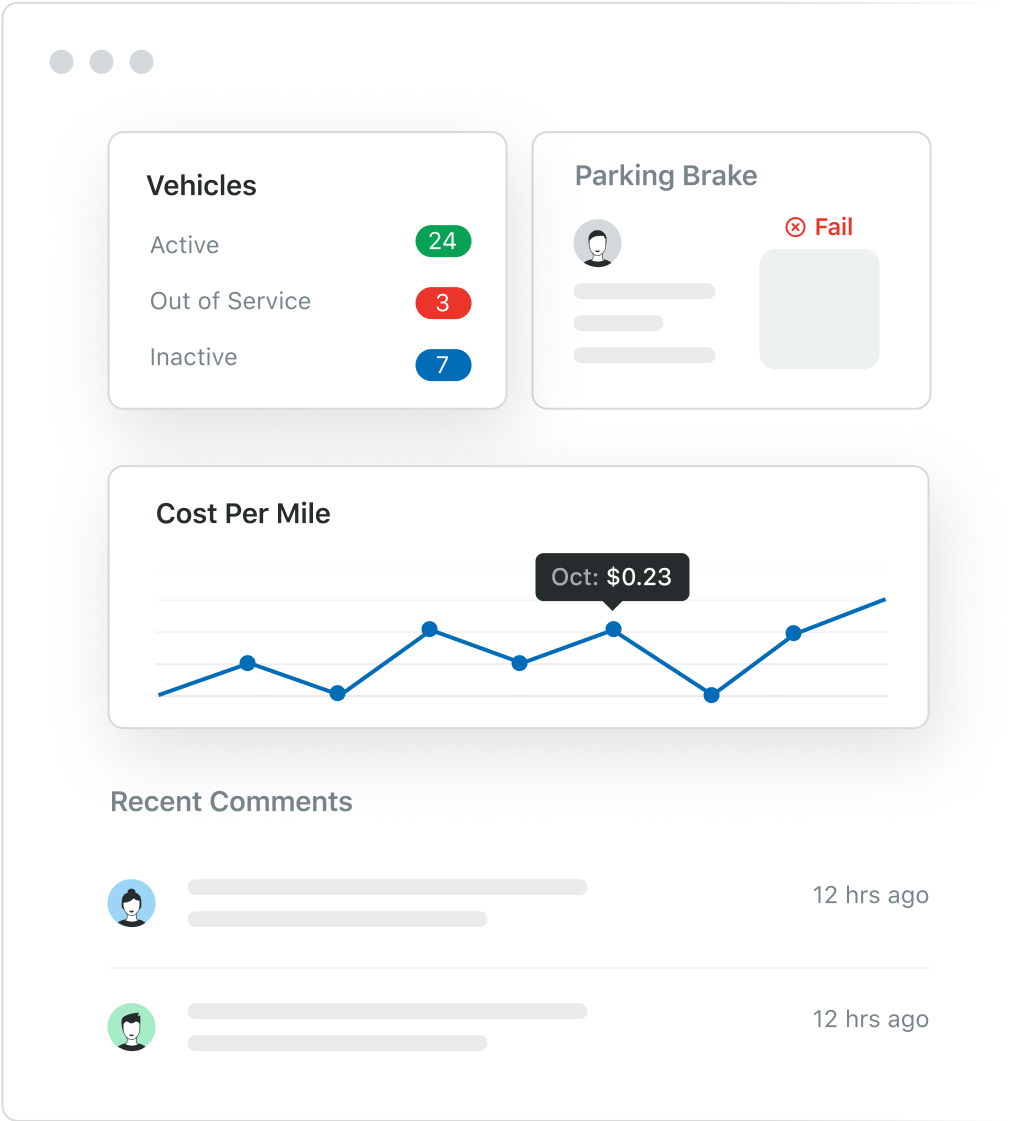 Stay informed in real time
View alerts and dashboards and your most important metrics at-a-glance. Customize data visualization and drill down into any metric to see detailed reporting.
See How Newkirk Electric Leverages Reporting
Data insight at your fingertips
View simple, intuitive fleet reports on everything from cost per mile/km metrics to maintenance trends and downtime. With all your data in one system, reporting stays timely, accurate and actionable.
Learn More
Keep your entire organization in-the-know
Generate reports in seconds or subscribe to and schedule reports to send to stakeholders on a schedule keeping everyone in the loop.
Ready to get started?
Join thousands of satisfied customers using Fleetio
Questions? Call us at 1-800-975-5304