2018 highlights, a sneak peak at some new features and how we'll send less email in 2019 (no really).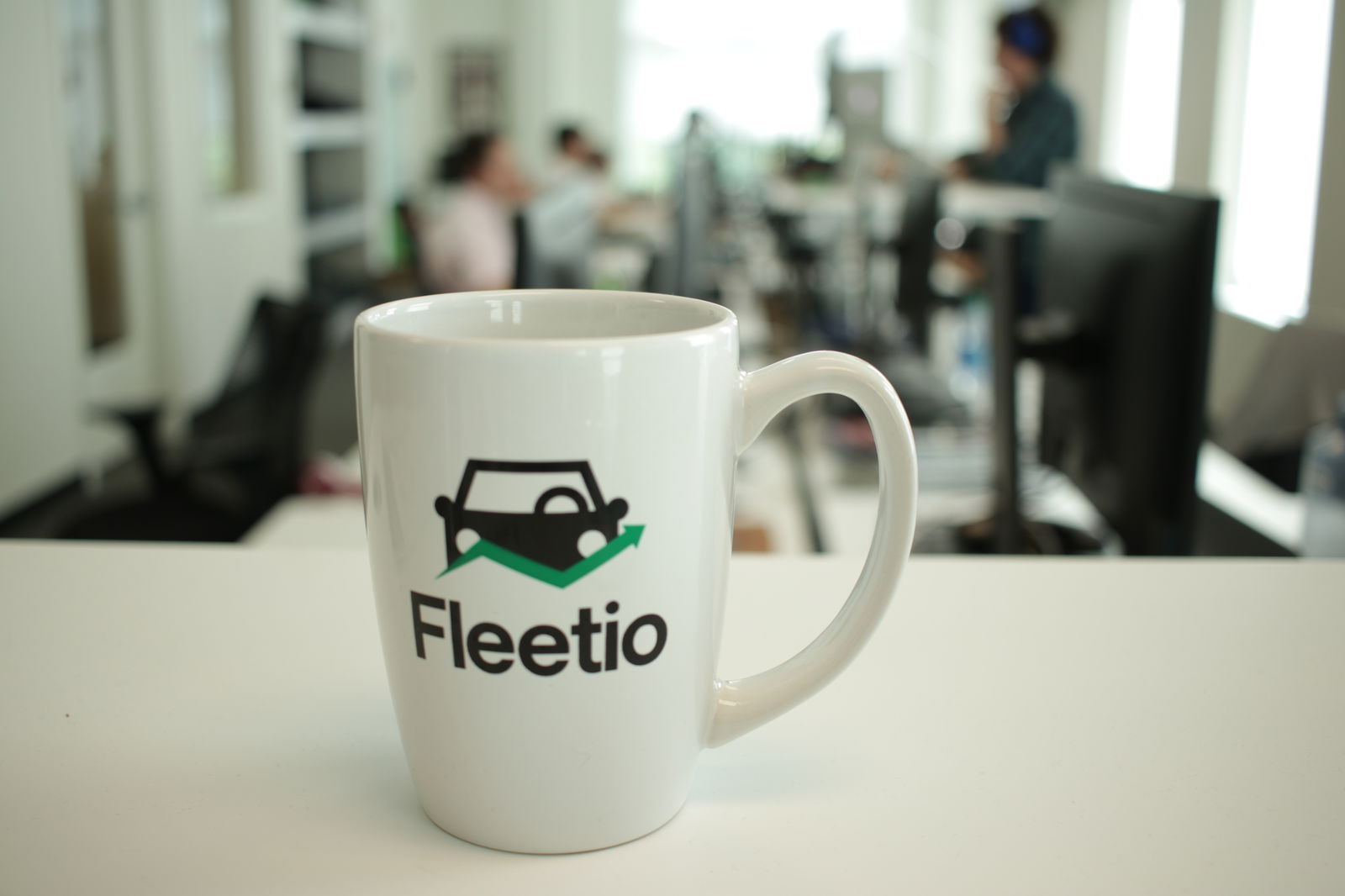 Since our start in 2012, Fleetio has grown to help fleets around the world manage over 338k fleet assets (vehicles and equipment). We take pride in building easy-to-use software that automates fleet data management, letting fleets spend more time focusing on their mission.

We're constantly making improvements to the platform and 2018 was our most productive year yet. With the growth of our team, we've released more new features than ever before. 2018 was a productive year for our customers, too. See how they managed their vehicles: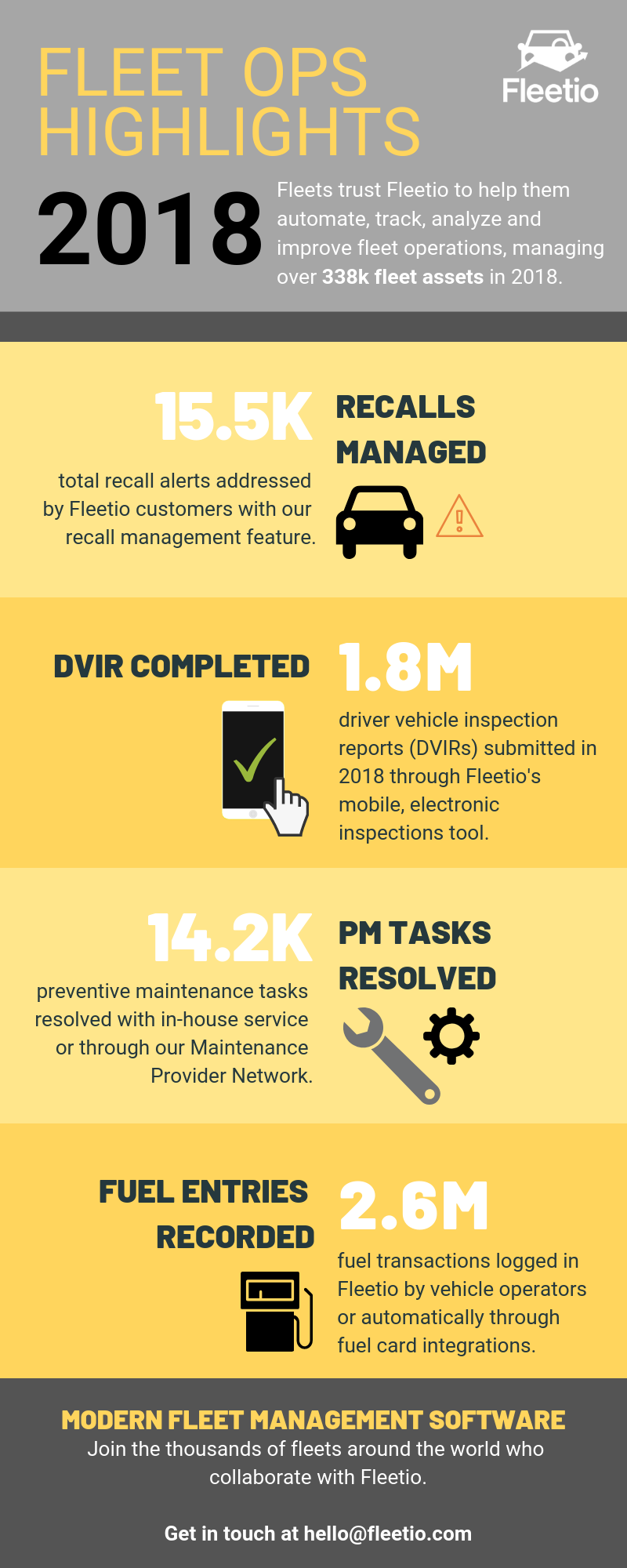 Read on to see what new features are coming and how we're going to send you less email in 2019!
2018 Release Highlights
We're always looking for ways both large and small to improve our fleet management software and make it even more valuable for our customers. All of this wouldn't be possible without diligent, thoughtful feedback from our customers— thank you! We know it takes time to write in and share this feedback with us and we can't say how much we appreciate having you on this journey with us.
In case you missed some of the more noteworthy feature releases this year, here's an abbreviated list with the major highlights. Visit our brand new Help Center to access the documentation and start implementing any of these features.
January - June
• Improved Service Entries & Work Orders
• Custom Dashboard Widgets
• More Powerful Asset Profiles
• Integration Links
• DVIR Support for Geotab integrations

July - December
• Maintenance Provider Network and Shop Integration
• Monro shops added to Maintenance Network
• Fleetio Go 2.0 (mobile app redesign)
• Save, Schedule and Subscribe to Reports
• Scan Parts into a Work Order
• Samsara Integration
• KeepTruckin Integration
• Recall Management
• Manage Work Orders from Fleetio Go
• Bulk Meter Management
• Pep Boys and Sears added to Maintenance Network
Looking forward to 2019
Now the good stuff. We've been actively working on some exciting projects that are slated for release in the coming weeks.
Offline Inspections
No more excuses and lost reports. If your drivers ever visit areas with limited cell coverage, you know it can be difficult to communicate with them, not to mention get timely insight into issues that arise on their DVIRs. That's why we're making our popular mobile vehicle inspections tool available offline. Drivers can complete DVIRs from the Fleetio Go mobile app as usual and the full report will be saved locally and submitted once a signal is detected.
Universal Search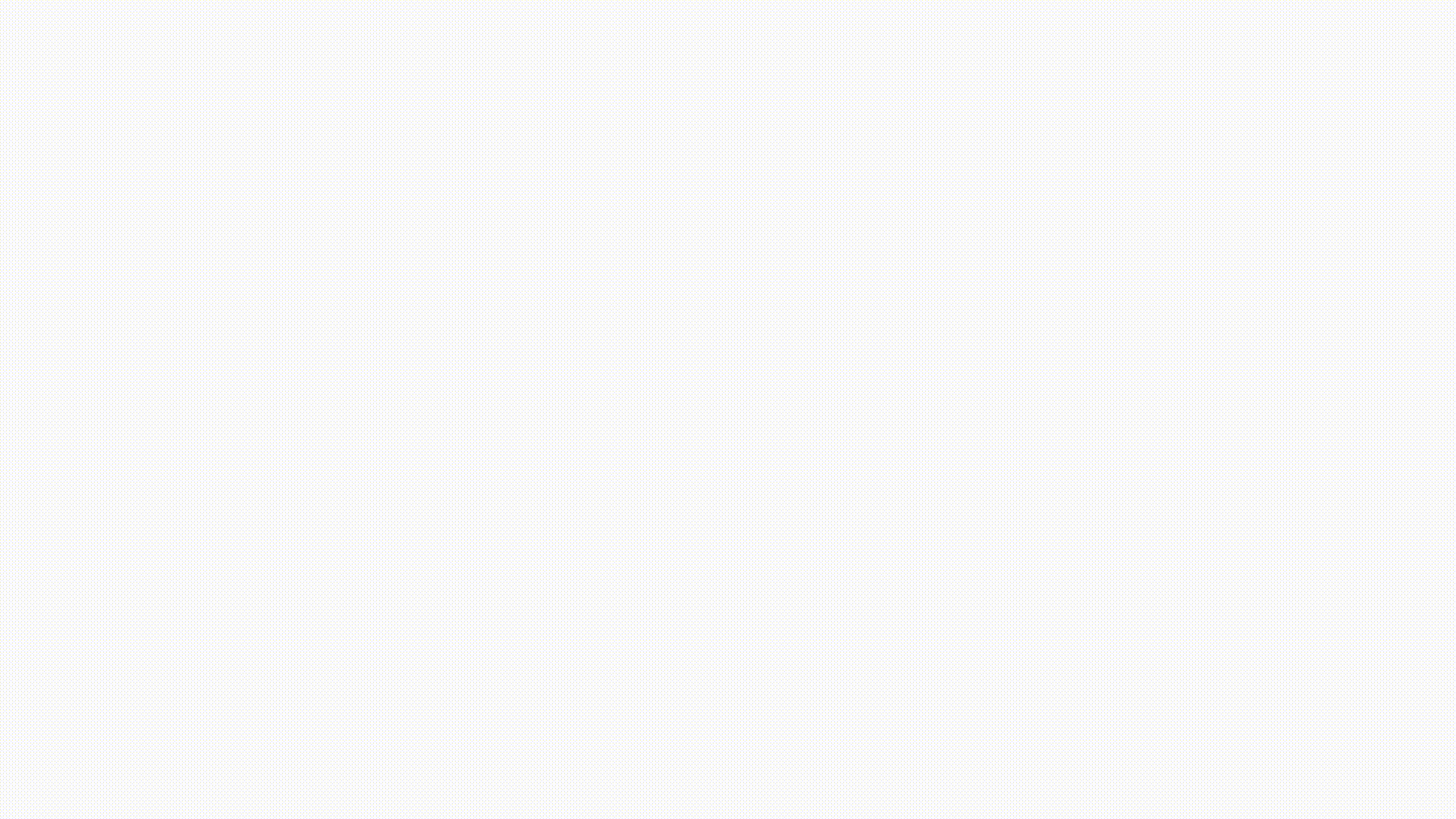 Spend less time looking for data about your assets in Fleetio. Our new Universal Search feature will allow you to search for a record based on data contained within. Search for things like vehicle specs, VIN, service tasks, service or fuel cost totals, groups, reference numbers and much more!
Less emails!
As Fleetio has grown, you've probably noticed we have more and more to tell you about what's new and great in the platform. In an effort to reduce clutter in your inbox, we'll be focused on sending fewer but more useful messages. We'll start by consolidating a lot of our emails about new features and training sessions into one weekly digest for fleet administrators. This will be your go-to resource for making the most of Fleetio. We'll include info about new and upcoming features, training sessions and tips from our Customer Success team on how to realize the full potential of the platform. Look out for the first issue on Monday, January 7th!
New Fleetio Faces
To help us deliver on our mission of building the world's best fleet management software, we added some friendly faces to our team this year. See who's joined and learn more about our unique Fleetio family.
---
Fleetio can help you achieve your 2019 fleet goals. Get in touch at sales@fleetio.com to chat with us.