Whether you manage a fleet of vehicles, equipment or anything in between, you need an asset maintenance management strategy that automates workflows and enables collaboration.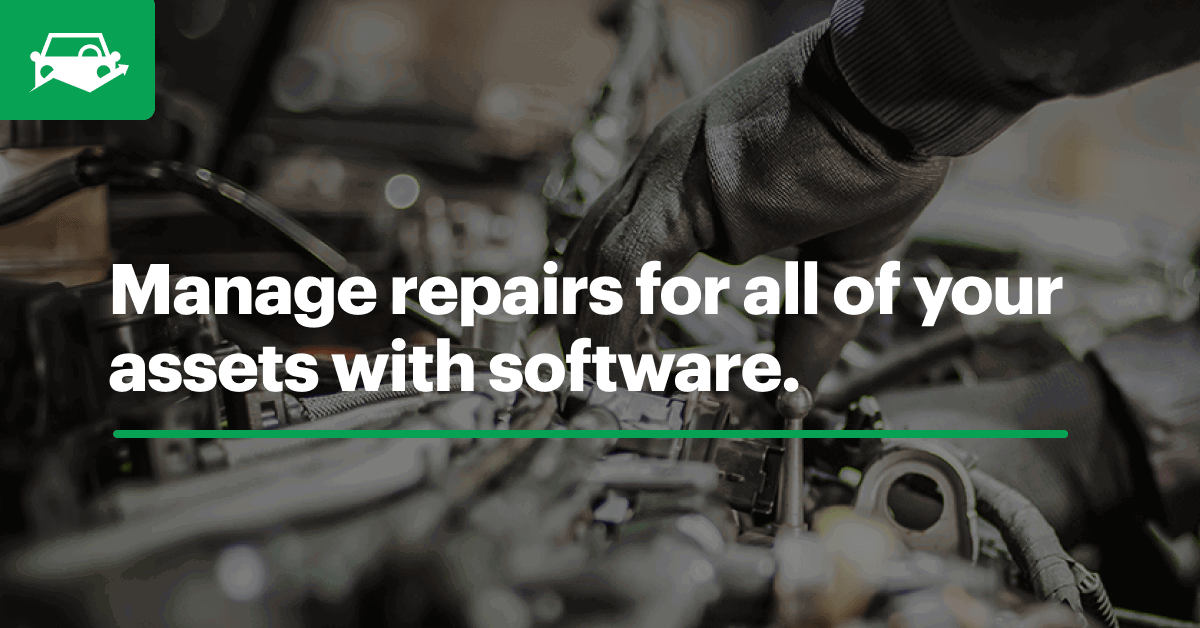 Optimizing Asset Maintenance Management
Developing an effective asset maintenance management plan is essential to avoid downtime and ensure your operation's success. No matter what type of assets you manage, all fleet managers understand the importance of uptime. Without properly functioning assets, your business can't earn.
One of the biggest obstacles fleet managers must overcome is the communication barrier between the field and office. Whether your team is operating heavy equipment on a construction site, fulfilling deliveries or using small equipment for things like landscaping, you must have a way to stay informed of asset condition and act quickly when issues arise.
Fortunately, technology has made it simple for our society to stay connected. Leveraging asset maintenance management software allows managers to receive real-time updates from the field, collaborate with their team to schedule tasks and remotely track repair expenses.
Identify Issues With Mobile Inspections
Asset maintenance is a team effort. Monitoring each asset's condition can be difficult when you have a laundry list of other tasks. That's where your team comes in.
Having operators conduct routine inspections for all of your assets ensures you can be informed of any issues. This allows you to schedule maintenance quickly to avoid compounding issues and downtime.
To ensure efficiency, it's best to avoid paper inspection forms. They're often damaged, misplaced or aren't delivered for days or weeks at a time. With such a busy fleet, you need to be informed of issues immediately.
Asset maintenance management software allows your team to conduct inspections in the field using a mobile app. Not only does this streamline the inspection process to get them back to their duties, but results are uploaded instantly. Any uncovered issues are sent directly to your inbox to keep you informed.
Leveraging inspection results allows you to quickly understand the problem and effectively schedule maintenance tasks. Using a collaborative, mobile solution makes it easy for your team to monitor assets and communicate issues.
Automate Preventive Maintenance Reminders
Inspections help you monitor issues daily, but it's equally important to proactively maintain your assets to lengthen their lifespan. Because maintenance often makes up the bulk of a fleet's expenses, performing small, routine repairs can help you prevent larger issues in the long run.
Your asset maintenance management plan should include preventive maintenance schedules for all of your assets. Whether you base these schedules around mileage, engine hours or usage, keeping up with preventive maintenance tasks is the best way to avoid downtime.
Asset maintenance management software makes it easy for you to keep up with preventive maintenance for all of your assets. Fleet managers can automate service reminders to be notified when upcoming tasks are due and even schedule service tasks in bulk for similar asset types.
Having advanced notice of upcoming maintenance needs helps you avoid schedule conflicts. Fleet managers can schedule service for when an asset isn't in use to ensure productivity and reduce downtime.
Monitor Repair Progress With Work Orders
Fleet managers must have an effective way of communicating maintenance needs. Paperwork orders and playing phone tag with technicians can slow down productivity. To get assets in and out of the shop quickly, managers can create and assign work orders in asset maintenance management software.
No matter how your fleet handles asset maintenance, mobile work orders allow you to collaborate with technicians in real-time, track progress and automatically record detailed service history.
Manage In-House Maintenance
Asset maintenance management software streamlines communication between you and your in-house maintenance team. Staying connected through software and a mobile app ensures everyone on your team can view work orders and clearly understand repair needs.
Technicians can easily view their assigned work orders on a mobile device and access individual service records for each asset. Having an asset's complete maintenance history provides all the insight they need to effectively conduct repairs.
Fleet managers can also easily control spending by reviewing repair tasks by line item, optimizing purchase order approvals and monitoring inventory levels. Tracking part usage in an inventory management system ensures your team has the parts they need while avoiding unnecessary inventory costs.
Streamline Outsourced Maintenance
Many fleets don't have the resources to perform maintenance in house. Having a way to efficiently manage third-party maintenance and easily communicate with shops is essential.
Fleetio's Maintenance Shop Integration is transforming the way fleet managers communicate with third-party vendors. Fleet managers can approve work orders digitally to expedite repairs, consolidate billing and monitor shop productivity to ensure repairs are completed on time.
Instead of playing phone tag with the technician or discovering surprise line items on your invoice, Maintenance Shop Integration allows you to clearly communicate an asset's repair needs, reject or approve line items and ensure repairs stay within your budget.
[![asset-maintenance-cta](https://marketing-cdn.fleetio.com/images/blog/asset-maintenance-cta.png)](/pricing)
Track Maintenance Expenses
As we mentioned earlier, asset maintenance takes up a large portion of your budget. To control your bottom line, you must have a way to track and manage fleet expenses in real time.
Asset maintenance management software simplifies expense tracking and provides you a real-time view of your fleet's operating costs. With all of your expense data housed in a centralized system, you can easily monitor budgets and make decisions that maximize your profitability.
Instead of crunching numbers in spreadsheets, asset maintenance management software automatically calculates maintenance expenses. Fleet managers can view configurable reports to monitor progress at a high level or in granular detail and share reports with key stakeholders. With this insight, you can take control of your budget and ensure your fleet's success.
---
Start your free trial of Fleetio or request a demo today to see how software can improve the way you manage asset maintenance!