In 2022, we published a blog post on avoiding safety violations inspired by the most common vehicle-related infractions discovered at that year's International Roadcheck. For 2023, we'll be focusing on the leading driver-related violations that ended up disrupting the operations of hundreds if not thousands of fleets during the inspection blitz performed this May.
Here were the most common driver violations uncovered by the CVSA during the 2023 International Roadcheck.
1. Hours of Service (HOS)
At a staggering 41% of all driver violations recorded, hours of service (HOS) infractions took 2,169 North American drivers off the road during this year's International Roadcheck. For veterans of the trucking industry, the fact that HOS violations took the number one spot on this list likely doesn't come as a surprise. Despite being required across nearly all of the US for years at this point, many American carriers are still adjusting to ELDs. Industry surveys frequently find that a staggering percentage of carriers aren't aware of or don't fully understand the latest HOS rules. And due to parking frequently being difficult to find, drivers often end up exceeding HOS limits when trying to take federally mandated breaks. Partly for that reason, when the American Transportation Research Institute polled more than 4,000 motor carrier executives, drivers and other personnel on their top concerns this year, truck parking was the second most reported issue.
But despite how pervasive HOS violations are in the trucking industry (and to fleets in general), organizations do have countermeasures available to them. First, the Federal Motor Carrier Safety Administration (FMCSA) has a wealth of online resources designed to demystify HOS regulations. From easy to understand explanations on driving limits, exceptions, reporting requirements and more, the FMCSA website contains answers to any HOS-related questions you've likely ever had. By keeping up-to-date on the latest developments, carriers can ensure they're never in the dark on HOS policy updates.
As for challenges associated with ELDs and reporting, fleets should make sure that the training they provide to their drivers is actually equipping them with the knowledge they need on the road. While spending the time and investing the resources to reformat your training processes and reeducate your drivers does come at a cost, by reducing HOS-related fines, carriers will often end up with savings in the long run.
2. False logs
CVSA-certified inspectors caught 1,392 American, Canadian and Mexican drivers with misreported logs this year. And unlike HOS infractions where there are a number of understandable (albeit not exculpatory) reasons for being in violation, false logs are much harder to justify. Even in a post-ELD mandate world, fraudulent reporting remains a pervasive issue for fleets of all sizes and industries. Despite the risk of receiving fines up to $2,500 per false log, drivers looking to subvert federal rules do everything from setting up "ghost" profiles to unplugging their ELD devices to operate beyond legal limits.
To curb the prevalence of false logs, fleets need to establish company cultures that value compliance and the safety and wellbeing of their drivers over maximizing efficiency at (nearly) any cost. By being mindful about overburdening drivers with excessive loads and simply staffing enough drivers to fulfill the hauls they require, organizations can go a long way towards minimizing the pressures that often compel drivers to flout the law. While it certainly won't be easy to overcome the mentality behind "if the wheels ain't turning, you ain't earning," endeavoring for a healthier balance between productivity and fleet safety is ultimately the best path forward for carriers and drivers alike.
Leverage driver monitoring systems to improve safety
Through the use of driver monitoring systems, fleet managers can keep a watchful eye over their drivers even when they're hundreds of miles away. Greater oversight has been proven to improve safety outcomes on the road.
Download for free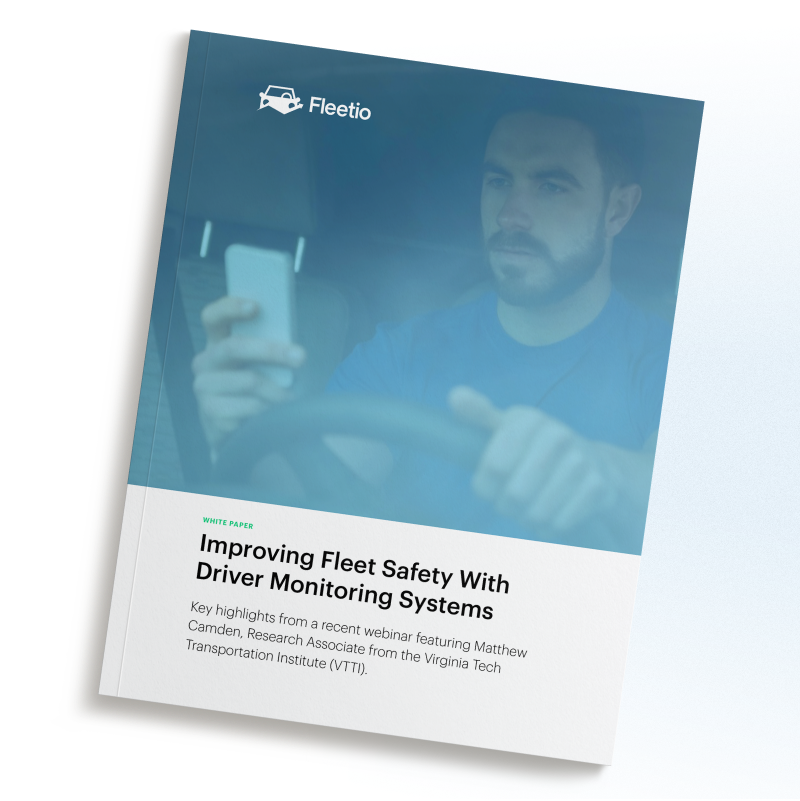 3. Canceled/revoked licenses
Out of all the driver violations discovered during the 2023 International Roadcheck, 416 of them had to do with canceled or revoked licenses. Despite being home to about 1 million commercial driver's license (CDL) holders, in terms of infrastructure designed to alert companies that their personnel have had their licenses suspended, the United States is quite lacking. Only 17 states have Employer Notification Systems (ENS) in place; the rest rely on drivers self-reporting when their licenses are no longer valid.
And while timely self-reporting is mandated by federal law, the ease with which drivers can get away with staying silent enables less scrupulous vehicle operators to take advantage of this lack of oversight. According to research conducted by the American Association of Motor Vehicle Administrators (AAMVA), somewhere between 50% to 80% of commercial drivers self-report, leaving a worrying percentage of drivers who disregard laws meant to keep our roads safe.
Fleets outside of the 17 states with ENS systems need to be more proactive if they want to confirm if their drivers' CDL licenses are in good standing. The exact methods for obtaining driving records vary state by state, but they typically are fairly easy to obtain with driver consent. While it's not practical to constantly request these files for an entire team of drivers on a regular basis, employers should make CDL validation a standardized part of their hiring process if they aren't already. Combined with a company culture that values honesty and compliance, fleets can take steps to curb rates of commercial driving with improper licenses.
4. No medical card
Federal law requires commercial drivers of vehicles that weight 10,000 or more pounds to obtain and maintain a valid Medical Examiner's Certificate (colloquially referred to as a "medical card.") But despite that requirement, inspectors at this year's International Roadcheck found 241 drivers operating their vehicles without a medical card in their vehicle or on their person. The medical card requirement is designed to ensure that operators of commercial vehicles don't possess any physical maladies that might pose a safety risk for themselves or others on the road. While different states follow different policies on how medical cards are obtained, renewed and enforced, being caught without a valid one is a major problem no matter what state a driver is in.
Fortunately, unlike the difficulties associated with suspended licenses, verifying that their employees' medical cards are in order is a very simple matter for fleets. Medical cards have clear expiration dates listed on them, so employers can instantly tell if one is still valid or not. To ensure their drivers don't let these cards lapse, fleets can either ask drivers to present these cards to them on a periodic basis or they can maintain a database of when their drivers' cards are set to expire (and remind them when they are in need of renewal).
For Fleetio Users
Take advantage of our fleet document storage feature to always have access to important employee documentation.
---
While developing a strong safety culture is no small task, having a driver management system can make staying compliant a whole lot easier. Greater visibility over how long drivers are on the road can help combat HOS violations. Users can upload digital versions of important documents to driver profiles to ensure they are always accessible. And integrations with telematics systems can alert employers if their drivers engage in reckless behavior on the road, allowing them to take appropriate actions to curb future incidents.
Achieve greater safety compliance with Fleetio
By providing fleet managers with all-encompassing visibility over their driver activity and vehicle issues, Fleetio helps organizations stamp out safety and compliance risks.
Learn more