The Fleet Beat is a monthly newsletter filled with helpful resources to improve your fleet operations and boost your growth as a fleet manager. This month, we covered everything from fleet budgeting to the many applications of geofencing.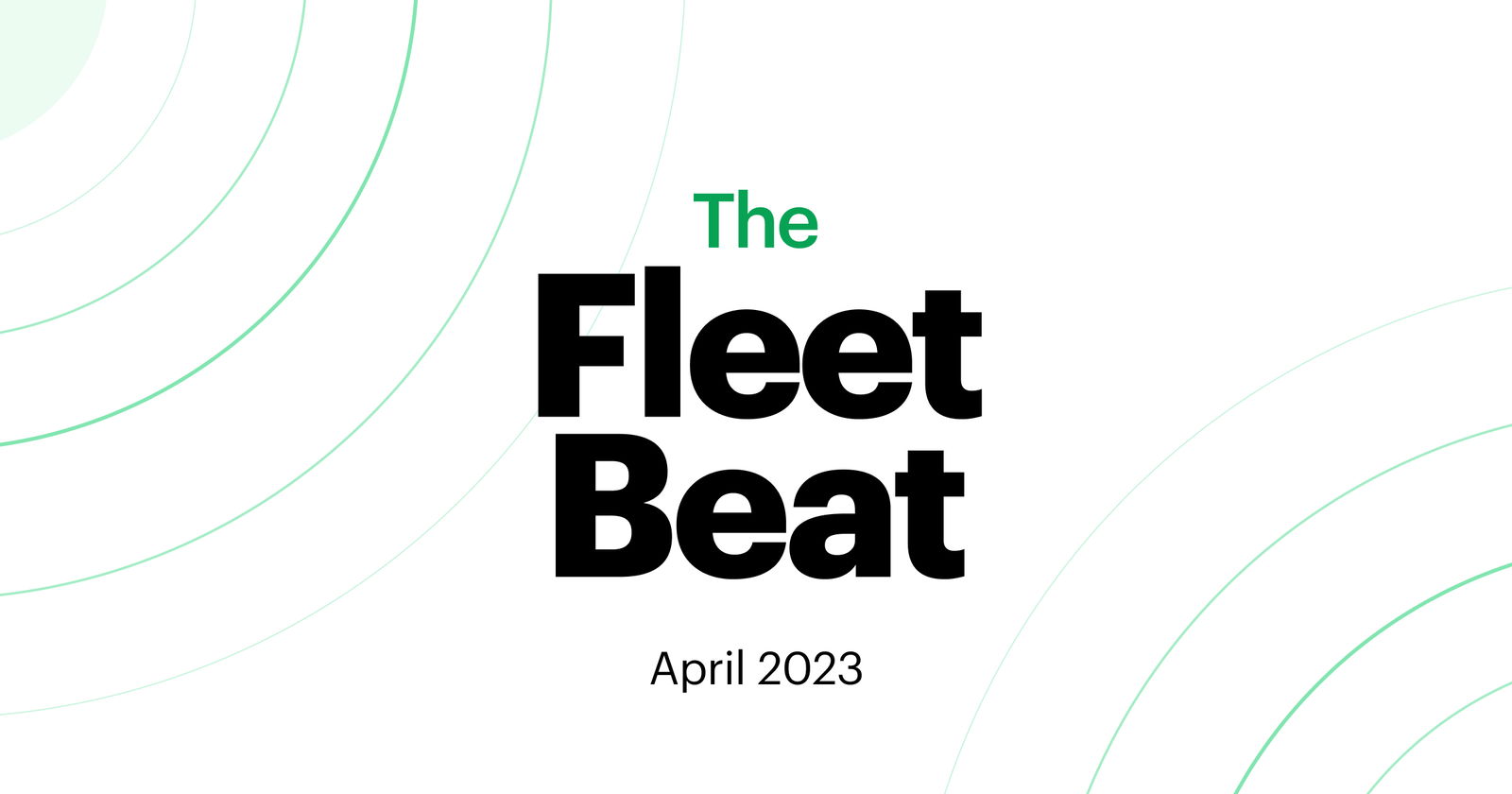 Our Top Articles for April 2023
1. Budgeting 101 for fleet managers
A good budget is the cornerstone of any successful fleet operation, but the process of creating, and adhering to, a budget can be a hefty task. Putting together a budget involves knowing where money is coming from, what it's going towards and how it's being spent along the way.
Related Resources
2. Comparing Work Truck's top 5 medium-duty trucks
Each year, Work Truck names its nominees for its Medium-Duty Truck of the Year. We took a look at each vehicle to compare their key features and benefits.
Related Resources
3. What can you learn from breakdowns in your fleet?
While every fleet aims to minimize vehicle breakdowns, few approach the problem from a data-driven perspective. By analyzing their breakdown data for trends, fleets can discover issues that might otherwise go unnoticed.
Related Resources
4. How fleets can take advantage of geofencing
These days, telematics devices see widespread use among fleets of all sizes and industries. But of those fleets, only a fraction leverage their GPS-enabled hardware to its fullest capacity. Geofencing takes telematics vehicle tracking to a whole new level, enabling fleets to improve their productivity, compliance and so much more.
Related Resources
---
Get the latest fleet industry news and tips delivered to your inbox each month. Sign up for the Fleet Beat, a free monthly fleet management newsletter.