Successful commercial fleet management hinges on the oversight of asset performance, maintenance and expenses, but some fleet management strategies are more effective than others. To heighten fleet efficiency, many businesses are turning to modern software tools that provide better visibility across operations.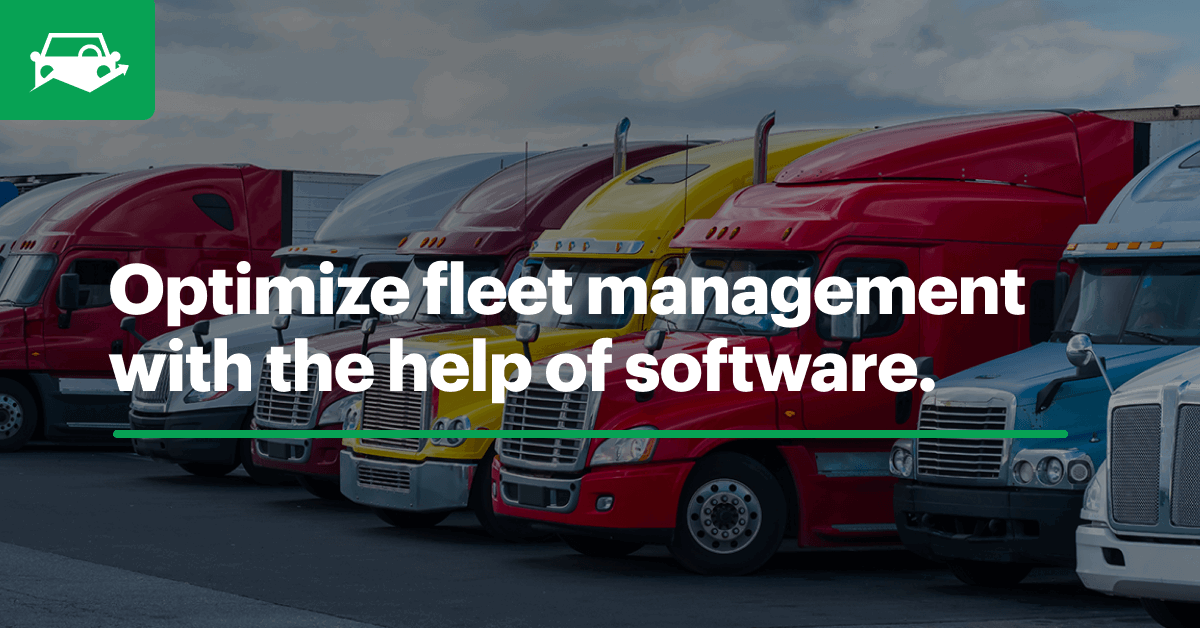 Improving Your Commercial Fleet Management Strategy
Effective commercial fleet management is essential to ensuring the productivity of your mobile assets. No matter what industry you're in, the success of your operation ultimately relies on the performance of your commercial vehicles.
While many businesses have some form of fleet management strategy in place, some are still using outdated tracking methods like spreadsheets and paper. Not only are these methods inefficient, but they also don't provide real-time visibility into daily operations.
With modern advancements in technology, fleet managers now have the ability to track and manage commercial fleet operations in an organized system. Mobile-first fleet management software enables users to track all fleet data in real-time, automate processes and eliminate data entry to maximize fleet efficiency.
Streamlining Commercial Fleet Maintenance
Whether your business transports goods or provides services to customers, your fleet's efficiency determines the amount of revenue you generate. To keep your fleet moving and guarantee uptime, proper commercial fleet maintenance is a must.
To keep up with commercial fleet maintenance, fleet managers should keep a comprehensive record of work orders, preventive maintenance tasks and repair expenses. While this may be difficult to manage on your own, a fleet management software digitizes your data and helps you streamline and automate maintenance processes.
Vehicle Inspections
While you may not immediately think of inspections when focusing on fleet maintenance, vehicle inspections are one of the most important aspects of a commercial fleet maintenance plan. Whether or not your fleet is required to perform Driver Vehicle Inspection Reports (DVIR) for compliance, vehicle inspections are the first line of defense when uncovering maintenance issues.
Some fleet managers have an issue with drivers breezing through inspections to begin their routes. This can result in issues going unnoticed for weeks or months at a time, which can lead to avoidable breakdowns.
Leveraging a mobile vehicle inspection app enables drivers to conduct fast, thorough inspections from anywhere. All results, including photos, comments and odometer readings, are instantly uploaded to yourcommercial fleet management software, and managers are alerted to issues immediately.
Inspection data can be referenced when creating vehicle work orders, and odometer updates can trigger preventive maintenance tasks to streamline repairs and maximize uptime.
Preventive Maintenance
One of the best ways to sustain your commercial fleet's efficiency is to take a proactive stance on maintenance. Following preventive maintenance recommendations set by your manufacturer maximizes your fleet's lifespan and return on investment (ROI).
Automating your preventive maintenance schedule with fleet management software allows you to receive service reminders for upcoming maintenance tasks. You can bulk manage service tasks or tailor them by vehicles, saving you valuable time and helps ensure your vehicles never miss an oil change.
Service reminders can be triggered based on hour intervals or odometer readings. Odometer updates can be uploaded with vehicle inspection data, or you can pair your existing telematics system to automatically sync odometer updates with fleet management software to further streamline your commercial fleet maintenance plan.
Maintenance Work Orders
Whether you conduct maintenance in-house or outsource to a third-party, having an organized work order process ensures you and your technicians are on the same page regarding repairs, parts, pricing and turnaround time.
Commercial fleet management software allows you to create and track mobile work orders on a centralized platform. Tracking service through work orders keeps you informed of shop efficiency and allows you to monitor line items on a granular level.
Having this level of control helps you avoid unexpected fees and communication gaps. Instead of playing phone tag with a third-party shop, commercial fleet managers can auto-approve or reject line items to better control expenses.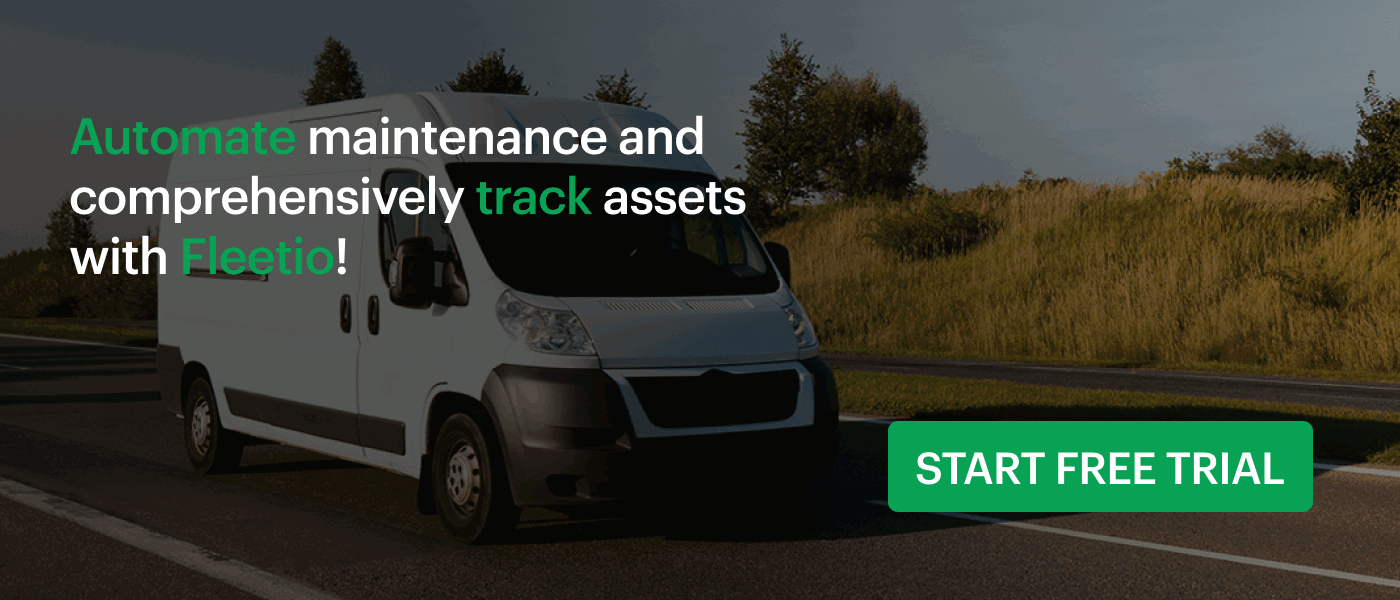 Tracking Fleet Expenses
Having an in-depth understanding of your commercial fleet's expenses is critical to sustaining your business and maximizing profitability. It's no secret that fleets are expensive to operate, but comprehensively tracking costs associated with your assets allows you to create and maintain an efficient budget.
Fuel Costs
Alongside maintenance, fuel is one of the largest expenses for any fleet. Closely monitoring fuel consumption trends and calculating cost-per-mile provides excellent insight for controlling and improving your fuel budget.
Tracking fuel can be tedious if you're still manually entering data from paper receipts, but leveraging modern solutions like fuel cards and commercial fleet management software eliminates manual data entry and provides increased data visibility.
All expenses are automatically uploaded to a centralized platform, providing you accurate, real-time metrics like cost-per-mile and miles-per-gallon. Viewing your commercial fleet's fuel trends allows you to analyze purchases and determine strategies to improve spending.
Total Cost of Ownership
We've touched on your fleet's largest expenses—maintenance and fuel—but your budget doesn't end there. Monitoring all of the costs associated with your assets gives you a complete understanding of your fleet's health, sustainability and ROI.
Calculating your fleet's true total cost of ownership (TCO) may seem like an insurmountable task if you haven't centralized your data in a complete system of record. By aggregating your data in fleet management software, TCO is automatically calculated to help you determine the best decisions for the future of your fleet and maximize your ROI.
With real-time reports on TCO and asset utilization, you can optimize current vehicle usage, as well as determine vehicle acquisition and replacement strategies. You can also optimize budget allocation and forecast financial milestones in your fleet's future.
Commercial fleet management software also allows you to create configurable reports on virtually any fleet metric, from maintenance and utilization trends to efficiency and operating cost reports. Housing all of your commercial fleet's data on a single platform gives you the complete picture of your fleet's efficiency and success.
---
Start your free trial of Fleetio or request a demo today to learn how you can improve efficiency across your entire commercial fleet!