If you're relatively new to the fleet space, outsourcing your fleet and management can seem like an attractive option. But for companies up to the challenge, managing your fleet in-house can present some inherent advantages if you approach it the right way.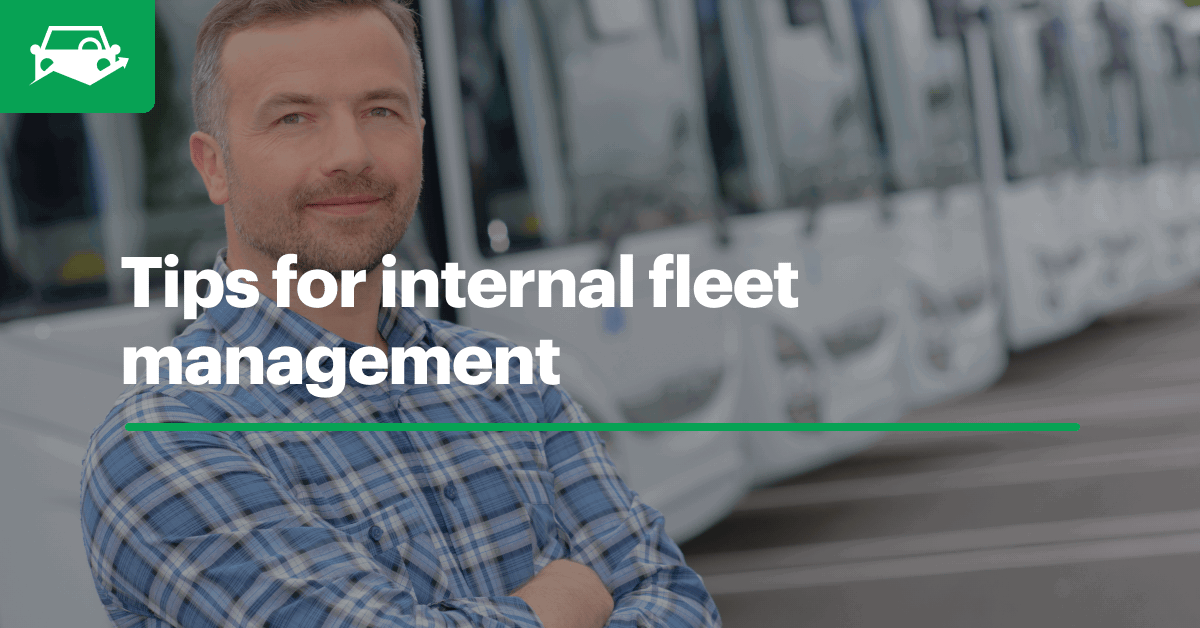 There are tons of fleet management companies and services out there that are purely dedicated to managing fleets on behalf of other companies in lieu of an internal fleet manager. For companies, this can be a great solution to get assets out on the road without some of the associated costs and liabilities.
But for companies exploring managing their fleet internally, figuring out how to manage a fleet can be an overwhelming prospect.
So where should you start when it comes to fleet management? We have a couple of tips to get you started, as well some links to other materials that can give you a more in-depth breakdown of some of the concepts we'll introduce.
1. Have a plan.
The reason many fleets will fail at internal fleet management is because of ineffective planning and lack of documentation of those plans. You'll want to know exactly how many moving parts you'll be responsible for before you dive headfirst into fleet management.
An easy step is to know your assets. Create documentation outlining each vehicle, and also take into account where you might need to fill in some gaps in your fleet or even possibly streamline by offloading some of your vehicles. This can help you develop a strong replacement and disposal strategy.
Once you know what you're working with, you can then begin to set up the day-to-day, recurring processes your fleet needs to stay up and running, like:
There are a lot of factors to determine at the outset, but with thorough planning, you can set yourself up for success from the very beginning of your endeavor.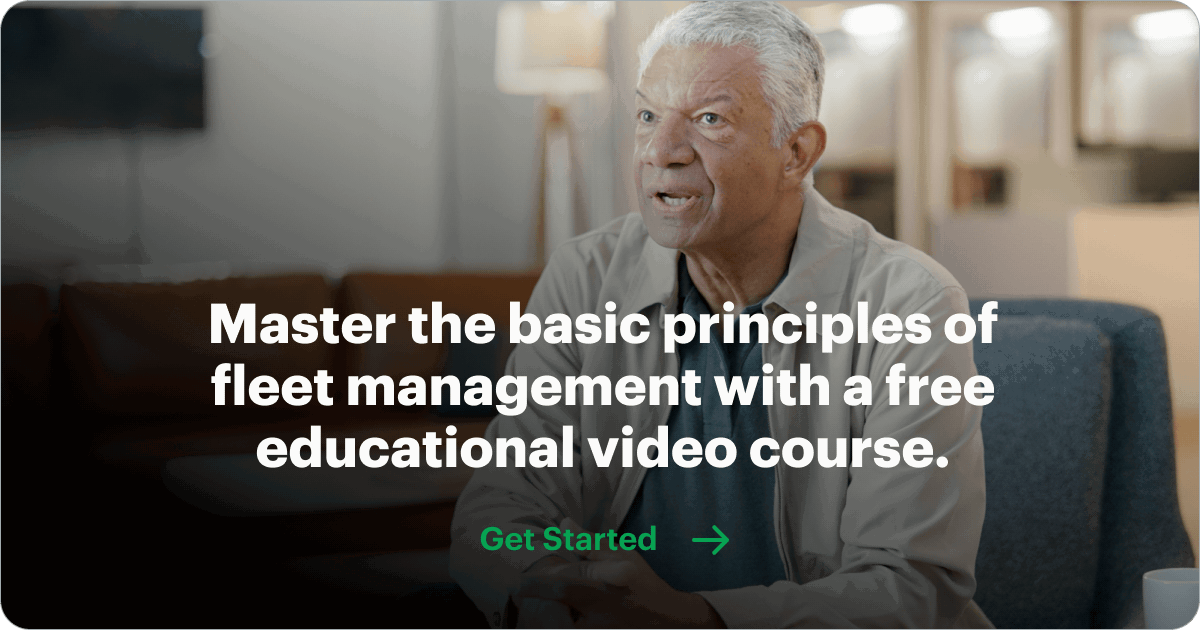 2. Set clearly defined goals and measure everything.
Processes are the meat and potatoes of fleet management technique, but measuring results is the gravy. Being able to efficiently report on your fleet's performance, as well as find areas of success and potential areas for improvement, is what transforms a fleet from a simple operational chess piece into a driver of a company's success.
It's important to make sure that you're measuring the right things – it can be very easy to slip into monitoring vanity metrics that don't actually matter in the grand scheme of your business, or that don't make sense out of context. For example, tracking mileage can be a useful tool when you're using it to gauge fuel economy or determine a maintenance timeline, but if you're just blindly tracking mileage, you're learning nothing about your operation or your vehicles.
You'll want to set goals for different areas of your fleet management and find consistent ways to measure those goals to ensure you're meeting expectations and achieving efficiency wherever possible. That means having benchmarks for things like:
Once you determine what you want to measure, you need to ensure you have a safe place to store all of that data – it will be instrumental in demonstrating the efficacy of your fleet and determining future budgets and other decision making processes. Creating a recurring report can help maintain consistency and organizational transparency.
3. Integrate the right technologies.
A lot of fleet management practices can be easier said than done – unless you have the right technology in place designed to make the job simpler. Implementing a cloud-based fleet management software can make most of your processes faster and more efficient while also creating a strong database of information on your fleet to be used years down the road.
When you use a fleet management software, you can take all of your metrics into a single dashboard, and even integrate further tech solutions like telematics devices and other third party services so that you have access to all of your fleet's information in one place. You can also streamline specific maintenance processes to keep track of service actions, like assigning tailored preventive maintenance (PM) schedules to certain vehicles and automatically generating work orders when issues are reported.
Software-based solutions also make it far more likely that drivers and technicians will be able to comply with reporting standards. Platforms like Fleetio make it easy for drivers to complete pre- and post-trip inspections with electronic Driver Vehicle Inspection Reports (eDVIRs) from their smartphone or tablet, and technicians can quickly engage with work orders as they're received.
Managing a fleet in-house means getting to keep strict control over budgeting and processes in ways that can impact your bottom line for the better – if you prepare properly. It might take a little more work upfront to make sure you have everything you need to be successful, but with a little bit of elbow grease and attention to detail, you can set up processes that will easily scale as you grow and keep your fleet running like clockwork.
---
Are you ready to take fleet management to a whole new level? Start your free trial or request a demo of Fleetio today!