IT managers can be finicky about implementing software—for good reason—but armed with the right information, you can make a convincing case for adopting cloud-based fleet management software.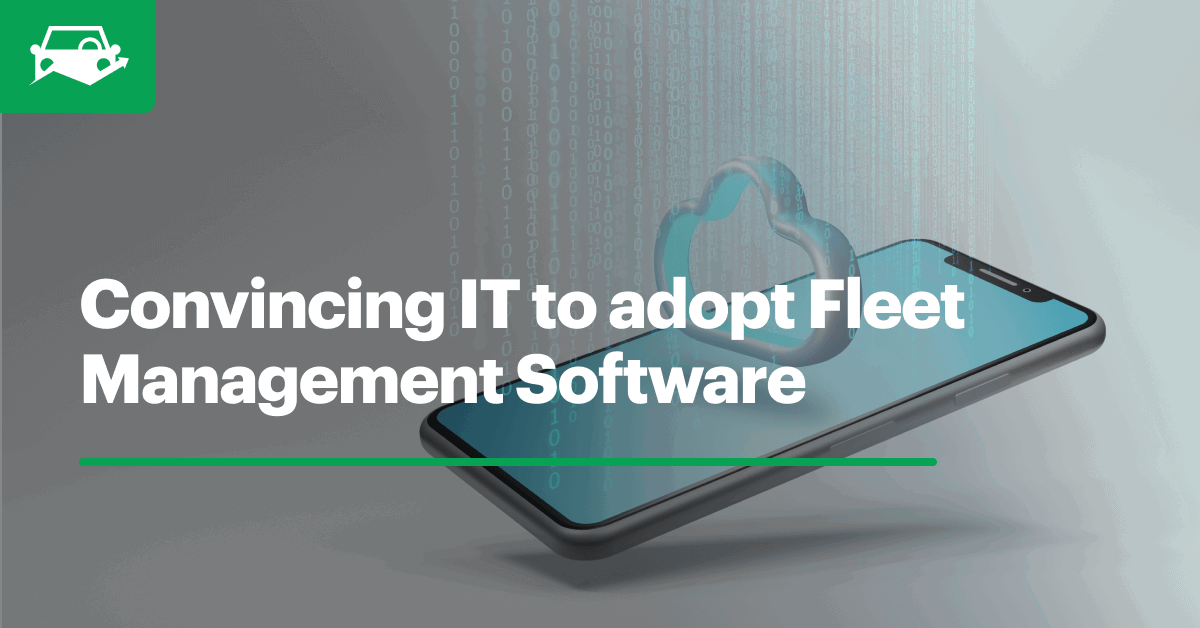 Getting Buy-in on Fleet Management Software
So you've established the need for smart fleet management technology. Maybe you're looking at a few different options, or maybe you've already found the perfect one, but changing processes and implementing new technologies are big decisions. For some fleet managers, buy-in from leadership and other departments may be required. Of all departments, IT can be the toughest to persuade. Adopting new technologies can tax IT departments more than any other, as it falls to IT to implement the solution, ensure team members are proficient in using it and troubleshoot any issues.
Proving the Value of Fleet Software Solutions
While solutions requiring hardware often need more attention from IT, cloud-based solutions offer less challenges with added benefits. For IT approval, cloud-based solutions should be proven secure, easy to implement, easy to use and scalable. But how do you convince your IT manager that your chosen solution is up to snuff? In this blog, we've put together a few talking points to focus on when pitching your desired fleet solution to IT.
Security
A top concern for any company when implementing new technologies is data security. Cyber threats are constantly changing and improving, so a software's security has to be malleable enough to adapt. The weakest point in organizations' cybersecurity, according to research, is users and their credentials. Software using a single sign-on (SSO) framework for logging in provides increased usability and reduced compromised credentials. SSO is especially helpful if your fleet uses multiple solutions; integrating all your solutions in one fleet management software with an SSO framework removes the necessity of remembering multiple usernames and passwords. When pitching a solution to your IT manager, highlight details of the solution's security practices, including:
Daily database backups: This ensures that, should something happen with the software, you will still have access to up-to-date fleet data with minimal downtime.
Enhanced safety measures: Solutions using SSO framework are more secure and reduce IT help desk requests by about 30-50 percent. A scalable platform with end-to-end security features is easier to sell IT on.
Ease of Implementation
A good fleet management software should be plug-and-play, allowing you to immediately get to work after its install. Cloud-based software allowing for third-party and in-house integrations and an open application programming interface (API) offers the added benefit of securely consolidating disparate data. When pitching a software solution to your IT manager, emphasize the ease with which it can be implemented, including:
Plug-and-play Framework: The less time IT has to spend implementing a new software, the better. A robust fleet management software includes additional elements that speed up implementation, such as a VIN decoder that automatically pulls maintenance schedules plus more than 90 vehicle specs.
Integrations: Solutions with integration capabilities simplify data collection and consolidation and improve total fleet reporting.
API: Fleet software with an open API allows you to integrate internal or third-party data for non-integration solutions.
"One of my favorite things about Fleetio is the fact that they have an open API and they integrate with so many different solutions. It's nice when they have their own integrations, but the advantage of an open API is that I can build my own as necessary." —Adam Bliss, IT and Safety Manager, J. Pettiecord
Ease of Use
Ease of use is crucial when adopting new software. A user-friendly interface makes learning new technologies much more seamless. Fleet management software that includes training and a multitude of available "help" resources will benefit your team greatly and take extra work off of your IT department. When pitching software solutions to your IT manager, include such features as:
User-friendly Interface: Software features from SSO and customizable dashboards to user permissions and scalability reduce onboarding time and ensure your team isn't getting bogged down with nonessential elements.
Product Onboarding and Training: Software products that include onboarding and ongoing training help decrease time to implementation while increasing user familiarity and product knowledge. Ongoing training is especially beneficial when using a cloud-based fleet management software that consistently updates and/or adds new features for increased usability.
Product Resources: Software that comes standard with an available Help Center, customer support specialist and educational resources helps decrease IT help desk requests and increase product knowledge.
Associated Costs and Scalability
Software cost and scalability are also primary concerns for fleets. Before implementing a new software, make sure it provides enough return on investment (ROI) to be worth it. A scalable solution offers the added benefit of restricting or customizing user permissions for optimized implementation and usability. Scalability also means that you're getting exactly the support you need for your fleet, no matter the fleet's size or growth. When pitching to your IT manager, include such information as:
ROI Analysis: Numbers don't lie (unless you're bad at math), so providing your IT manager with a strong ROI analysis can increase your chances of approval.
Scalability: Choose a scalable software that offers simple pricing based on the number of assets in your fleet to ensure you're only paying for what you need. This allows you to pick the features appropriate to your fleet and pass on extraneous features while having the option to scale up as your fleet grows.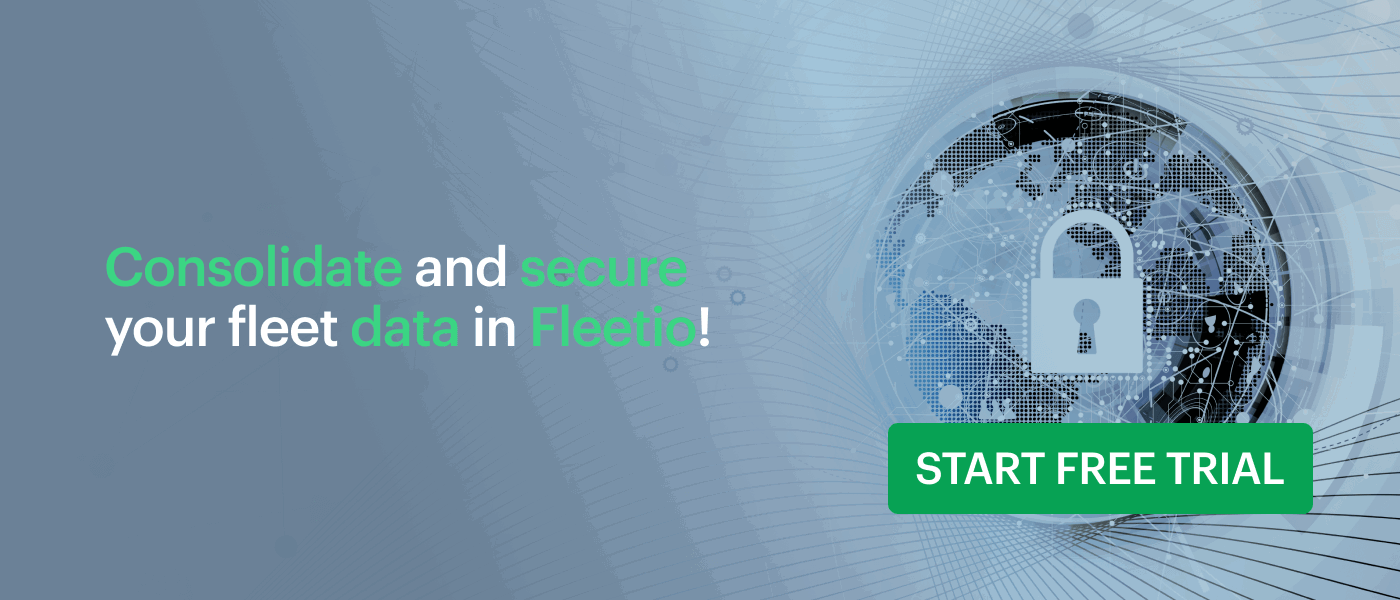 Software for IT Leaders
Fleetio offers a scalable platform with a simple pricing model and an abundance of features. Fleetio's plethora of integration partners and open API and webhooks allows you to consolidate all your fleet data in one secure location with daily database backups and enhanced, end-to-end security. As a plug-and-play software, implementing Fleetio is quick and easy. A user-friendly interface with available onboarding, digital Help Center and customer support specialists, Fleetio has no shortage of resources open to users at any time.
---
Find out why Fleetio is the software for IT leaders. Start your free trial or request a demo of Fleetio today!