We may use the term "fleet manager" as a catchall, but the reality is that many people who have a role in fleet management often have jobs and titles that blend a variety of different responsibilities into one position. If you're the person at your company that happenstanced your way into fleet management, we've got some tips you can use to get a little comfier in your inherited role.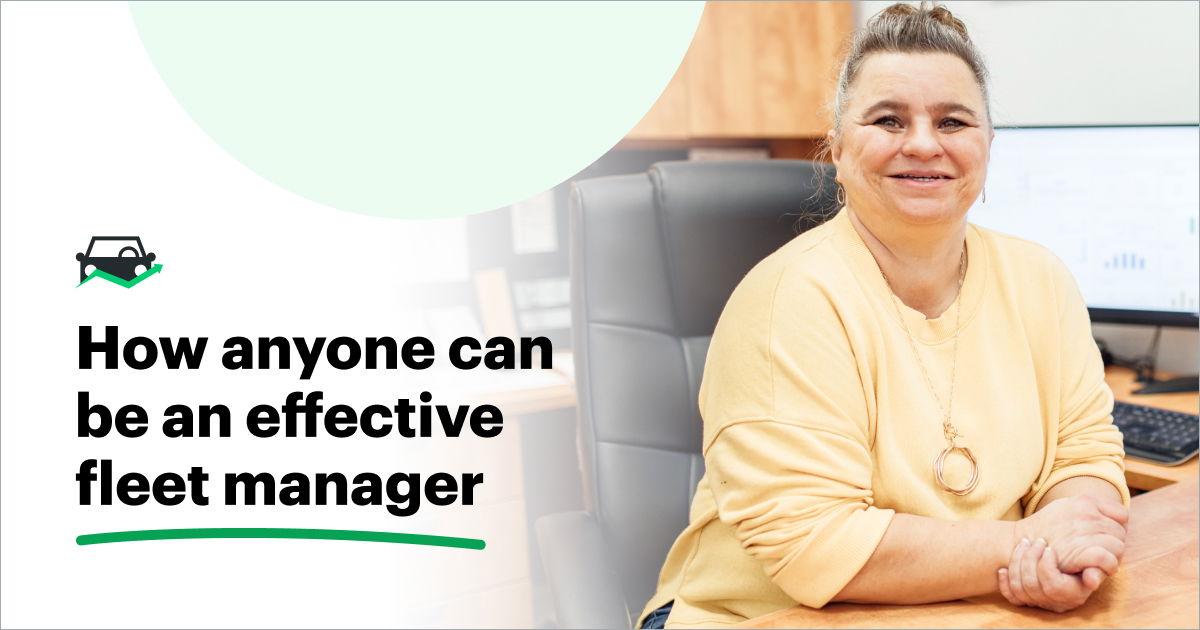 Are you a fleet manager… but only sort of?
Fleet can look really different from organization to organization – after all, a fleet can serve a variety of purposes for a company, from providing complicated logistics and delivery to simple transportation for employees. Because of that variability, some companies might not have a dedicated fleet manager, and instead, package the management of their fleet into a finance, operations, or even marketing or office manager role to consolidate efforts.
Just because your primary skill set might not be in fleet management, that doesn't have to mean you can't effectively and profitably run a fleet, but it might look a little different for you than it would a full-time fleet manager. Here are a few tips you can use to feel competent in a part of your job role that might not be your primary expertise.
1. Get familiar with some fleet terminology, as well as your fleet's specific industry.
If you're new to the fleet side of your company, or even if you've had fleet under your job umbrella for a little while but don't feel super secure in your fleet knowledge, it's always a good idea to start familiarizing yourself with what "fleet" actually means, as well as what goes into it. Fleets can be a surprisingly complex operation, so knowing the lingo can help you find a starting point for where to focus your efforts.
As you learn more about fleet in general, also be sure to pay attention to your organization's particular niche. The ins and outs of running a large heavy duty construction fleet are going to look way different than managing a small fleet of trucks for a home services company, so understanding what the role of your fleet is within your greater industry can be a huge boost in your knowledge. You might try signing up for free fleet and industry-specific newsletters and publications that can keep you ahead of industry trends, as the field is constantly evolving and advancing.
2. Get to know your vehicles and what it takes to keep them running.
Just like your own personal vehicle, fleet vehicles all have a very specific set of OEM guidelines that should be followed to the letter to keep them in top shape. It's important to compile as much information about the makes and models of your vehicles so you can identify what kind of maintenance they need and when they need it. This will form the basis of your preventive maintenance plan, and once you're able to establish a schedule, it will be a lot easier to pre-plan maintenance and manage any downtime you might incur.
Once you understand the upkeep of your fleet, come up with a plan to actually tackle that maintenance schedule. If you have a team of in-house technicians, you'll be able to coordinate internally, but if you use a third-party provider for your maintenance, you'll need to find the right shop that can handle your preventive maintenance on a regular basis as well as take on your emergency repairs as they come up. Develop a good relationship there, and you'll be able to ensure that your vehicles stay on the road as much as possible.
It's also important to know when it might be time to retire a vehicle. While it can be tempting to just save money and stretch a vehicle to the end of its lifespan, it's important to assess what a vehicle's actual value to your company is and whether it's outlived its profitability and usefulness (more on that in the next section).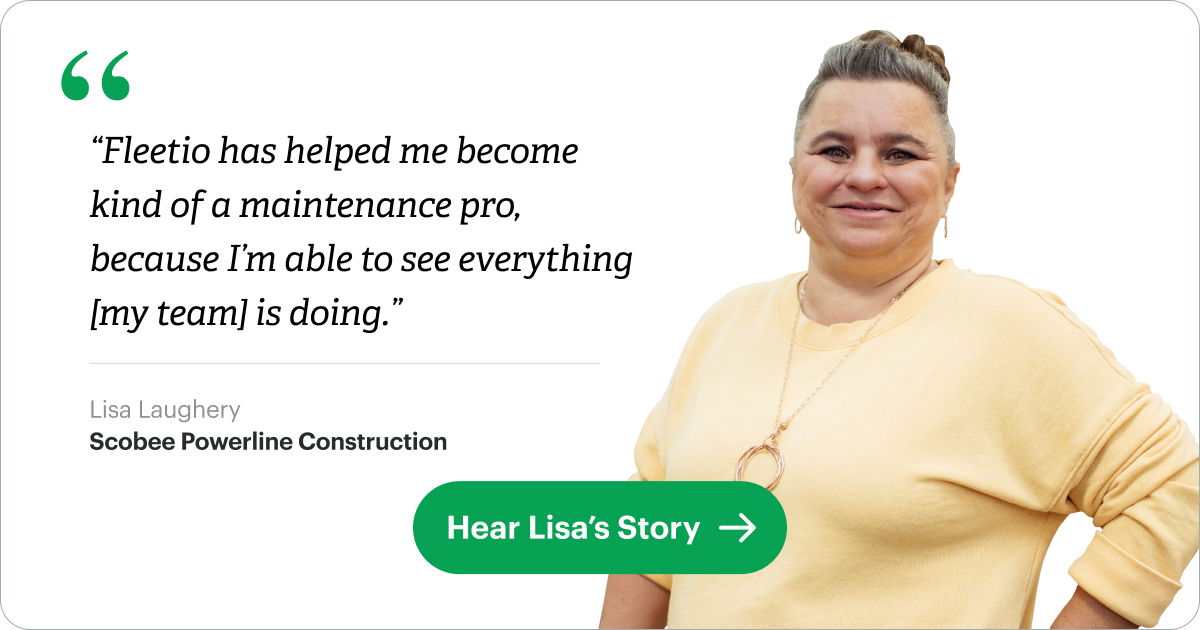 3. Start tracking key metrics and come up with a plan for reporting.
In any fleet, there are a few metrics that should be watched to ensure that vehicles are providing value to the fleet, and in turn, that the fleet is providing value to the company as a whole. Here's a couple of high-level KPIs to keep in mind:
Total Cost of Ownership
TCO is how much it costs to use a vehicle, relative to the value it's creating. You can track this number for each vehicle and try to lower it over time to reduce your overall operating costs.
Maintenance Costs and Downtime
It's important to keep tabs on how much you spend on maintenance, regardless of whether you manage it internally or externally. You should also quantify downtime so you can gauge overall vehicle health and response times from your maintenance team.
Vehicle Replacement
Monitor your vehicles to ensure they are on track for proper replacement timelines, whether you track by accrued mileage, age of the vehicle, or cost of operation.
Fuel Costs
Fuel is one of the biggest variable costs in a fleet, so making sure you keep fuel expenditures in check can have a huge impact on your budget.
There are plenty of other metrics you can use to determine the success of your fleet, like driver behavior, safety and compliance, but starting with the most obvious ones will give you a good idea of where you stand and where you can build from.
Once you start tracking those metrics, be sure to set a method and cadence for reporting those data points to higher-ups. It's important to show that the fleet is functioning in the most streamlined way possible, so setting up a monthly or quarterly report to review costs, downtime and other key points in the fleet can go a long way in demonstrating wins and communicating pain points.
4. Implement the right software to make your life easier.
Fleet management software can go a long way in keeping your fleet efforts lean, especially if you're balancing other significant job responsibilities. A good fleet management platform like Fleetio can help you manage your fleet with preventive maintenance schedules that notify you when it's time for a vehicle to be serviced, as well as automated workflows that allow you communicate back and forth on work orders with your in-house tech or third-party provider. Operators can enter their inspections from their phone or tablet, which lets you stay on top of your fleet's maintenance and compliance without having to track down a ton of forms.
Fleetio also lets you easily capture, calculate and track the metrics you need to demonstrate your fleet's performance, and can create automated reports to save you time. Our library of integrations makes it simple to collectivize all your data from fuel cards, telematics devices, and more into a single dashboard.
---
Want to up your fleet management game? We created a free five-part video series to teach you the basics of fleet management. If you want to simplify your fleet management process and automate some of your daily tasks, give Fleetio a try with a 14-day free trial or a guided tour of the platform.