Features
Vehicle Safety Recalls
Learn about safety recalls on your vehicles as soon as they're released.
Never miss a safety recall
Our integration with the NHTSA pulls in all reported safety recalls to proactively alert you to potential issues with your fleet vehicles, allowing you to take advantage of repairs quickly. No more waiting for mailers from the manufacturer!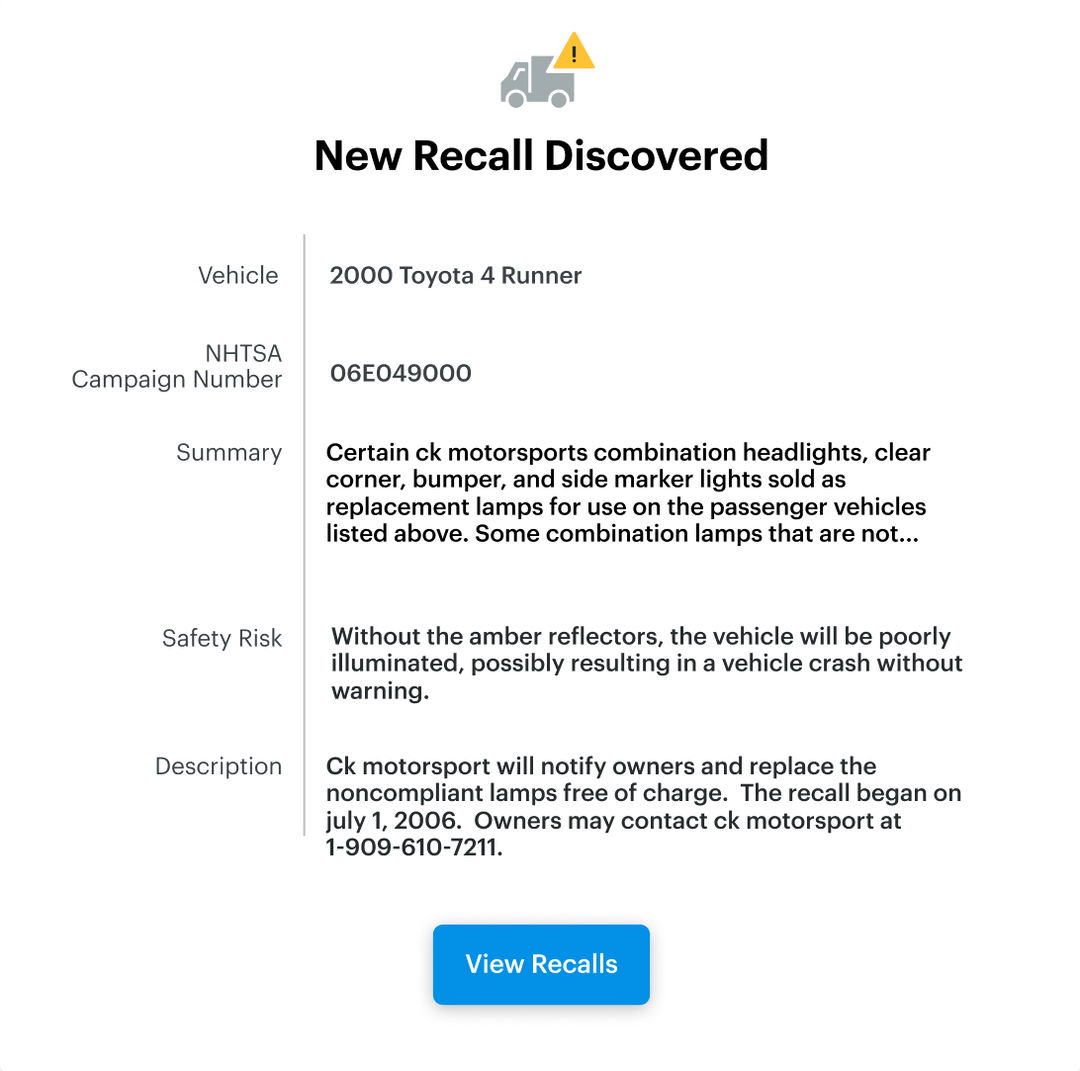 Email alerts
View recall details
Recalls added to vehicle records instantly
Minimize effective downtime from recalls
Create issues directly from recall notifications and work them into your existing maintenance processes, ensuring you get an appointment with the dealer before significant delays occur.

Measure downtime
Track issue resolution time
Acknowledge non-critical recalls
Track recalls against maintenance activities
Associate issues with repairs and log dealer service automatically with Outsourced Maintenance Automation, ensuring a complete, detailed maintenance history for every vehicle.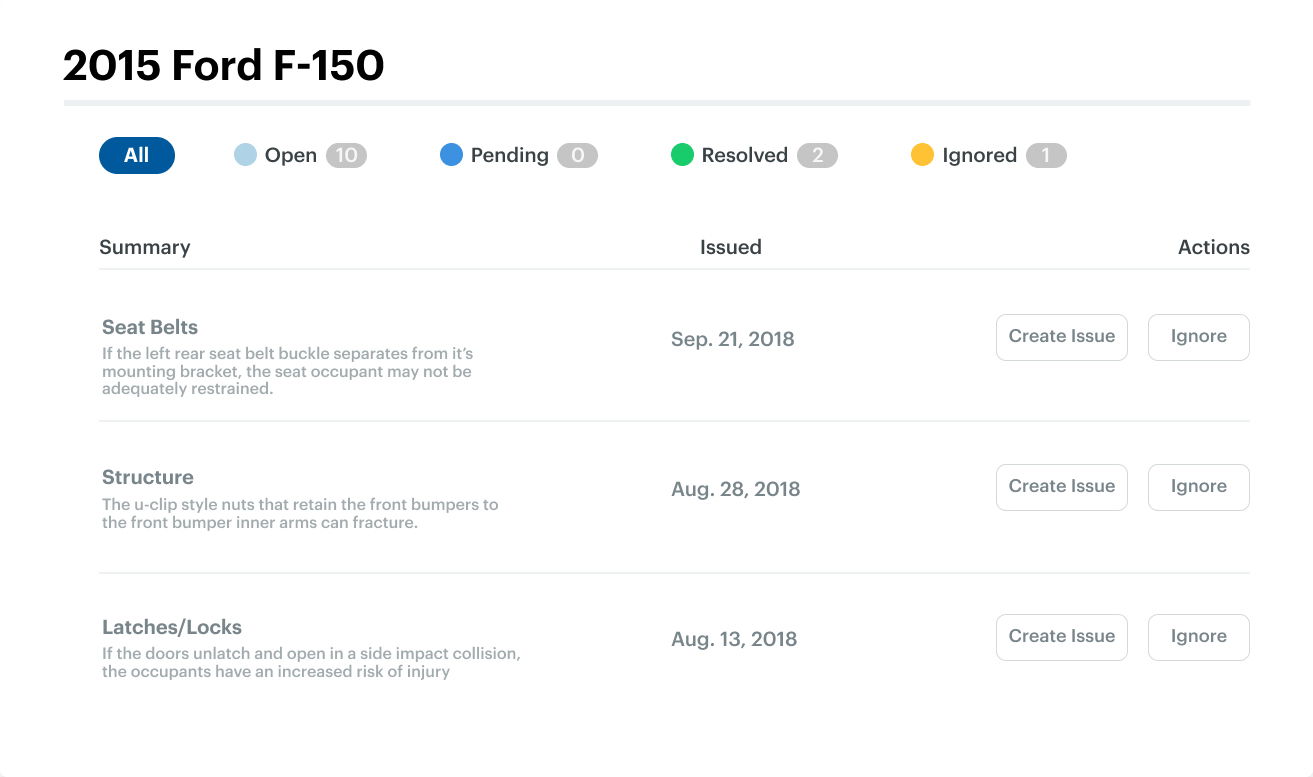 Automatic or manual service entries
Track recall service for every vehicle
Easier re-marketing with complete service records