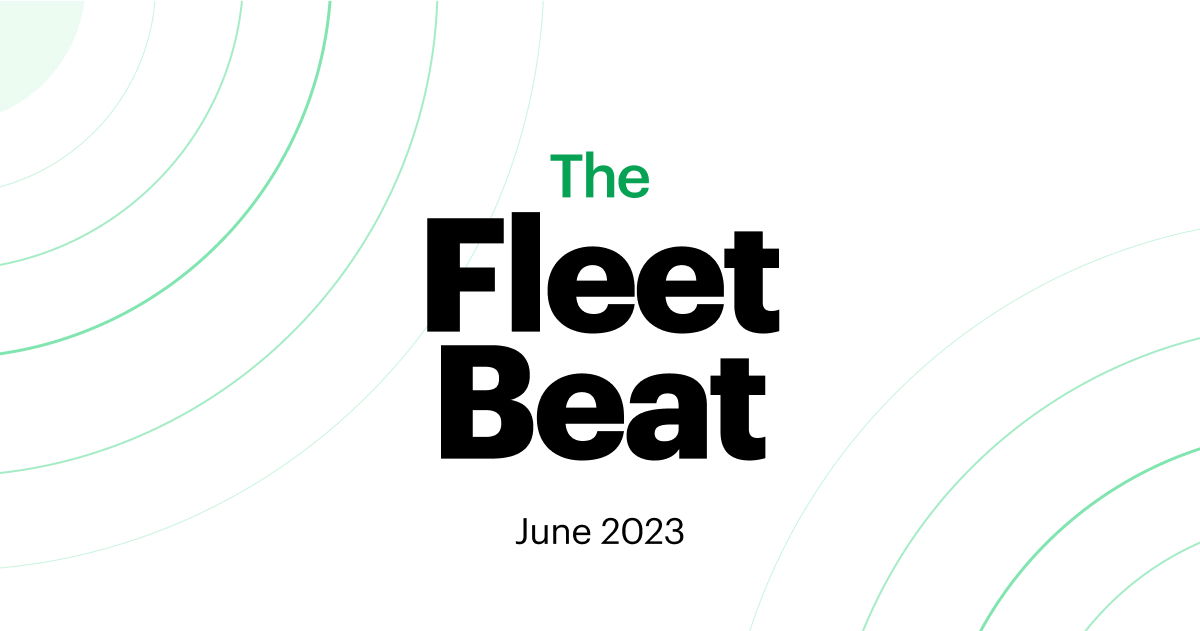 The Fleet Beat is a monthly newsletter filled with helpful resources to improve your fleet operations and boost your growth as a fleet manager. This month, we covered everything from data reporting to work order tracking.
Our Top Articles for June 2023
1. 8 tips to create more effective reports
Designing fleet reports that are both comprehensive and easily digestible is part art and part science. By emphasizing legibility through data visualization, fleets can create more compelling and meaningful reports.
Related Resources
2. How Entelar Group keeps track of 1,000+ fleet assets
With a fleet of 220 vehicles, 30 pieces of machinery, 30 light-duty trailers and hundreds of IT-related assets, Entelar Group has a lot to keep track of. With the help of Fleetio, they've been able to improve their inspection compliance rate by upwards of 20%.
Related Resources
3. Ways to streamline your maintenance communications
Whether a fleet handles their maintenance in-house or outsources to repair shops, effective communication is key. Fleet management systems can eliminate time-consuming phone calls and redundant data entry.
Related Resources
4. Tips and tools for enhancing work order tracking
Work orders are a fundamental part of any fleet's maintenance operations. By tracking work orders with software, organizations can return vehicles to the road faster and measure their performance more effectively.
Related Resources
---
Get the latest fleet industry news and tips delivered to your inbox each month. Sign up for the Fleet Beat, a free monthly fleet management newsletter.