The Fleet Beat is a monthly newsletter filled with helpful resources to improve your fleet operations and boost your growth as a fleet manager. This month, we explored what the future might have in store for trucking, the costs of EVs and ICE vehicles, and how a multi-state mechanical contractor aligns their operations.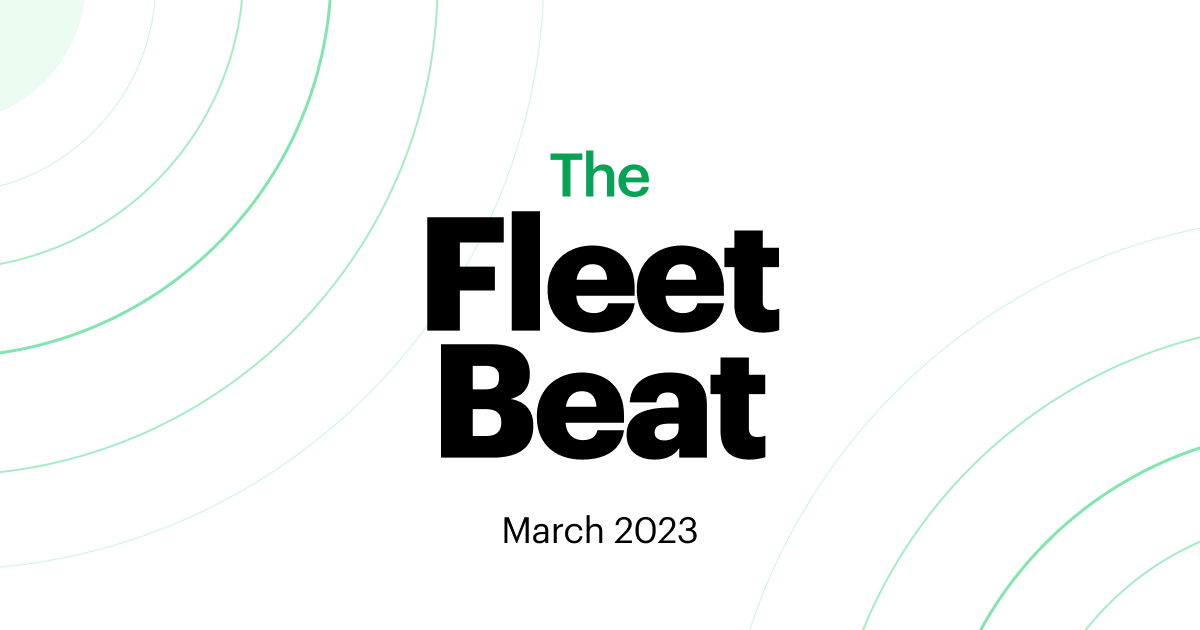 Our Top Articles for March 2023
1. How R.T. Moore unified seven locations across three states
R.T. Moore is a mechanical contractor specializing in plumbing, HVAC, engineering and design services. After growing to a fleet of more than 500 assets, the company knew they needed to modernize their paper-based fleet management processes.
Related Resources
2. Comparing EV and ICE vehicle costs
Researching EVs often proves as frustrating as it is informative. While issues like capital cost parity and total cost of ownership are often debated, it seemed like everyone could agree on the cost reduction benefit of running EVs over ICE vehicles. Now even that is becoming a contentious subject.
Related Resources
3. Free Tool: Vehicle mileage log spreadsheet
Organize mileage entries from your drivers/operators and quickly surface utilization reports for each of your fleet's assets. Our mileage log spreadsheet template allows you to replace the outdated paper logs and better track your asset assignments and usage.
Related Resources
4. Predicting what 2023 has in store for trucking
Many of the factors that have been at play in the trucking industry since the pandemic are continuing to evolve, and while it could be simple to view the coming year as more of the same, 2023 presents potential new challenges as well as new opportunities as trends advance.
Related Resources
---
Get the latest fleet industry news and tips delivered to your inbox each month. Sign up for the Fleet Beat, a free monthly fleet management newsletter.