Managing parts, supplies and personal protective equipment (PPE) inventories, as well as using inventory-related data to improve fleet processes can be challenging. Understanding how to collect and track inventory and related data and from where, as well as its role in fleet reporting, can help you optimize inventory counts, reduce waste and cut unnecessary expenses while improving productivity.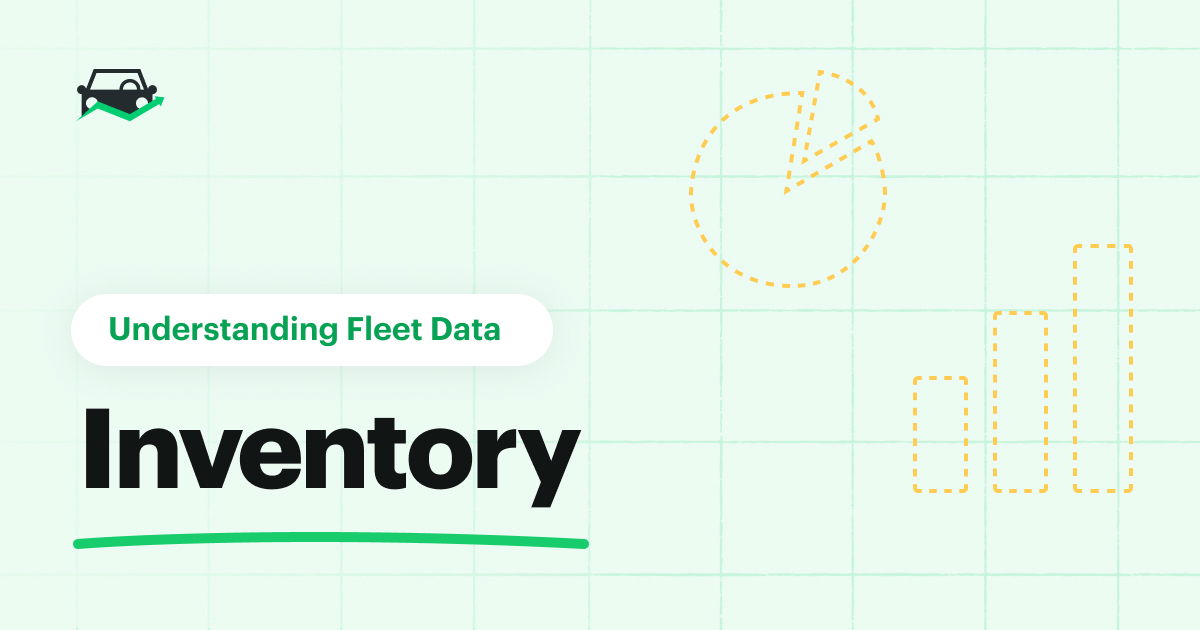 Fleet management software (FMS) and solutions work in conjunction to give users powerful insights into the health and operation of their fleet. As more software integrations become available — including finance, human resources and other organization-wide integrations — so does the potential to get bogged down in data. Understanding Fleet Data is a series where we break down the different types of fleet data you can glean from FMS and other solutions to give fleet managers a better understanding of:
What data is collected from what source
How collected data interacts to provide in-depth insights for proactive actions
How to apply insights practically to improve fleet operations
In this post, we'll be talking about inventory-related data, including how to use collected data to improve inventory management.
Leveraging Spreadsheet Data
Fleet inventory management encompasses more than simply spare parts inventory, what to stock and when to restock. It also covers warranty information, price point fluctuations and bulk order discounts, item efficacy, usage, monetary and physical on-hand discrepancies and more. Additionally, inventory includes such items as trade supplies and PPE. While this may sound overwhelming when tracking data manually rather than using parts inventory software, a robust inventory management spreadsheet can help organize data inputs for more efficient reporting and management.
When tracking inventory with spreadsheets, it's important to first look at any metrics that may be beneficial to your operation, which can include:
Optimal stock quantity (i.e., the ideal number of items to stock for ensuring limited service (parts) and job (supplies) delays and maximum safety (PPE))
Current in-stock quantities
Stock quantities on order
Stock quantity reorder thresholds (i.e., the minimum number of stock at which re-ordering is needed to ensure optimal on-hands)
Stock cost, including a breakdown of bulk order or commercial discounts
Warranty details
Vehicle assignments
Driver/operator assignments
Supplies used per job and/or job type
Frequency of parts and supplies used
Tracking these metrics allows fleets to use historical inventory data to determine what optimal stock quantities are based on use, surface parts, supplies and PPE efficacy, as well as hone in on usage discrepancies, including waste, misuse and theft.
Leveraging Inventory Management Software Data
General inventory management software, like NetSuite and DEAR Systems, allow organizations to track and manage inventory in real time using automated processes. These solutions provide the foundation to help improve inventory management techniques, including inventory data transparency and optimizing stock quantities based on historical data.
While inventory management software can be a great organizing and tracking tool, it doesn't quite compare to fleet-specific inventory management solutions.
Leveraging Fleet Management Software Data
FMS offers a fleet-specific inventory management solution that consolidates your inventory data with the rest of your fleet data for improved management and reporting. Using automation, FMS tracks and monitors all the metrics listed above and provides a comprehensive flow of inventory from initial purchase orders to reorders, including parts used per work order and supplies used per job/day. Additionally, fleets can use customizable digital inspections for PPE to stay on top of safety management. Using the native inventory management app, managers can compare physical on-hand counts with purported on-hand counts to reduce inaccuracies, inventory misplacement and theft.
With configurable reporting, fleets can quickly see parts activity to help determine optimal on-hands and usage rates, as well as determine supplies, parts and PPE efficacy by comparing different brands' historical usage rate and total cost data over a specific period. Inventory management in FMS is powered by automation, so fleets can set auto-reorder thresholds as inventory is used, and parts added to digital work orders are automatically pulled from the system to keep counts accurate. Plus, features like driver and technician assignments improve accountability and make issue follow-ups easy.
Managing inventory in FMS also provides a level of data transparency that makes it easy for finance and accounting teams to reconcile costs. For fleets with multiple locations, managers can view available stock company-wide for emergency procurement during periods of parts and supplies shortages, saving time and money.
Regardless of how you choose to manage your inventories, tracking the metrics listed in this blog can give you the in-depth insights needed to improve inventory ROI, boost fleet productivity and maximize uptime while reducing unnecessary expenses.
Previous Series Posts
---
Find out how Fleetio can help your fleet improve inventory management for better cost control and increased ROI. Start your free trial or request a personalized walkthrough today!