There are many different types of fleet technologies available, but not all technologies solve the same problems. Understanding the basics around how different technologies work and what types of benefits they offer can help you find the right solution for your fleet and properly communicate your decision to stakeholders.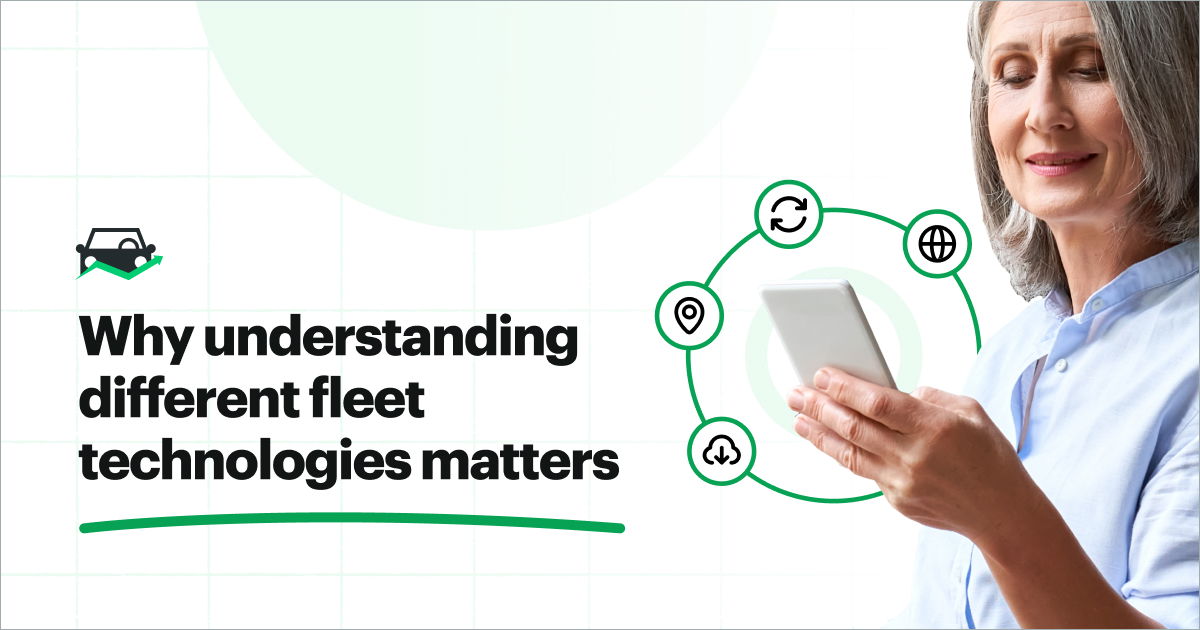 Understanding Fleet Technology
There's no shortage of different fleet technologies available to help fleet managers improve their operation, enhance safety and generally make the fleet run more smoothly. Although there may be overlap, different fleet technologies largely address specific concerns or solve specific problems, so knowing what different technologies are capable of can be very beneficial when searching for a supporting fleet solution. Consider the near and long-term goals for your fleet. What's the main focus of improvement you're looking for? Maintenance, compliance, ROI? Also consider your fleet size and growth over time. As we break down a few of the available fleet technologies below, see if any match up with what you're looking for in a solution.
Breaking Down Types of Technology
From telematics and autonomous vehicle (AV) technology to fleet management software (FMS), fleet technologies can look radically different. They can come in the form of hardware, software — including cloud-based software — and be provided by OEMs, aftermarket specialists, software companies, etc.
Let's look at a few different technologies and break down what problems they tackle and what benefits you can gain from them:
AV technology: AV tech's main focus is safety, and Level 0 and 1 autonomy is offered by most OEMs. This covers such safety features as automatic emergency braking, collision warning, lane departure warning, adaptive cruise control and lane keeping assist, according to the NHTSA. Investing in vehicles that use low level autonomy can improve your fleet's safety. Level 2 autonomy, which offers hands-free driving — the driver does still need to pay attention — is the latest to hit the market and hasn't been widely adopted.
GPS: GPS tracking is offered by both OEMs and third-party providers and focuses on tracking and monitoring goings-on behind the wheel and on the road, including speeding and harsh driving, route adherence and, of course, vehicle location. GPS is great for smaller fleets just looking to track a few vehicles locally.
Telematics: Telematics uses GPS tracking and onboard diagnostic reading capabilities to monitor the health of fleet assets. While some automotive OEMs offer embedded telematics, many fleets rely on telematics providers who offer a combination of plug-in hardware with software that manages the data pulled from the assets. Telematics tends to focus on compliance and fleet health, whereas GPS is more at the asset level. While many fleets are required to use telematics for regulatory reasons, those not required can still find major benefits in using telematics to track fleet health.
Connected vehicle APIs: While a majority of the vehicles on the road in the United States today are connected, using connected vehicle application programming interface (API) technology is still quite new. Connected vehicle APIs will potentially offer the same benefits as telematics and are focused primarily on EVs and other vehicles that don't offer access to an OBD port — which is how telematics devices collect data. While some OEMs offer this technology, it may not yet be mature enough to benefit fleets that have telematics-compatible assets.
Custom-built maintenance/management systems: Companies can have fleet management systems custom built. Software companies offer different means of data storage, including in-house hardware and cloud-based storage. While having a maintenance or management solution built can help ensure it does what the fleet needs, it can be a costly technology that is difficult to scale as your company grows.
FMS: Generally provided by software companies, FMS focuses on boosting fleet efficiency in several ways. FMS tracks fleet data and provides integrations and APIs with other technologies to allow data consolidation across your entire operation for improved fleet performance monitoring. Additionally, FMS aggregates collected data into easy-to-read reports you can send to stakeholders so everyone can quickly see the metrics they need to influence decisions. FMS also offers a certain level of fleet management automation via auto-approvals with set parameters and automated maintenance workflows.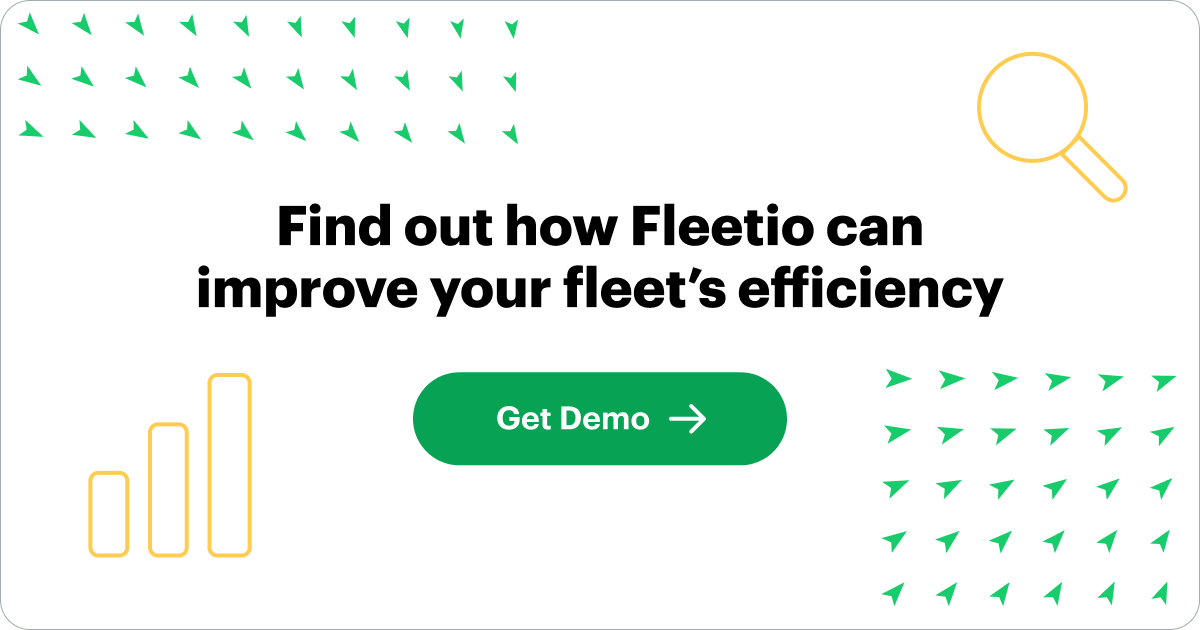 While some of these technologies hit the same highlights, it's important to perform in-depth research on the ones you think will benefit your fleet the most. The basic differences outlined above can point you in a particular direction, but it's important to take the time to first determine your goals for the technology, then understand the capabilities of the technology. This will help you both when talking to a sales rep for a particular product and when talking to stakeholders in your company.
---
Try using Fleetio by itself or see the benefits of integrating it with other technologies for maximum visibility into your fleet! Start your free trial today!