Whether you're looking to maximize the life of your equipment, find the best inventory management strategy or adopt electric vehicles into your fleet, the Quick Reference Guide offers valuable information on more than 20 key fleet industry topics.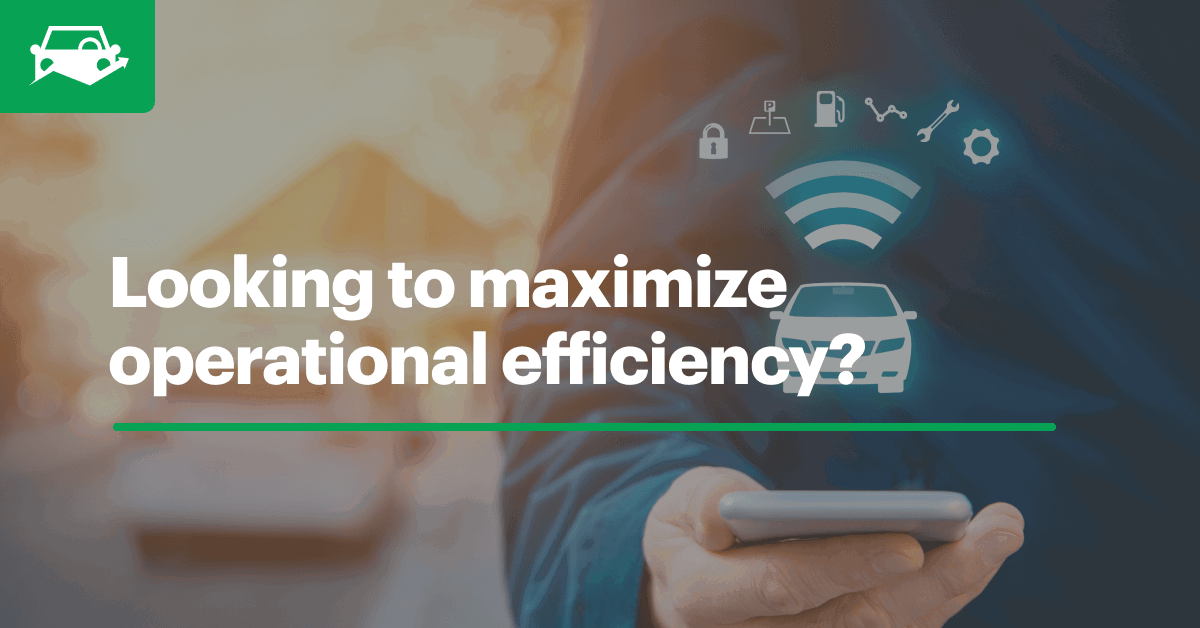 Eliminate Guesswork with Electronic Inspection Reports
Electronic driver vehicle inspection reports (eDVIRs) are a fleet manager's dream. Using eDVIRs allows fleet managers to store reports in a central location to better track inspection results and asset health as well as schedule workflow and routine maintenance.
To find out how eDVIRs can help you increase driver inspection compliance, minimize unscheduled downtime and more, read Boost Fleet Productivity with Electronic Vehicle Inspections.
Don't Let Total Cost of Ownership (TCO) be a Surprise
Your fleet's TCO plays a large role in the overall health of your business, but TCO can't just be boiled down to fuel and maintenance. When determining your fleet's TCO, you should also consider fixed costs, such as loan or lease payments and registration fees, as well as the negative sales impact unexpected downtime has on your business.
To learn how implementing the right fleet management software can determine your fleet's TCO, check out The True Total Cost of Ownership for Fleets.
Drive Success through Preventive Maintenance Scheduling (and Adherence)
Preventive maintenance (PM) is your first line of defense in the fight against unplanned vehicle issues. It's not enough to schedule vehicles for PM service, however; these schedules must be adhered to, and that's where many fleet managers are seeing a disconnect. Fleet management software makes following through on scheduled PM easy with work orders, service reminders and even service programs.
For more about how fleet management software can help you keep your PM schedule on track, check out The Best Preventive Maintenance Program Guide for Fleets.
You Could Save by Outsourcing Maintenance
Are you missing out on the benefits of outsourcing maintenance for your fleet? If your fleet vehicles are only serviced in house, you may not be reaping the benefits offered by national service providers, including auto parts savings, consolidated billing, off-peak hours availability, specialized techs and more. Outsourcing maintenance also reduces liability for your business, ultimately impacting your bottom line. A robust fleet maintenance software can even track and automate outsourced maintenance workflow.
To learn more, check out Unlock Fleet Benefits by Outsourcing Fleet Maintenance.
Never Miss Routine Maintenance with Service Reminders
Let's face it: Day-to-day fleet operations can get hectic. For fleet managers still using antiquated methods to track tasks, it can be easy for important action items to fall through the cracks. That's where service reminders come in. Fleet management software allows you to automate service reminders for preventive maintenance, inspection failures, diagnostic trouble code alerts and more.
Check out Auto Service Reminders: A Proactive Approach to Fleet Maintenance to find out more about maximizing the life of your fleet through auto service reminders.
Leverage Data with Equipment Management Software
Equipment management software is a great tool for tracking equipment health and replacement parts inventory, creating, submitting and storing inspection reports, maximizing equipment life and more. Equipment management solutions can also reduce how frequent replacement equipment and tool purchases are needed, reducing the impact on your bottom line.
Check out How to Maximize Equipment Lifespan to learn more about how equipment management software can benefit your fleet.
Inventory Management Gets a Little Easier
For fleets that service their vehicles in house, inventory management is a key budgeting component. Even fleets that primarily depend on outside service providers tend to carry select spare parts on hand for quick-fix emergencies. Whether your fleet stocks rows of parts or simply a shelf's worth, knowing the quality, quantity, location and demand for the parts you carry can be critical to your bottom line.
Check out Just-in-Time Inventory Management Guide for Fleets to learn tips about inventory management best practices.
Compliance is Not Optional
For fleet managers still relying on pen and paper documents, proving that fleet assets are Department of Transportation (DOT) compliant can be unnecessarily stressful. With fleet management software, you can digitally store such documents as driver logs, inspection reports, titles, insurance and maintenance records in one central location to make proof of DOT compliance quick and easy. You can even set reminders for upcoming registration renewals and yearly DOT inspections.
For more tips on how to stay DOT compliant, check out How Your Fleet Can Remain DOT Compliant.
Set your Sights on the Right KPIs
Whether you're setting new goals or trying to figure out why your fleet isn't quite hitting quarterly benchmarks, it's hard to get a proper measurement if you're not looking at the right key performance indicators (KPIs). Fleet management KPIs can help give you a better understanding of whether you're on target to meet your goal, what your trajectory looks like, where you might be lacking and how you can adjust to get the results you're looking for.
For an in-depth look at fleet management KPIs, check out 6 Fleet Management KPIs You Should Be Targeting.
See the Big Picture with Telematics
While fleet management software is a great way to manage day-to-day fleet operations, adding a telematics integration offers a more complete view of your fleet overall. Telematics is a great way to keep track of asset locations, but it offers additional benefits, including identifying unsafe driver behavior, pulling real-time odometer readings, flagging diagnostic trouble codes (DTCs) and engine fault codes and more.
To find out more about the benefits of integrating telematics into your fleet management software, check out Gain Complete Fleet Visibility with Telematics Integrations.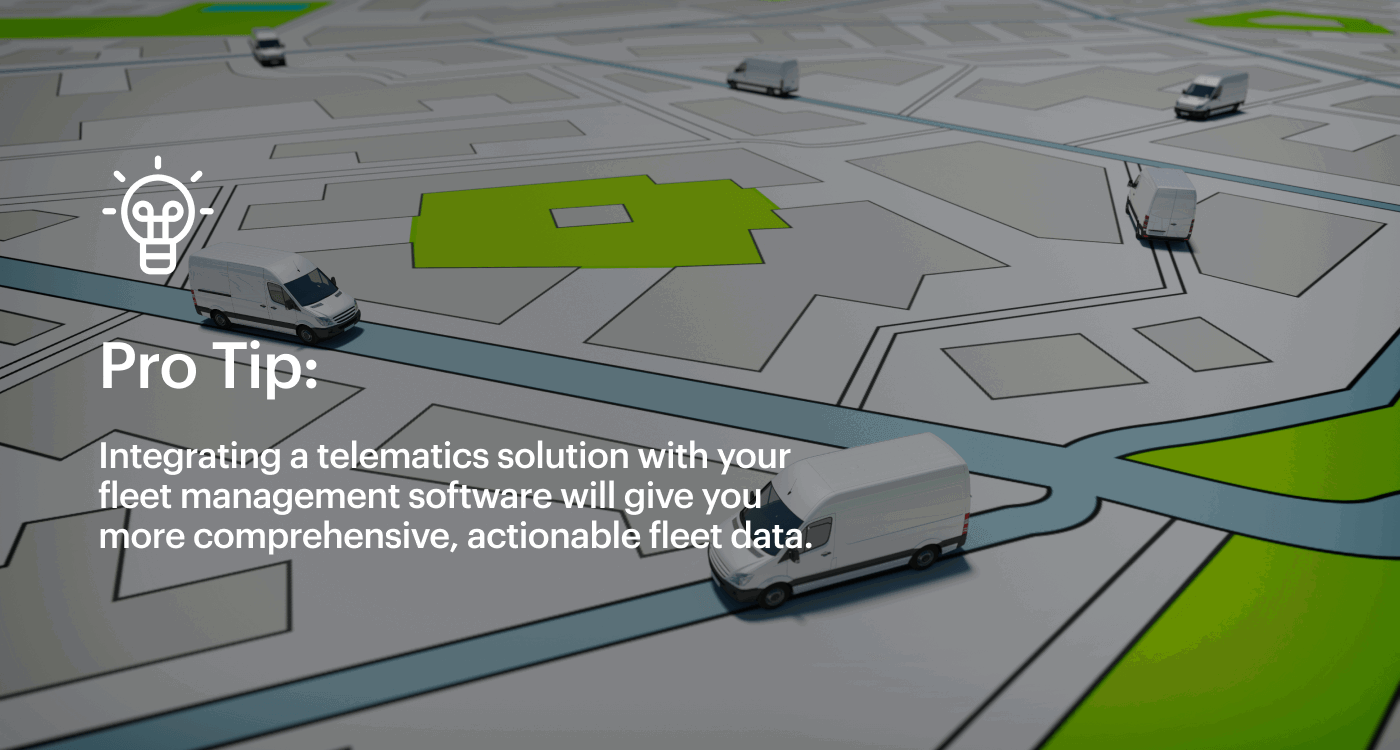 Actionable Data Means Centralized Data
When it comes to running a successful business—and fleet—actionable data is key in knowing what steps to take and when. But if you're using multiple fleet tools and technologies that don't integrate, it may be hard to get actionable data. By centralizing data with software integrations, you'll have access to the robust history of data needed to give future insight that can be acted upon.
For more on how to leverage data from fleet technology solutions, check out Centralizing Fleet Data With Software Integrations.
Fuel Your Fleet Efficiently
Fuel is one of the top fleet expenses and can also be one of the hardest to keep track of. Fuel cards can make managing refueling less of a headache by tracking relevant information, including odometer reading, number of gallons, cost per unit, driver ID and more. Fuel cards also have another key benefit: You can connect your fuel card with your fleet management software for more complete data on fuel spending habits to see if you need to make adjustments or correct issues that could be negatively impacting your business.
Want to know more about how fuel cards can benefit your fleet? Check out Finding the Best Fleet Fuel Cards for Your Business.
Fleet Management Software Shouldn't be Stationary
Fleetio Go, Fleetio's mobile app, has undergone some powerful updates in its newest version, Fleetio Go 4.0. The updates, which were based on customer feedback, include modernizing navigation for ease of use, adding shortcuts to scan and start inspection and improving the design to make it easier on the eyes. Fleetio continues to use customer feedback to make improvements.
To learn what other updates were made in Fleetio Go 4.0, check out Move More Work Forward with Fleetio Go 4.0.
Fleet Safety is Only as Strong as its Policy Enforcement
Fleet safety is an issue that concerns every employee in the company and is involved in nearly every aspect of day-to-day fleet operations, from onboarding new hires to submitting vehicle inspections. While setting and maintaining safety standards can be easier said than done, putting the right processes in place can help you better enforce safety policies. Integrating telematics with fleet management software can also help strengthen fleet safety.
Check out Fleet Safety Management: 4 Ways to Enforce Your Fleet Safety Policies to find out more.
Know When to Let Go: Vehicle Retirement
The decision to replace a fleet vehicle isn't usually made lightly—and worst case, it's made for you. Even though vehicle replacement can be a tough decision, there are optimal times to do the deed. Using data to give you insight on the best time to replace a vehicle can help maximize your ROI.
To find out more, check out Estimate the Best Time to Replace Vehicles with Optimal Replacement Analysis.
Keep Communication from Bottlenecking
Day-to-day fleet operations are a collaborative effort, from reporting to maintenance, but without a primary channel of communication, collaboration can be tricky. If your drivers are communicating with you through multiple channels, you could be missing important information or prioritizing the wrong tasks. While fleet management software won't solve all your problems, it can help bridge the gap in communication.
Learn how pairing fleet management software with a user-friendly mobile app can help enhance Collaboration Across Your Fleet Operations.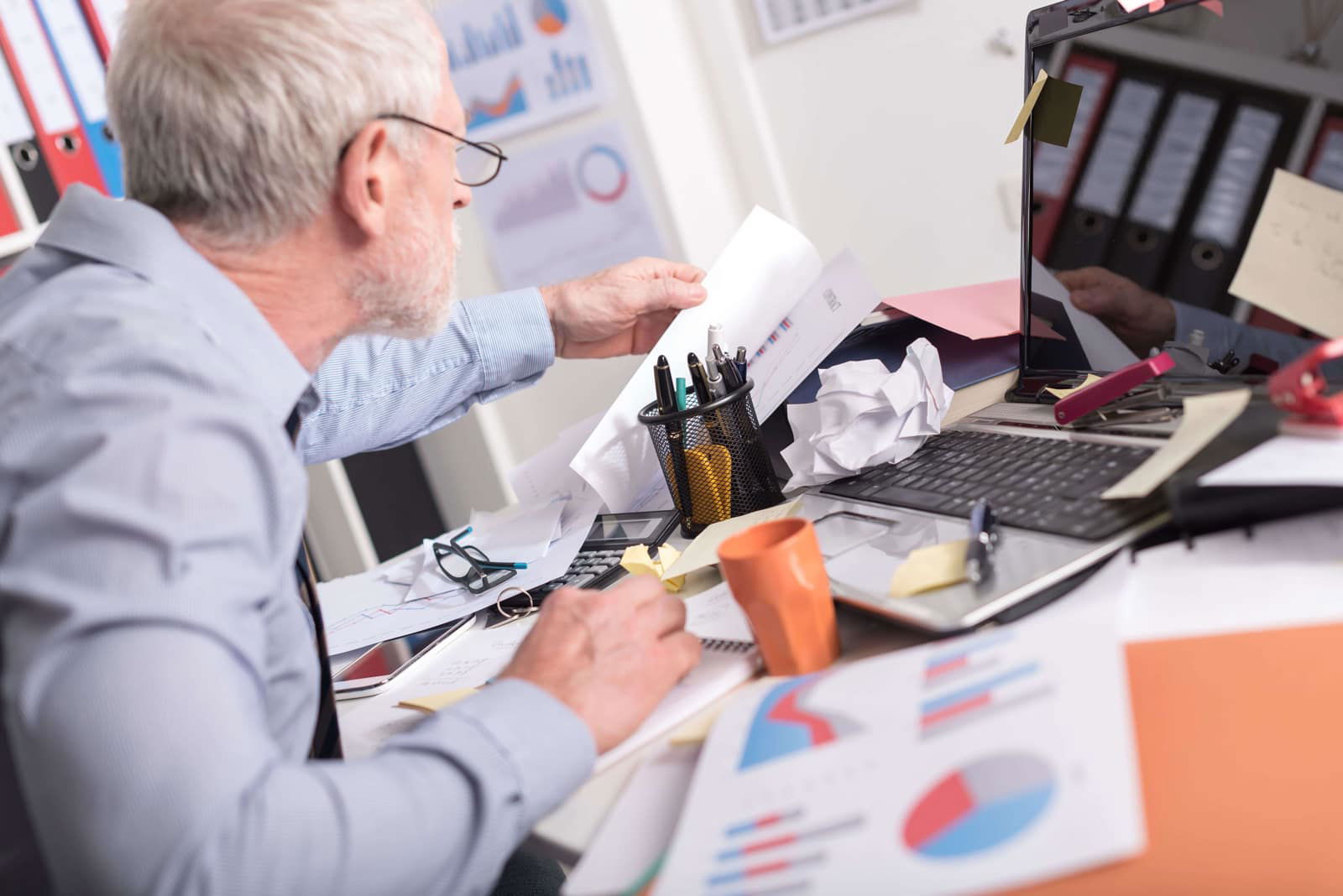 Cover Your Assets: Fleet Insurance
Commercial vehicle insurance purchasing or policy renewal can be stressful. There are a number of variables to take into consideration when it comes to choosing and/or updating a policy—or at least there are if you want to get the best premium possible. The type of fleet, number of vehicles in your fleet, number of drivers and driver history among other factors play a role in determining your premium. You'll also need to take into consideration your state's requirements and any specialized coverage your fleet may need.
For more on how to make sure your fleet is covered, check out Fleet Insurance: What To Consider When Choosing and Managing Vehicle Insurance.
IT-Friendly Software has Company-wide Payoff
When it comes to choosing fleet management software, an IT-friendly choice is going to benefit anyone who interacts with it. By nature, IT-friendly software has features meant to maximize usability and make integration seamless. Web-based functionality means no needing to store hardware or repair it when it inevitably breaks down. And intuitive onboarding means there's no lag time between installing the software and employees learning it—even for new hires!
Find out other ways you can benefit from IT-friendly software, check out 6 Aspects of an IT-Friendly Fleet Management Software.
Import Vehicle Specs With One Click
With fleet management software, you can decode vehicle information numbers (VINs) with a click, importing more than 90 vehicle specs into a central location for your convenience. Decoding VINs gives you key information about your vehicles, including GVWR, engine and transmission summaries and more. Having this information in a central location makes vehicle maintenance and route/job assignments quicker and more manageable.
To learn what other benefits VIN decoding offers, check out Decoding Vehicle Specs by VIN to Manage Fleet Maintenance.
Don't Miss Out on the Perks of Electrification
Electric vehicles (EVs) are quickly increasing in popularity, and battery production and manufacturing technologies are improving at a similar rate. The increase in EV battery range and life paired with an expanded offering of new models and Classes have made EVs a top contender in the fleet industry. TCO for EVs over their lifetime when compared to internal combustion engine (ICE) vehicles is comparably lower, given the decreased need for routine maintenance and off-set fuel costs.
To learn more about the benefits of introducing EVs into your fleet, check out 6 Reasons to Adopt an Electric Vehicle (EV) Fleet.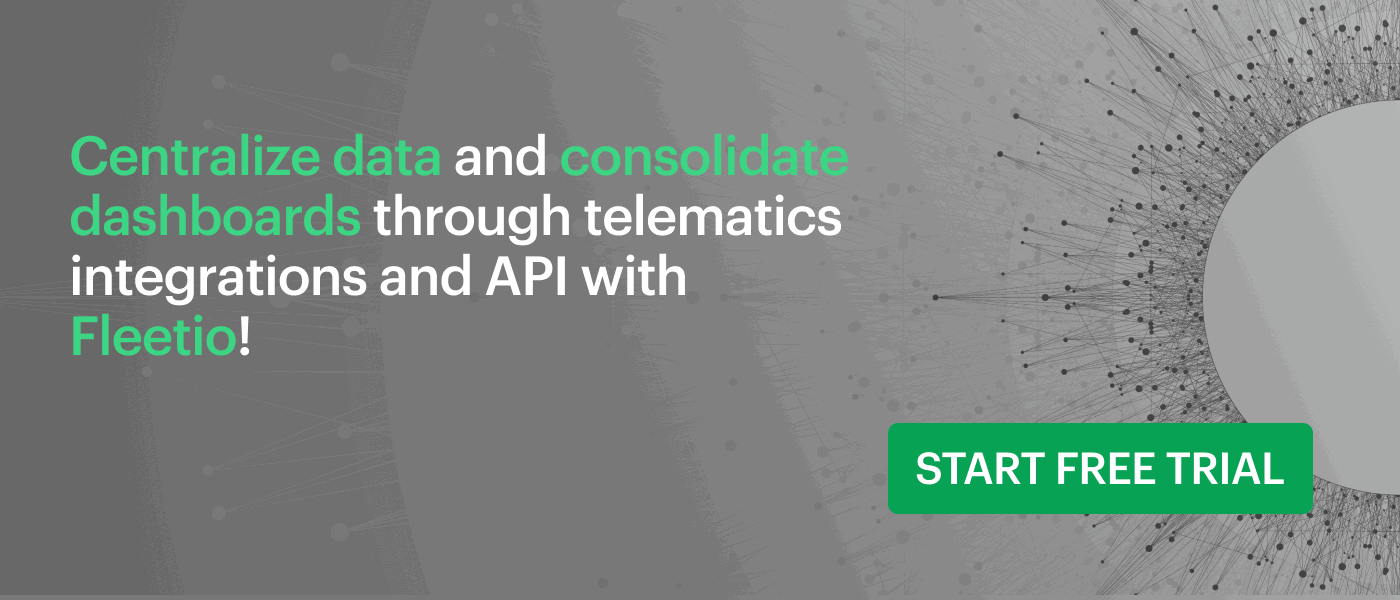 Get Organized to Maximize Productivity
With the fast-paced, mobile nature of fleets, implementing modern (and mobile!) solutions only makes sense. Fleet management software allows fleet managers, drivers and technicians to have a clear, open channel of communication and central location to store all fleet data for maximum efficiency. Additionally, fleet management software allows easy assignment of fleet assets, driver responsibilities and work orders.
Check out 7 Ways to Maximize Fleet Productivity to see more ways fleet management software can benefit you.
The Resource for Fleet Management
To better serve as a digital hub for fleet managers, Fleetio's data can be leveraged by third-party developers through its application programming interface (API). The API allows you to update Fleetio data in real time with other software applications you may use through bulk imports and exports. You can even import data into accounting software, like Quickbooks.
To learn more about the benefits of API, check out The Fleetio API.
---
Easy to use, yet so rewarding—are you ready to see the benefits of fleet management software? Start your free trial or request a demo of Fleetio today!