The role of fleet manager today probably looks different than as little as five years ago. While several factors play into that evolution, supporting fleet technologies and the ability to integrate systems business-wide have had a huge impact in shaping the current fleet management role.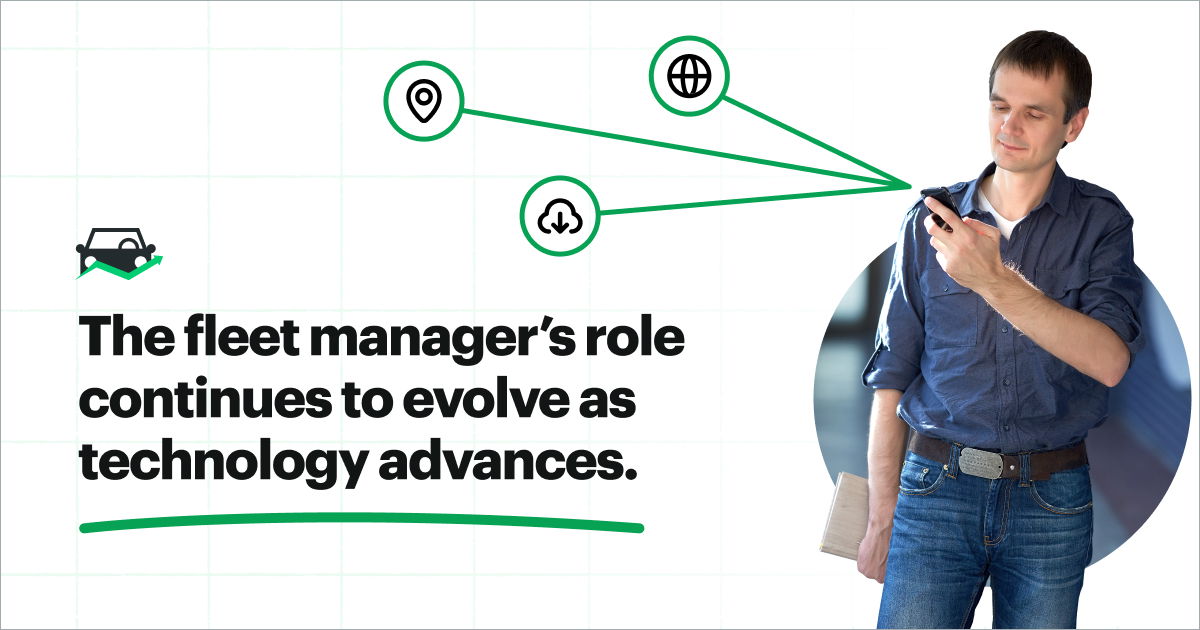 The Core of Fleet Management
In the way, way back, we could probably boil down the core role of a fleet manager to managing and maintaining mechanical fleet assets. Today, that's only one of a fleet manager's core responsibilities. Over the years, fleet management has shifted from asset-based management to include financial, analytical, business and administrative aspects.
Most organizations that have a fleet use the fleet specifically to run daily operations. The fleet is a necessary operating expense, and fleet managers are now responsible for reducing that expense while keeping assets in optimal condition, ensuring a safe work environment (in-house, on the road and at the jobsite) and managing various employees.
Rise and Early Evolution of Fleet Technologies
The '70s was a turning point decade for fleet technology. In 1970, the Technology & Maintenance Council (TMC) developed Vehicle Maintenance Reporting Standard (VMRS) as a method to standardize maintenance categorization for easier management. In '74, Ford, Chrysler and General Motors began using a new ordering system that allowed fleet lessors to electronically place new vehicle orders directly to the manufacturer on a fleet manager's behalf, reducing procurement lead times for fleets. That year, those same OEMs also began electronically cataloging new vehicles rolling off the assembly line — a first generation form of telematics. Later in the decade, we'd see the first of 24 experimental Block-I GPS satellites launched, the last of which reached orbit in '94, at which point the GPS system was considered fully operational.
With the widespread accessibility of the desktop in the '80s, fleet management companies were able to provide fleet managers with direct access to their data via the company's mainframe or direct transfer. "Fleet management companies began to offer clients access to vehicle availability for out-of-stock purchases at local dealerships and provide information on the availability of vehicles held in a pool inventory in select geographic locations," according to Automotive Fleet. "Later, detailed specifications and pricing information was also made available on pool vehicles."
In the '90's, fleet management companies began offering web-based systems, but it wasn't until the turn of the century that fleet management technology began branching into the different solutions we see today: GPS, telematics, driver behavior monitoring systems, fleet maintenance systems, fleet management software (FMS), etc. These solutions have only gotten more robust and accessible with time. Fleet managers can now integrate non-fleet business solutions with FMS for a better picture of how fleet affects the overall business and vice versa. This kind of information is very helpful when it comes time to procure new equipment, hire additional employees, basically secure any needed fleet assets.
The Changing Landscape of Fleet Management
Although there are fleets still using pen and paper to document important data or using spreadsheets to track maintenance, current trends in fleet management show a steadily growing adoption of fleet technologies across industries. As technological capabilities grow, the exactness with which they can be applied increases. Some of the problems fleet managers ran up against 20 years ago are in most cases the same or similar problems they're running up against today, only now, technology can be tailored to tackle those problems efficiently. This in turn changes how fleet managers are able to respond to these problems.
Over the years we've seen a transition in the fleet manager's role from one that is more hands on to one that is more administrative or supervisory. Fleet managers aren't just looking after mechanical assets, they're talking to vendors, purchasing products, training and liaising between fleet and other departments. The fleet manager's role has become cross-functional. Now more than ever, there is a need for fleet managers to understand technology, business and finance, but that doesn't diminish the importance of industry experience. All these aspects of fleet management work together for a more predictive, proactive and productive management style. For instance, during economic instability, fleet managers can use a combination of experience and historical fleet data to predict what actions they will need to take to avoid delays in parts and asset acquisitions, helping their fleets stay productive.
As their role expands and responsibilities increase — and as technology grows ever more capable — fleet managers are going to need to know what technology is available to them, have a basic understanding of how that technology works and what problems it solves and be able to effectively communicate about that technology to stakeholders at all levels.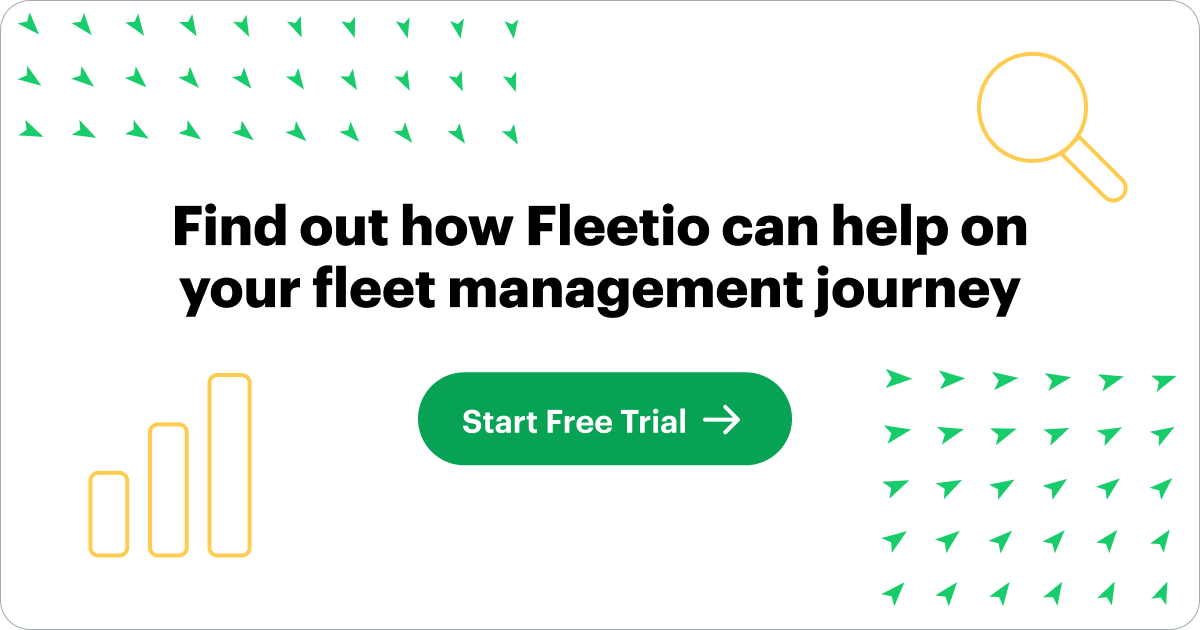 Before and After FMS: Rebranding Fleet from Expense to Asset
While there are a lot of different fleet technologies out there, we're just going to focus on FMS for this next bit. A couple of major benefits of fleet software, and specifically a cloud-based FMS, are its scalability and customizability. We mentioned earlier that fleet technology is much more capable now than ever of being tailored to specific needs, and this is on a fairly micro scale, meaning that two fleets can use the exact same product in completely different ways, with completely different integrations and still get exactly what they need. That's not to say a single product is going to be perfect for every fleet, but more that the products on the market now are much more…well, capable. Let's take a look at a how a few of our customers use FMS with other fleet technologies to get the most out of their fleets:
City of Cambridge: When Tom Rowlings came to City of Cambridge as assistant fleet manager, he was tasked with finding an approved FMS that would integrate with the fleet's current telematics provider, Samsara, help the team be more collaborative and collect stronger data. City of Cambridge's previous FMS was poorly implemented and not the right fit, so Tom pulled everything back to paper and spreadsheets, leading to delayed communication and regular process interruptions. After implementing Fleetio, City of Cambridge has improved service times, streamlined operation-wide communication and consolidated fleet data for more actionable insights to help drive change.
Asplundh Australia: The team at Asplundh Australia used to lose significant time chasing down monthly foreman audits, tracking down under-utilized pieces of fleet when mobilizing contracts and filling out repetitious forms. After integrating its business system, Microsoft Power BI, and its telematics system, Fleet Complete, into Fleetio, the team at Asplundh was able to cut form clutter to boost productivity and consolidate data — specifically regarding utilization — for precision contractor billing and contract mobilization. This also significantly increased ROI for seasonal assets.
J. Pettiecord, Inc: The fleet at J. Pettiecord was running up against issues with its previous fleet maintenance solution, which necessitated continual use of paper forms and manual data entry. The company determined it needed a solution that would automate data entry, streamline the fleet's maintenance process and consolidate data sources, including data from its telematics provider, Samsara. After electing Fleetio as its FMS, J. Pettiecord enhanced maintenance efficiency with digital work orders and improved maintenance communications with status updates, notes and photographs of completed work. Team members can now quickly and easily submit customized digital vehicle inspections, and with Fleetio's open application programming interface (API), J. Pettiecord's data is consolidated to a single platform for comprehensive reporting.
As fleet technology continues to evolve, it becomes increasingly necessary for fleet managers to understand what technologies are available to them and how these technologies work. With the right technology, fleets can become more of an asset to the overall business versus a necessary expense. And with the right knowledge, fleet managers can become the source that drives that change.
---
Learn why fleets around the world use Fleetio to maximize fleet efficiency, control expenses and make data-driven decisions to improve ROI; take your self-guided tour of Fleetio today!